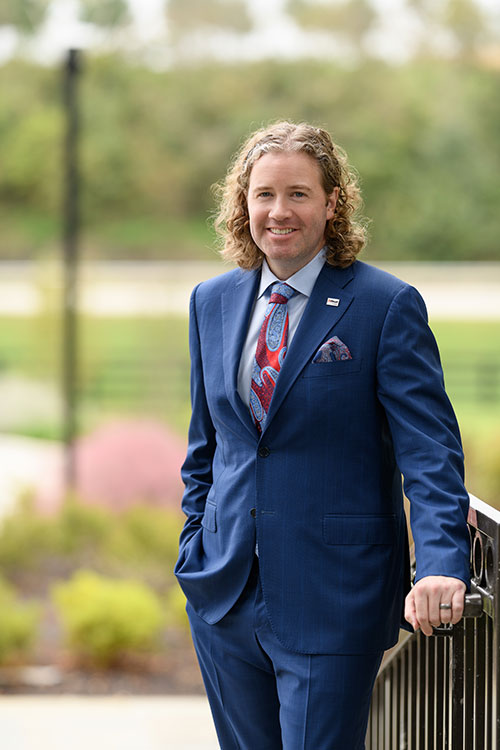 LEXINGTON, Ky. — The Alltech ONE Virtual Experience launched Monday with more than 21,500 registrants from 126 countries, uniting for a unique exploration of the future of agriculture, business and the world around us.
The Alltech ONE Virtual Experience is the transformation of Alltech's flagship event, ONE: The Alltech Ideas Conference (ONE), which typically attracts more than 3,500 attendees from more than 70 countries to Lexington, each May. The virtual experience provides on-demand focus sessions, streaming keynote presentations and live Q&A chats with select speakers. Attendees can now exchange innovative ideas and find inspiration in way that is accessible to everyone from anywhere.
"Welcome to the new ONE," said Dr. Mark Lyons, president and CEO of Alltech, in his opening remarks. "This is a journey of discovery and renewal. For the first time in the 36-year history of our conference, we are connecting virtually. This is an opportunity to shape the future of agrifood — together."
Cady Coleman, former NASA astronaut and Air Force Colonel, was the opening keynote speaker on Monday. Having spent 180 days working on the International Space Station, she shared her inspiring experience with fostering teamwork and staying focused on the mission amid the most challenging circumstances. It's a timely message that resonates with viewers as the world grapples with a global pandemic.   
"I think the world understands missions in a different way because of this pandemic," said Coleman. "COVID-19 has created this need to solve problems together and be on the same mission. People are coming together, helping each other. It's hopeful."
Lyons and Coleman had an insightful conversation during her presentation, in which Coleman conveyed the importance of inclusion in creating innovative and productive teams.  
"It's a proven fact that diverse groups are more successful, but that doesn't mean they're always comfortable," she said. "Put that on the table. Recognize there will be challenges and help each other through them."
During launch week, the Alltech ONE Virtual Experience will feature a new keynote speaker and special presentations each day.  
Tuesday, May 19
9:00 a.m. EST
Keynote: David McWilliams, Economist and Adjunct Professor of Global Economics
Topic: Currency and Confidence in an Uncertain Market
Wednesday, May 20
9:00 a.m. EST
Keynote: Jessica Adelman, CEO, ESG Results
Topic: In the Market: How the New Consumer Checks Out
11:00 a.m. EST
The Next Normal for Agri-Food
Panel discussion moderated by Professor Damien McLoughlin, Anthony C. Cunningham Professor of Marketing, University College Dublin Michael Smurfit Graduate Business School  
Thursday, May 21
9:00 a.m. EST
Keynote: Jack Bobo, CEO, Futurity
Topic: Farming, Food and the Shifting Horizon
11:00 a.m. EST
Science: The Source of Our Strength
A conversation with previous Alltech Medal of Excellence winners about a new era of innovation.
Friday, May 22
9:00 a.m. EST
Keynote: Dr. Frank Mitloehner, Professor and Air Quality Specialist, Animal Science
Topic: Clearing the Air: Debunking the Myths of Agriculture
11:00 a.m. EST
Keynote: Dr. Mark Lyons, President and CEO, Alltech
Topic: Planet of Plenty: We're in This Together
Live Q&A chats with select speakers are also featured daily, giving attendees an opportunity to ask questions in real time.  
Additionally, 40 on-demand focus session topics explore challenges and opportunities in agri-business, aquaculture, beef, crop science, dairy, pig, poultry and sustainable agriculture.
Registration for the Alltech ONE Virtual Experience will remain open, offering attendees 24/7 access to all on-demand content, including keynote presentations and focus session topics, until May 2021.  
To learn more about the Alltech ONE Virtual Experience and register for access, visit ONE.ALLTECH.COM.