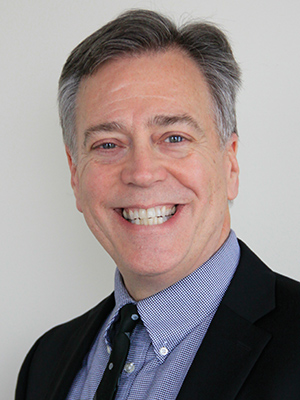 Keep the faith, keep your nerve and keep doing the right things. Pandemic is a tough tutor, but it is teaching life-changing lessons that make it likely good times – very good times – are coming for the U.S. and Kentucky economy. We might be hunkered down and social distancing, having a hard time seeing how it will be possible to pay the bills about to come due. Professional financial and economics experts, however, are taking the long view, and they are almost giddy about what they see.
The economy is about to change – again?! ­– for the good. Hold onto your mask. Industrial operations and jobs are expected to return from abroad in unprecedented fashion.
For the past two months, however, an unprecedented global shutdown to defend humanity from a Covid-19 coronavirus horror movie has made gasp-inducing, off-the-charts bad economic news. The longest bull market in history fell hard. Weekly job loss and unemployment claims reports are far worse than the figures from the Great Depression of 90 years ago or the less severe but traumatic Great Recession a decade ago.
Sectors of business that require human interaction such as hospitality, tourism, air travel, automaking, education and sports are in a medically induced economic coma. Literally.
It's disturbing.
But bold quick action by the Federal Reserve, which convened three unscheduled meetings and unleashed a flood (several trillion dollars) of liquidity, and by Congress, which approved two measures totaling more than $2.5 trillion, were successful in sustaining confidence. Stock markets that dropped 34% in 23 days – another historically bad metric – recovered half those losses within a month.
Stock prices are considered the most accurate leading economic indicator, but they "are not the economy," as is often noted, and for now the economy is on its back. As of May 8, 33 million Americans had applied for unemployment benefits in seven weeks. And unfortunately Kentucky leads all states in the percentage of its workforce – just over 32% – that applied for unemployment.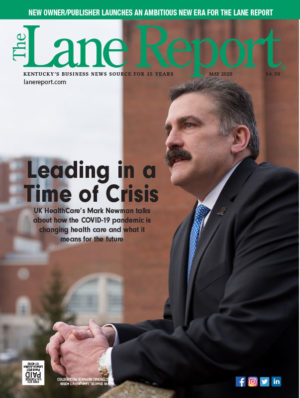 No wonder Kentuckians and residents of other states are clamoring for a reopening of business, contrary to medical advice that this will cost thousands of lives. Economic conditions can harm and ruin lives, too. It necessary to find processes to reopen and restart as much of the economy as possible as fast as possible – while being safe.
As this is written in the first half of May, Congress is negotiating and considering a third financial relief package to keep cash in consumers' hands and in circulation, and to help cities and states sustain vital public services. It is much needed.
But back to that recovering stock market, whose bounce back from its March lows happens to be the biggest and fastest rally in 90 years. What is up with the up market?
Bruce Bittles, the chief investment strategist for Baird, the Milwaukee-based wealth manager and financial advisor, provided his economic outlook during an April 28 online event. There are several reasons for strong optimism about the post-pandemic U.S. economy, and some of those components should especially benefit Kentucky. It won't be fast, but it will create a stronger economy less susceptible to foreign influence and disruption.
The greatest impact comes from learning that supply chains reaching around the world are not secure. As a result, Bittles said, what lies ahead is the biggest industrial remobilization ever, one that brings production back home. Low cost manufacturing will come back to the United States from China.
"This will happen first in the pharmaceutical industry," Bittle said. Automaker supply chains for the thousands of parts that go into each vehicle are forecast to come back to the U.S. All manufacturing supply chains will shift strongly back toward domestic operations, he said.
Kentucky is a major auto and truck producer. It already has nearly 500 manufacturers who supply parts to auto and truck makers, and the state has had billions of dollars of investment in steel and aluminum operations for vehicle makers and others.
Manufacturers of every type require logistics support, and Kentucky has arguably the best logistics assets available for doing business with the U.S. market.
"The economy will not look like it did in 2019," Bittles said. "We are very bullish going forward."
---
Mark Green is editorial director and vice president of The Lane Report. Opinions expressed are those of the writer and not The Lane Report.