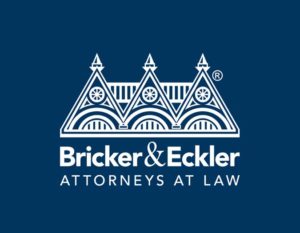 COLUMBUS, Ohio — Bricker & Eckler LLP, a leading Ohio law firm, announced its acquisition of the Ohio PACE and Energize Kentucky commercial PACE programs from The Greater Cincinnati Energy Alliance.
The Energy Alliance is an organization that has years of experience working with homeowners, businesses and governments to facilitate investment in energy efficiency and renewable energy projects. Through the acquisition, Bricker launches Midwest PACE, which will continue to meet the region's need to pursue commercial PACE financing opportunities for energy-related projects through the Ohio PACE and Energize Kentucky programs.
The Energy Alliance was established in 2009 and has become a leader in developing and implementing energy efficiency and renewable energy programs throughout the region to residential and commercial customers. In 2010, the Energy Alliance was one of just 25 organizations nationwide awarded a competitive Better Buildings Neighborhood Program grant from the U.S. Department of Energy. Since then, the Energy Alliance has completed over 3,300 energy-efficient assessments, established programs contributing to the reduction of over 120,000 tons of carbon and facilitated nearly $100 million of investments in commercial and residential buildings.
Bricker was established in 1945 and represents a wide variety of clients, with particular strength in the public sector, health care, financial services and energy industries in Ohio and beyond. The firm has six offices throughout the state, including two offices in southwest Ohio. Bricker's economic development team has been at the forefront of the burgeoning PACE market since the PACE law was enacted in Ohio in 2009. Advising on PACE laws, PACE program structure and PACE projects throughout the region, Bricker attorneys and consultants have gained national notoriety for their knowledge and experience within this specific area of law. In 2019, Bricker's PACE team was involved in $112 million in commercial PACE projects, and it was recently given a national award from C-PACE Alliance for "Facilitating Transactions – State and Local."
With the creation of Midwest PACE, commercial PACE financing stakeholders will continue to have PACE financing services available for their projects through the Ohio PACE and Energize Kentucky programs. The leadership of Midwest PACE will be assumed by Bricker attorney Caleb Bell as the organization's president. Leading alongside Bell will be Chris Jones, a nationally-known PACE financing consultant, and Colin Kalvas, a nationally-known PACE financing attorney.
According to Bricker's Managing Partner Jim Flynn, "this acquisition represents a significant opportunity for our firm, as well as the Greater Cincinnati and Northern Kentucky regions. PACE financing is all about synergetic partnerships – this tool is just another way businesses and local governments are banding together to promote smart energy choices."
Bell added that the launch of Midwest PACE is a 'win' for anyone participating in – or wanting to be a part of – PACE financing initiatives. "From real estate developers and capital providers to economic development professionals and government officials, we continually see funding opportunities evolve, and we stand ready to serve all types of stakeholders."
Midwest PACE launched on June 26, 2020. Additional information regarding PACE financing services in Ohio and Kentucky can be found at www.ohpace.org and www.kypace.org.