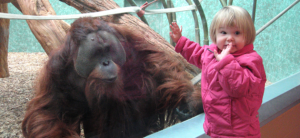 LOUISVILLE, Ky. — Amid continuing uncertainties about the city budget, including the impact of COVID-19 and increasing pension and health care costs, Louisville Metro Government is issuing a Request for Proposal for the management of the Louisville Zoological Gardens.
As part of FY20 budget considerations last year, the Zoo was asked to explore opportunities for independent Zoo management through the Request For Information (RFI) process. An RFI was issued in the summer 2019 and the Zoo used the feedback from that process to develop the RFP for independent management of the Zoo. The RFP was issued today and responses are due to Metro Government's Purchasing division by Sept. 1, 2020. Additional information regarding the RFP may be found on Metro Government's Purchasing website at https://louisvilleky.bonfirehub.com/portal/.
"This RFP is an opportunity to explore options amidst Louisville Metro's budgetary challenges brought on by increasing pension and healthcare costs," said Louisville Zoo Director John Walczak. "We will continue to thrive as an accredited Zoo while continuing to support our excellent animal care and exhibits, education programs, conservation efforts, and, of course, our guest experience."
The RFP process is a non-binding tool, which will allow Metro to determine interest level, questions and concerns from potential independent governing entities. Interest may come from for-profit and not-for-profit groups.
The Louisville Zoo had a $16 million operating budget in FY19 with Metro providing $5 million in support and the Zoo generating $11 million.
The Louisville Zoo, a non-profit organization and state zoo of Kentucky, is dedicated to bettering the bond between people and our planet by providing excellent care for animals, a great experience for visitors, and leadership in scientific research and conservation education. The Zoo is accredited by the Association of Zoos and Aquariums.