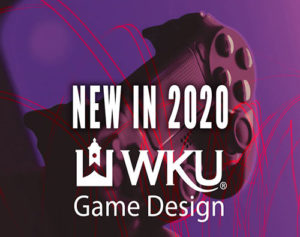 BOWLING GREEN, Ky. — This fall, Western Kentucky University will launch a new certificate in game design. The first academic credential on campus in gaming, the certificate creates a pathway for students to forge a career in this growing $150 billion industry.
The WKU certificate in game design is an 18-hour interdisciplinary program that combines the strengths of the departments of art, computer science and communication. Required coursework includes computer programming, visual art and design, and gaming practices, and provides students with an understanding of contemporary game culture.
Students will develop skills in computer animation and industry-standard game design engines. Whether you are interested in becoming a game designer, artist, animator or programmer, this combination of both the 'art and science' of game design is unusual in academic programs, and will give graduates an edge in the fast-growing industry.
The certificate can be combined with majors across campus as a component of a four-year degree, or completed as a stand-alone credential in as little as one year.
For more information, visit www.wku.edu/game/ or contact Kristina Arnold, department head of art and certificate coordinator, at [email protected].