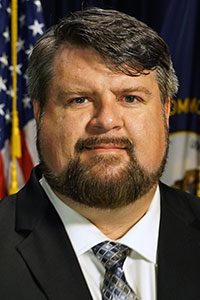 By Chris Cathers
Kentucky Arts Council Executive Director
As we continue to carry out the mission of the Kentucky Arts Council while staying #HealthyAtHome, I want to tell you about an amazing partnership we've formed that is already positively impacting some of our Kentucky Crafted artists.
In May, our friends at the Emily Hall Tremaine Foundation, who brought the Artists Thrive Summit to Berea from 2017-19 and who have been an important fixture at the 2018 and '19 Kentucky Creative Industry Summits, introduced us to a for-profit organization called Artrepreneur. This organization specializes in providing artists with an easy-to-use e-commerce platform that opens artists up to a global market of customers. The Tremaine Foundation provided funding to sign up several Kentucky Crafted artists for one-year subscriptions to Artrepreneur, and several have already created their individual pages and sold work using this platform. We look forward to continuing this new friendship with Atrepreneur and seeing Kentucky Crafted artists succeed in the marketplace. Visit our website to see the artists who are using Artrepreneur, including links to their Artrepreneur pages.
I'm also happy to tell you that 12 Kentucky arts organizations were recipients of direct funding from the National Endowment for the Arts as part of the NEA's CARES Act emergency funding. Those organizations each received $50,000 for operational support. To see the recipient organizations, see the announcement on the NEA website, scroll down and click on "Kentucky."
If you're an artist who is not yet in the Kentucky Crafted program, I'd like to encourage you to take a look at the program guidelines and application. The deadline to apply is Aug. 17, so there's still time. Participation in the program entitles you to more than just the use of the Kentucky Crafted brand on your products. It opens up many other marketing opportunities for you to show and sell your work. Give it a look and see if Kentucky Crafted fits in with your personal and professional goals as a visual or craft artist.
We announced this in last month's edition of Arts E-News, but I want to remind you that the traveling exhibit Native Reflections: Visual Art by American Indians of Kentucky is currently at the Gateway Regional Arts Center in Mount Sterling, where it will be through July 30. Next month, the exhibit will be at Boone County Public Library in Burlington.
We hope you're all being #HealthyAtHome and #HealthyAtWork, and taking advantage of this time to be creative.