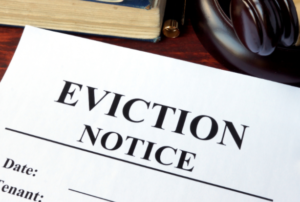 FRANKFORT, Ky. — Gov. Andy Beshear said he has signed an executive order placing new requirements on landlords who want to evict their tenants for nonpayment of rent, including a 30-day notice period and that landlords forgo late fees, interest and penalties accrued from the onset of the coronavirus in March through the end of the year.
The new requirements replace Beshear's indefinite moratorium on evictions for nonpayment of rent, which the Kentucky courts system had effectively nullified by allowing eviction cases to be filed again starting Aug. 1.
A group of landlords had sued Beshear over the indefinite moratorium, and Beshear said he expected to receive fresh legal challenges to his latest order.
"Do I think it's going to be challenged? I got a hundred lawsuits; one more is not going to hurt me," Beshear said at his Monday news briefing.
Whether the new hurdles Beshear laid down to slow evictions have practical effect likely depends on whether the Kentucky judges honor them.
A spokeswoman for the Administrative Office of the Courts, which overseen by the independently elected judges of the state Supreme Court, did not immediately respond to a question about whether judges would comply with Beshear's latest order.
Beshear's spokespeople did not immediately respond to a request for comment.
Beshear also did not say how his order would apply to hundreds of evictions already working through the courts since cases could be filed again Aug. 1.
Beshear also said the state is setting up a $15 million assistance fund for renters and landlords using federal CARES Act money.
The fund will help all counties except Jefferson, where Louisville Metro government has already committed up to $21 million in eviction assistance.