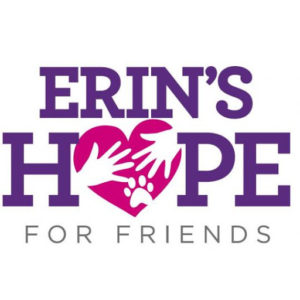 Lexington, Ky. — Combatting isolation during COVID has proven difficult for young people, but even more so for youth with ASD — autism spectrum disorder. Through the nonprofit Erin's Hope for Friends, e's Club gives teens and young adults with ASD the opportunity to connect, form lasting friendships, and celebrate differences. Currently, Virtual e's Club hosts weekly online meetups with a range of activities such as game nights, crafts, and movie watch-parties. In the future, e's Club will also have a physical space for youth to attend weekly meetups. Erin's Hope for Friends 2020 Virtual Race is scheduled for October 1-31. Participants can choose to walk, run, bike, or move their own way anytime and anywhere throughout the month of October.
Participants are encouraged to post pictures of activities/results on the virtual race page and on Erin's Hope for Friends Facebook page www.facebook.com/erinshopeforfriendsKY/.
Register at https://runsignup.com/Race/KY/Lexington/esClubforKentucky. All proceeds benefit Erin's Hope for Friends, Kentucky, in the journey to provide Virtual e's Club and open a safe physical space for youth with ASD to come together and form lasting friendships.
Registration includes:
Official race shirt
Personalized digital race bib
Participant spotlight and prizes
Option to create your own TEAM
Discounted registration for 5+ participants
Presenting sponsors include Marshall Pediatric Therapy, Dan Cummins, and Arthritis Center of Lexington.
Click here for more information on the Lexington Chapter of Erin's Hope for Friends.
Founded in 2014, EHFF was born out of the tragic loss of Erin Horst, a vibrant teen with High Functioning Autism. Because of Erin, the organization understands the importance of a support network; a safe place to escape the reality of bullying that youth with ASD often face each day.
Within a future physical location, it will hold weekly meet-ups every Friday, Saturday and Sunday, allowing teens and young adults with ASD to find a place to chill out, create, play games, and connect with peers.