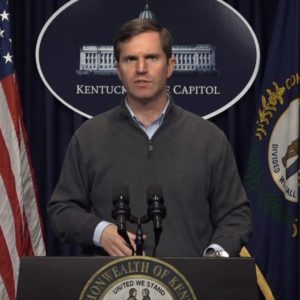 Frankfort, Ky. — While we have been fighting this pandemic, we have also been moving forward to better Kentucky with progress in key areas including providing health care, improving infrastructure, and creating jobs in every corner of the commonwealth.
Kentucky is open for business. Even with the pandemic, Kentucky is still recruiting jobs and working with existing companies to expand. Since December, the state has seen 166 new-business-location and existing-facility-expansion announcements totaling nearly $1.8 billion in planned investment with plans to create more than 6,800 new full-time jobs.
This week we announced Busche Industries Co., doing business as Xtreme Fabrication, plans to expand its existing Leitchfield facility with 25 high-paying jobs in the coming years.
Chapin International Inc., a manufacturer of metal compressed air sprayers, plans to locate a production operation in Mount Vernon with a nearly $5.5 million investment creating up to 100 full-time jobs.
Summit Biosciences Inc., a Lexington-based pharmaceutical company focused on nasal spray medicines, is expanding its operation at the University of Kentucky Coldstream Research Campus with a more than $19 million investment expected to create up to 78 full-time jobs.
Since March, we've announced more than $13 million in grants across the commonwealth for projects that improve infrastructure, encourage economic development, create training and education programs and improve hospitals and access to health care – just to name a few.