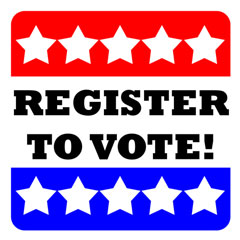 Lexington, Ky. — Monday, October 5, is the deadline to register to vote in Kentucky. Back in December, Governor Beshear issued an Executive Order restoring voting rights to Kentuckians with past felony convictions. This means about 190,000 Kentuckians will regain the right to vote, but they are still required to register first.
Here are a few other dates you should keep in mind.
October 9 is the last to request an absentee ballot. In-person voting will start October 13 and continues until Election Day on November 3.