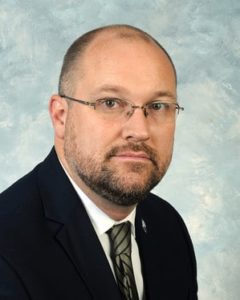 FRANKFORT, Ky. — Chuck Truesdell has been named as director of government relations for the Kentucky Department of Education. He will begin his role with the department on Jan. 5, 2021.
Truesdell previously served as an assistant public information officer and legislative fiscal analyst for the Legislative Research Commission (LRC).
Truesdell is a Lewis County native and a 1995 graduate of Lewis County High School. He received a bachelor's degree in political science and a master's degree in public financial administration from the University of Kentucky.