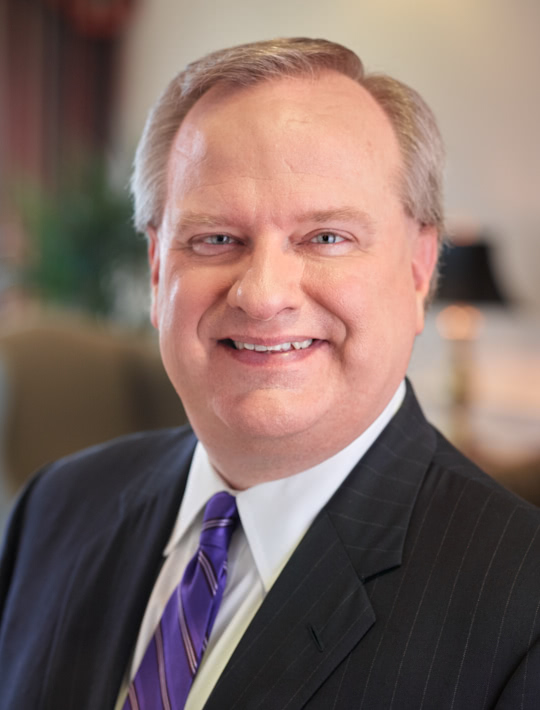 LOUISVILLE, Ky. – Stoll Keenon Ogden PLLC (SKO) is pleased to announce that the Board of Directors of the Legal Services Corporation has appointed firm Member Palmer Gene ("Gene") Vance II to the Leaders Council of the Legal Services Corporation, the single largest funder of civil legal aid for low-income Americans in the country.
The LSC was established by Congress in 1974 and promotes equal access to justice and provides grants to legal aid organizations. The LSC distributes funding to 132 independent legal aid programs across the country, including the 4 legal aid programs in Kentucky. The LSC's Board of Directors is appointed by the President and is statutorily required to be bipartisan.
Vance practices in Stoll Keenon Ogden's Lexington office and has been with the firm since 1995. A member of the firm's Board of Directors, he is a member of the Business Litigation Practice Group, as well as the Tort, Trial and Insurance Services Practice Group, and the Intellectual Property Practice Group. Vance maintains an active trial and dispute resolution practice focusing on business and commercial litigation, product liability litigation, toxic tort litigation, copyright and intellectual property litigation, trucking and transportation litigation, and insurance coverage litigation. He serves as chair of the firm's Pro Bono Committee.
Since 2001, Vance has served in the House of Delegates of the ABA, and currently serving as the Kentucky State Delegate. From 2010-12, he served as Chair of the House Committee on Rules & Calendar. He has chaired or co-chaired two ABA Presidential Appointments Committees. From 2012-15, he served as Chair of the Council of the ABA's charitable arm, the Fund for Justice and Education. He also is a member of the Board of Directors of both the American Bar Endowment and the American Bar Foundation. Gene is a member of the Defense Research Institute and the American Counsel Association.
In 2013-14, Vance was President of the Fayette County Bar Association and has also held a number of positions with the Kentucky Bar Association, including as a member of the Board of Governors and as Chair of its Young Lawyers Division.