FRANKFORT, Ky. — As the Workforce Center's impact on Kentucky grows, so has its leadership team. The Workforce Center promoted two deserving leaders to new positions enabling the Kentucky Chamber to take its programs to new heights.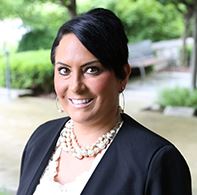 Ashley McCarty | Workforce Recovery Program Director
Since 2019, Ashley has helped recruit over 9,000 Fair Chance jobs and train 8,000 Kentucky leaders to update their workplace policies in the areas of treatment, prevention, recovery, and fair chance hiring. "Since the launch of this program, Ashley has played a critical role in the success of breaking down the barriers that surround substance use disorder and fair chance hiring by engaging business leaders to be a part of the solution. Ashley is the exact leader this program needs to build upon our past success and continue to grow this critical effort," said Beth Davisson, Vice President of Workforce Development of the Kentucky Chamber. In this new capacity, Ashley will direct the Workforce Recovery program for the Kentucky Chamber, leading and expanding the program by assisting businesses in recruiting and retaining the untapped talent source found in individuals who recover and need a fair chance.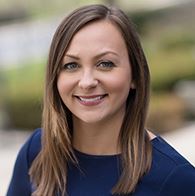 Harper Smith | Workforce Center Senior Manager
Harper joined the Kentucky Chamber team in 2016 and has served as Manager of the Workforce Center for the past three years. At the Workforce Center, she has lead marketing and operations efforts and directed the Bus to Business program, a statewide initiative focused on connecting students with employers that have reached 20,000 students over the past two years. "Harper has been a vital part of the Workforce Center since its inception, helping to support the Workforce Center's mission to build employer-led workforce initiatives. Harper was the second employee we were able to hire at the Workforce Center. Without her, the Workforce Center would not be able to serve Kentucky businesses and our workforce to the extent that we do today," said Davisson. Harper will continue to help grow the Workforce Center's operations and the Bus to Business program in her new position.