FRANKFORT, Ky. — The year was 1946.
Democrat Harry S. Truman was president. Republican Simeon Willis was Kentucky's governor. Gas cost 15 cents a gallon, eggs cost 64 cents a dozen, the average annual wage was $2,500, and ENIAC — the first and monstrously large programmable, general-purpose digital computer — made its national debut.
For Kentucky's business community, the year also featured a particularly significant event – the incorporation of the Kentucky Chamber of Commerce. That official act followed more than two decades of work and planning focused largely on efforts to ensure the state's progress.
Seventy-five years of supporting the interests of thousands of Kentucky employers is cause for celebration. It also provides an opportunity to take a look at the organization's accomplishments over the decades, culminating in the Restart Kentucky campaign that has provided guidance and leadership during the current coronavirus crisis.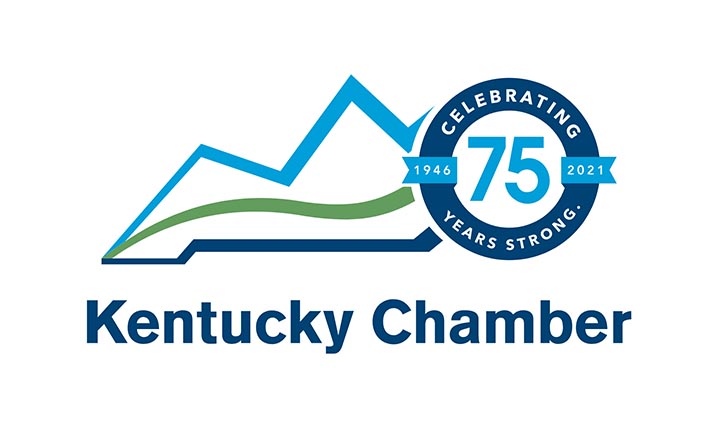 In many respects, this work resembles a network of interwoven initiatives that reinforce each other and the business community's continuing work to ensure Kentucky's progress.
Education has been a chamber focus from the early days and remains its top policy priority. A chamber study in the early 1960s focused on the progress of education and encouraged business support for raising education levels. That emphasis continued through the 1990 passage of the Kentucky Education Reform Act with strong business backing and subsequent initiatives addressing postsecondary education, essential skills, academic standards and business-education collaboration.
The Kentucky Chamber has placed a focus on education through multiple initiatives including:
Playing an instrumental role in passage of the Kentucky Education Reform Act (KERA), which was prompted by the Kentuckians for Excellence in Education
Formation of the Leadership Institute for School Principals program which launched in partnership in 2011 with BB&T, now Truist, offering public and private school principals the opportunity to participate in executive-level leadership training that is fully funded by businesses, individuals and communities
Release of strategic plans prioritizing improving education including the New Agenda for Kentucky, A Citizen's Guide to Kentucky Education, A Guide to Accountability in K-12 Education, Striving to be Top Tier for Talent, and more
Improving Kentucky's competitive position has taken the form of tax reforms to strengthen the business climate for corporations and small businesses alike, modernizing the state's workers' compensation and unemployment insurance systems and advancing public-private partnerships.
Strengthening the state's workforce continues as the focal point of the Chamber's Workforce Center, workplace wellness initiatives, opioid response program for business and numerous other efforts.
Ensuring affordable energy costs has always been a top priority of the chamber. Kentucky plays a critical role in manufacturing and its low-cost, reliable energy is a key reason for developing this sector. Kentucky's reliance on coal production, a signature industry, and policies that prioritized cost and reliability have kept Kentucky competitive at attracting manufacturing.
Protecting taxpayers' interests has meant raising awareness of unsustainable state spending on public pensions, corrections and Medicaid and pushing for sensible changes. Continuing to pay attention to this often-tedious topic positioned the chamber as a common-sense voice for fiscal responsibility.
While these highlights don't reflect a comprehensive list of the varying elements of the chamber's work, they do represent an ongoing commitment to the businesses of Kentucky and the people they employ to advance Kentucky.
"Since our inception in 1946, the Kentucky Chamber has worked to achieve the goal of uniting businesses and advancing Kentucky by ensuring the implementation of policies that protect and bolster our companies across the state. The Chamber works tirelessly for our members through innovative solutions to some of the state's biggest issues. A lot has changed in 75 years. But one thing that remains constant is the Kentucky Chamber's efforts to serve, protect, and advance businesses across the commonwealth. Cheers to our first 75 years of leadership and results! We look forward to you, our members, joining us in making the next 75 years even brighter for Kentucky," said Kentucky Chamber President and CEO Ashli Watts.