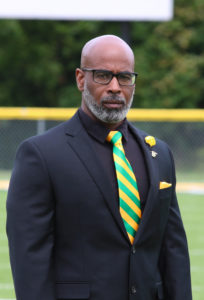 FRANKFORT, Ky. — A Kentucky State University alumnus was recently named interim athletic director for the university. Ramon C. Johnson, a former football and track and field student-athlete at Kentucky State, will take the helm as interim director.
Johnson earned a bachelor's degree in physical education with a minor in recreation at KSU. Johnson later earned a master's degree in education from McKendree University in Illinois.
During his career, Johnson served as associate athletic director with Dayton (Ohio) Public Schools, where he was instrumental in creating processes to better serve the students, coaches and community. In addition, he assisted in retaining eligibility with the Ohio High School Athletic Association.