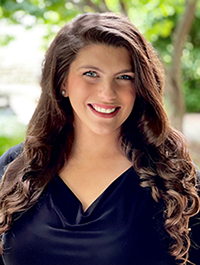 The Kentucky Chamber of Commerce announced Jacqueline Pitts has been named Vice President of Communications and Marketing.
With the move, the Kentucky Chamber has created a communications department within the organization. Pitts will lead this department as the Chamber's first communications and marketing vice president.
The Kentucky Chamber has grown significantly in recent years through the Kentucky Chamber Foundation and other areas rising to meet the needs of businesses across the state, which has led to vastly expanded communications efforts. Pitts oversees all strategic communications and marketing efforts for the organization in her role.
Pitts has served as creator and managing editor of The Bottom Line, the news site of the Kentucky Chamber, since joining the Chamber staff in December 2014. In February 2017, she was promoted to the position of Director of Communications, spearheading communication efforts of the Chamber.
Prior to her work at the Chamber, Pitts worked as the political producer for cn|2's Pure Politics, the only nightly political television show in Kentucky. She is a graduate of Western Kentucky University where she majored in Broadcast Journalism and Political Science.
The Kentucky Chamber, the largest business organization in the state, advocates for thousands of companies of all sizes across the Commonwealth. The Chamber is routinely ranked as the top organization in the state for its investment in advocacy and monitors hundreds of bills each year for its members. To learn more about the Chamber and its mission, visit kychamber.com.
Click here for more Kentucky business news.