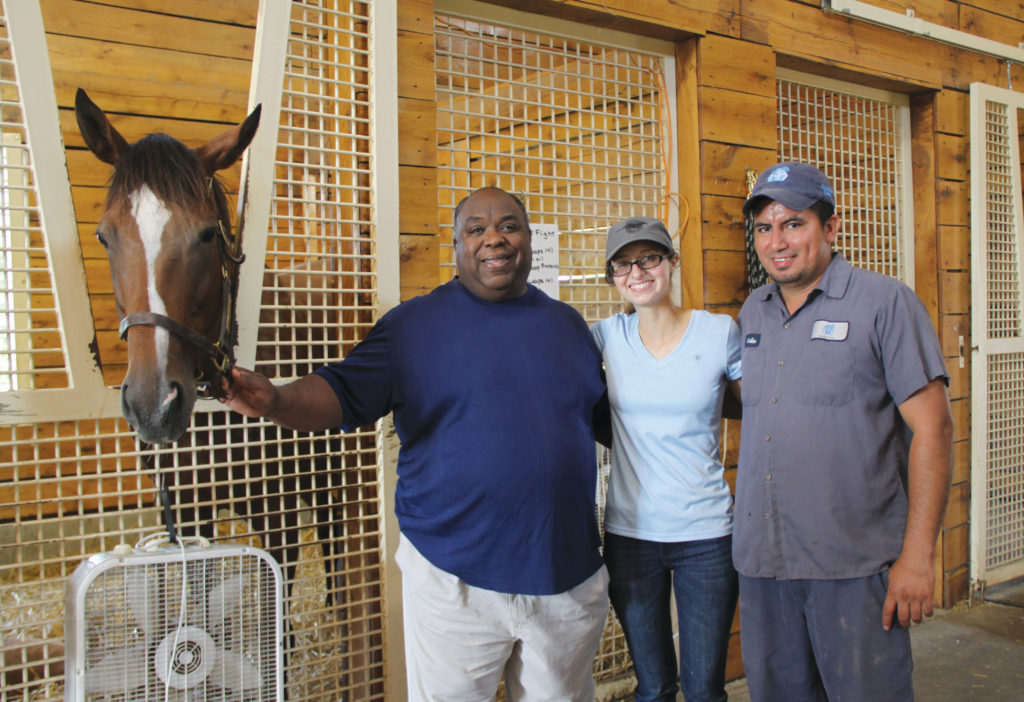 Shaun Washington loves to talk about horses: racing winners and losers, the dollar amounts particular horses brought in, the history of each farm, celebrity anecdotes, breeding lines and their worth, humorous stories and random equine trivia. And that's a good thing, because talking about horses is exactly what he does every day.
Washington operates Unique Horse Farm Tours, which offers tours of Central Kentucky's most beautiful horse farms.
"I've been doing tours for 20 years, seven days a week," he said. "I'm doing what I love. I love horses and I love people."
It is hard to imagine anyone better suited to run a horse farm tour company. His father worked for the Maddens, the famous Lexington horse-breeding family, for 50 years, and Washington grew up learning from some of Central Kentucky's greatest horse farm owners and employees.
His company is aptly named. Washington's vast knowledge of the industry and his jolly storytelling style, along with his connections to the horse farm community and the horses themselves make his tour unique. On one of Washington's tours, participants may feed peppermints to future racing stars, see equine medical procedures being performed, watch horses swim, visit with foals, and perhaps most importantly, visit farms that exclusively open their gates to tours led by Washington.
"I wanted to take people to the farms that other tours couldn't take them," he said.
Among the many horse farms and experiences on Washington's tours are:
Don Alberto Farm, a breeding farm with more than 100 broodmares.
The 640-acre Margaux Farm in Midway, owned by Jim and Susan Hill, a Unique Horse Farm Tours exclusive.
Thoroughbred horse-breeding farm Dromoland, located on 312 acres in Lexington.
Breeding farm Hurricane Hills in Bourbon County.
KatieRich Farm, a national horse breeding, training and sales operation on a former cattle farm in Midway.
Rood and Riddle Equine Hospital, a renowned equine health care facility in Lexington.
Hill 'N' Dale Farm, a full-service Thoroughbred stallion facility in Lexington, which also is the final resting place of Triple Crown winner Seattle Slew.
---
Send your nominations for our Small Business Snapshot to [email protected]. 
---
Washington's behind-the-scenes tours rank high on TripAdvisor. As of July 8, his tour was ranked No. 3 on a list of Lexington outdoor activities. Many reviewers comment on Washington's expertise and his jovial and entertaining nature.
"Shaun was the perfect guide—funny, informative and laid back," one reviewer said in May 2021.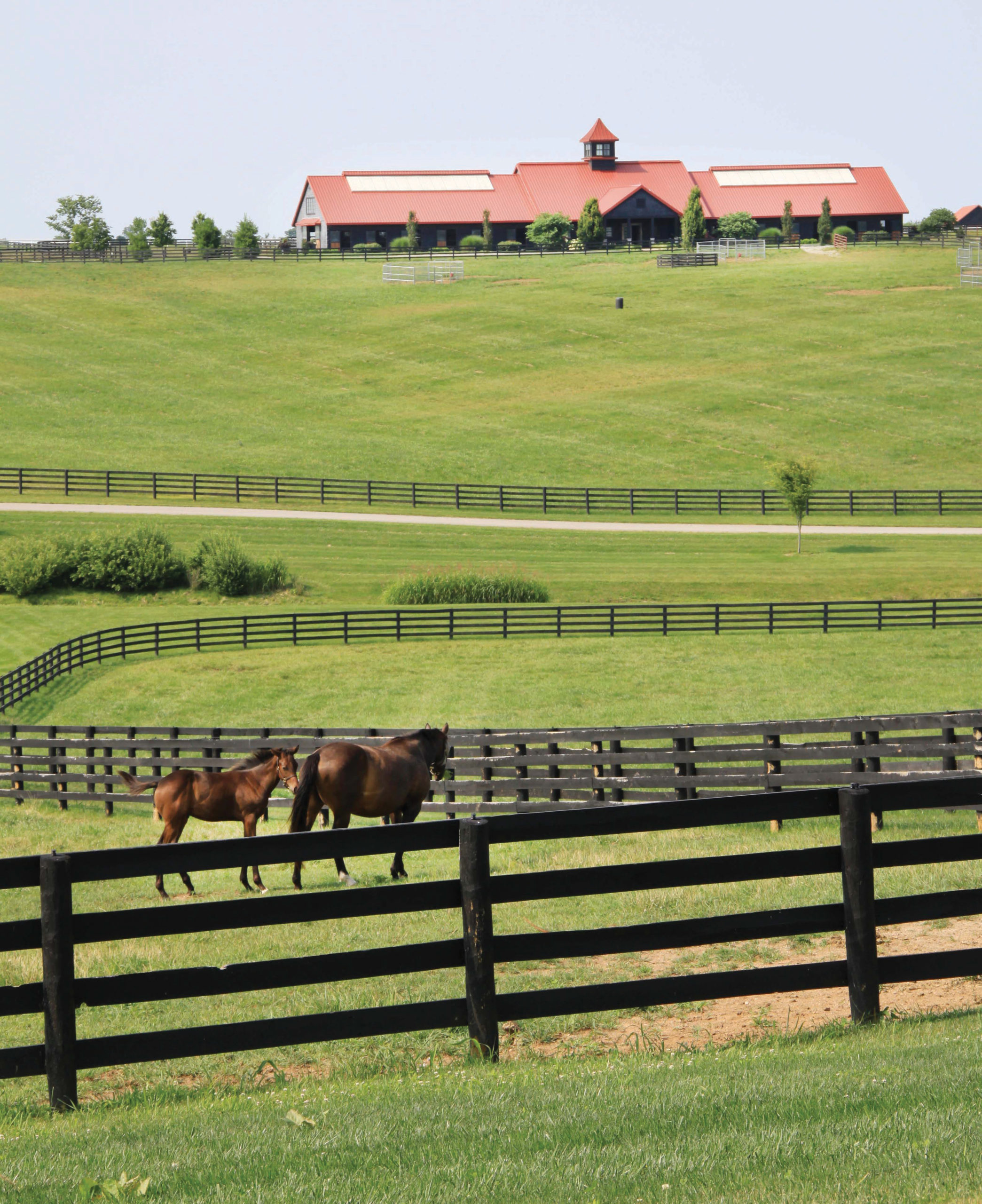 "Shaun made us feel like we were experiencing the Thoroughbred farms through the experience of an insider," another reviewer wrote.
Washington is definitely an insider. He is warmly greeted by farm employees as he introduces tour-goers to the horses and excitedly shares facts about their lineage.
"I kind of look at the farm workers as family members," he said. "I look forward to seeing them every day."
Though the COVID-19 pandemic was difficult to navigate, Washington said none of the farms he regularly visits restricted his access.
Because he couldn't put strangers together on his bus, he held special events for families and groups of people who were comfortable being close together.
Now that COVID-19 restrictions have been lifted and people feel more comfortable traveling, tours are filling up again, Washington said.
Unique Horse Farm Tours embark at Embassy Suites on Newtown Pike in Lexington. To sign up for a tour, visit uniquehorsefarmtourslexington.com or call (859) 213-6653.
Washington also offers bourbon distillery tours and a clay pigeon tour, which includes trapshooting clay pigeons at the Blue Grass Sportsmen's League, lunch, and then a visit to two bourbon distilleries.
Lorie Hailey is special publications editor for The Lane Report. Send your Small Business Snapshot nominees to [email protected].