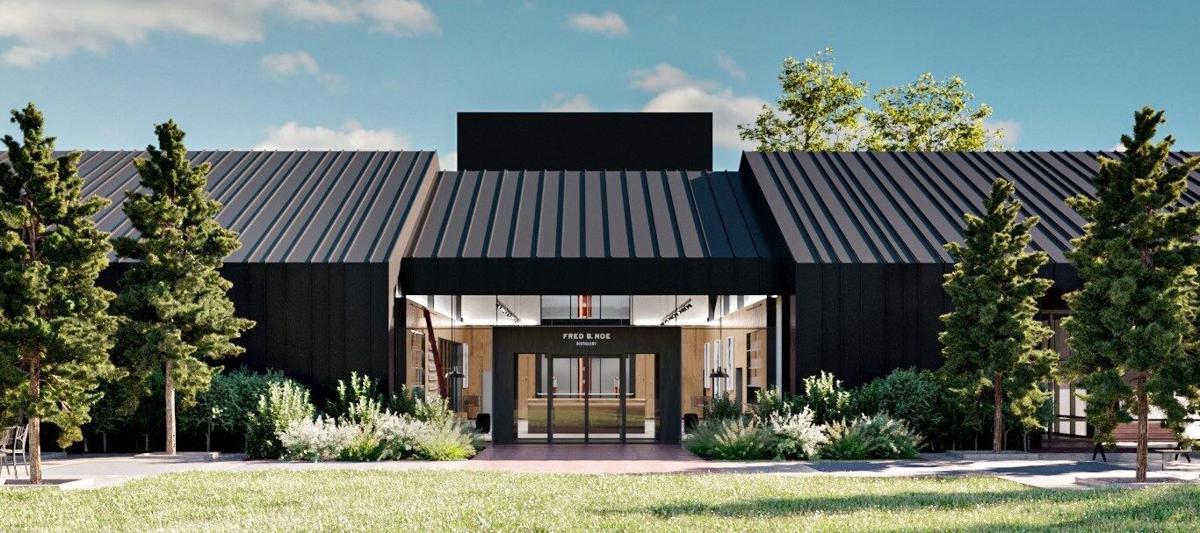 CLERMONT, Ky. — The James B. Beam Distilling Co. unveils the Fred B. Noe Distillery, which is dedicated to Seventh Generation Beam Master Distiller Fred Noe.
Celebrating JBBDCo's ethos of Genuine in the Making – its tireless and timeless commitment to honoring, elevating, and pioneering what American Whiskey should and could be – the new distillery will be led by Noe's son, Eighth Generation Beam Distiller Freddie Noe.
It will produce several of the James B. Beam Distilling Co.'s well-known and award-winning brands, including Freddie's acclaimed Little Book® Whiskey annual series of blends, as well as future innovations.
Honoring Fred's contribution to the American Whiskey industry and his role in growing the Small Batch Bourbon category, the new distillery will serve as an innovation playground for Fred's son & 8th Generation Beam Family Distillery Freddie Noe as he carries on the Beam family legacy in pushing the boundaries of bourbon,  as well as the new home of crowd favorites from the James B. Beam Distilling Company's award-winning Super-Premium portfolio, including Booker's Bourbon, Baker's Bourbon, and Freddie's own creation, Little Book Bourbon.
"This new distillery represents my family's bourbon legacy – both where we've been and where we're headed," said Freddie Noe. "In this new home, I look forward to honoring all of my dad's contributions and continuing to innovate and push the boundaries in American whiskey. Over the last five years, I've been exploring new and interesting blends, ages, and flavors on my quest to build upon the legacy my dad and granddad pioneered. I'm eager to show the world what we've been up to, and to offer fans everywhere a taste of the special whiskies we've been cooking up."
Beyond being an incubator for next-generation innovations, the distillery will also offer:
Experiential learning through distillation sessions and seminars with Freddie Noe

Hands-on activities in the blending lab

Tasting bar to sample new and unreleased innovations for select trade members

State-of-the-art classroom for the University of Kentucky's James B. Beam Institute for Kentucky Spirits wherein future leaders in the American Whiskey industry will learn the craft firsthand from the James B. Beam Distilling Company's experts
Click here for more Kentucky business news.