HOPKINSVILLE, Ky.  — Martinrea Hopkinsville LLC, a Tier 1 automotive supplier of lightweight structures and propulsion systems, announced that the company will expand its presence in Christian County with an investment of more than $31 million and will create 33 quality job opportunities.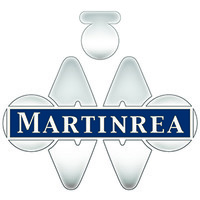 Martinrea leaders plan to expand the more than 400,000-square-foot facility in Hopkinsville's Commerce Industrial Park by 38,500 square feet to support its growing business with added production of lightweight, high-strength structural steel products for the internal combustion engine and battery electric vehicles.
The facility produces front and rear suspension subframes, transmission cross-members, upper control arms, lower control arm rockers, plenums, and body-in-white parts for automakers such as Ford, General Motors, Volkswagen, BMW, and Nissan.
Martinrea Hopkinsville is a subsidiary of Canada-based Martinrea International Inc., which was founded in 2001 and operates in 10 countries with 57 locations across four business units. The Hopkinsville facility has produced automotive parts since 1999 and has been operated by Martinrea since 2006.
More than 525 automotive suppliers and four automotive assembly plants currently operate in the commonwealth, employing over 100,000 Kentucky residents. Since 2020, auto-related companies in Kentucky announced over 40 new location and expansion projects expected to create 2,000-plus full-time jobs with over $500 million in announced investment.
Martinrea is among the 38 Canadian-owned facilities currently operating in Kentucky. Since the start of 2020, Canada-based companies announced projects creating over 400 full-time jobs in Kentucky with over $280 million in new investment.
Martinrea's investment and planned job creation further recent economic momentum in the commonwealth, as the state builds back stronger following the effects of the pandemic.
To encourage investment and job growth in the community, the Kentucky Economic Development Finance Authority (KEDFA) on Thursday preliminarily approved a 15-year incentive agreement with the company under the Kentucky Business Investment program. The performance-based agreement can provide up to $750,000 in tax incentives based on the company's investment of $31.17 million and annual targets of:
Creation and maintenance of 33 Kentucky-resident, full-time jobs across 15 years; and
Paying an average hourly wage of $28 including benefits across those jobs.
Additionally, KEDFA approved Martinrea for up to $100,000 in tax incentives through the Kentucky Enterprise Initiative Act (KEIA). KEIA allows approved companies to recoup Kentucky sales and use tax on construction costs, building fixtures, equipment used in research and development, and electronic processing.
By meeting its annual targets over the agreement term, the company can be eligible to keep a portion of the new tax revenue it generates. The company may claim eligible incentives against its income tax liability and/or wage assessments.
In addition, Martinrea can receive resources from the Kentucky Skills Network. Through the Kentucky Skills Network, companies can receive no-cost recruitment and job placement services, reduced-cost customized training, and job training incentives.
For more information on Martinrea, visit Martinrea.com.
Click here for more Kentucky business news.