LEXINGTON, Ky. — Condado Tacos, an Ohio-based restaurant concept specializing in unique tacos, tequilas, and margaritas, will open its first Kentucky location in Lexington on Sept. 9. The restaurant will be located in The Summit at Fritz Farm near Origin Hotel Lexington.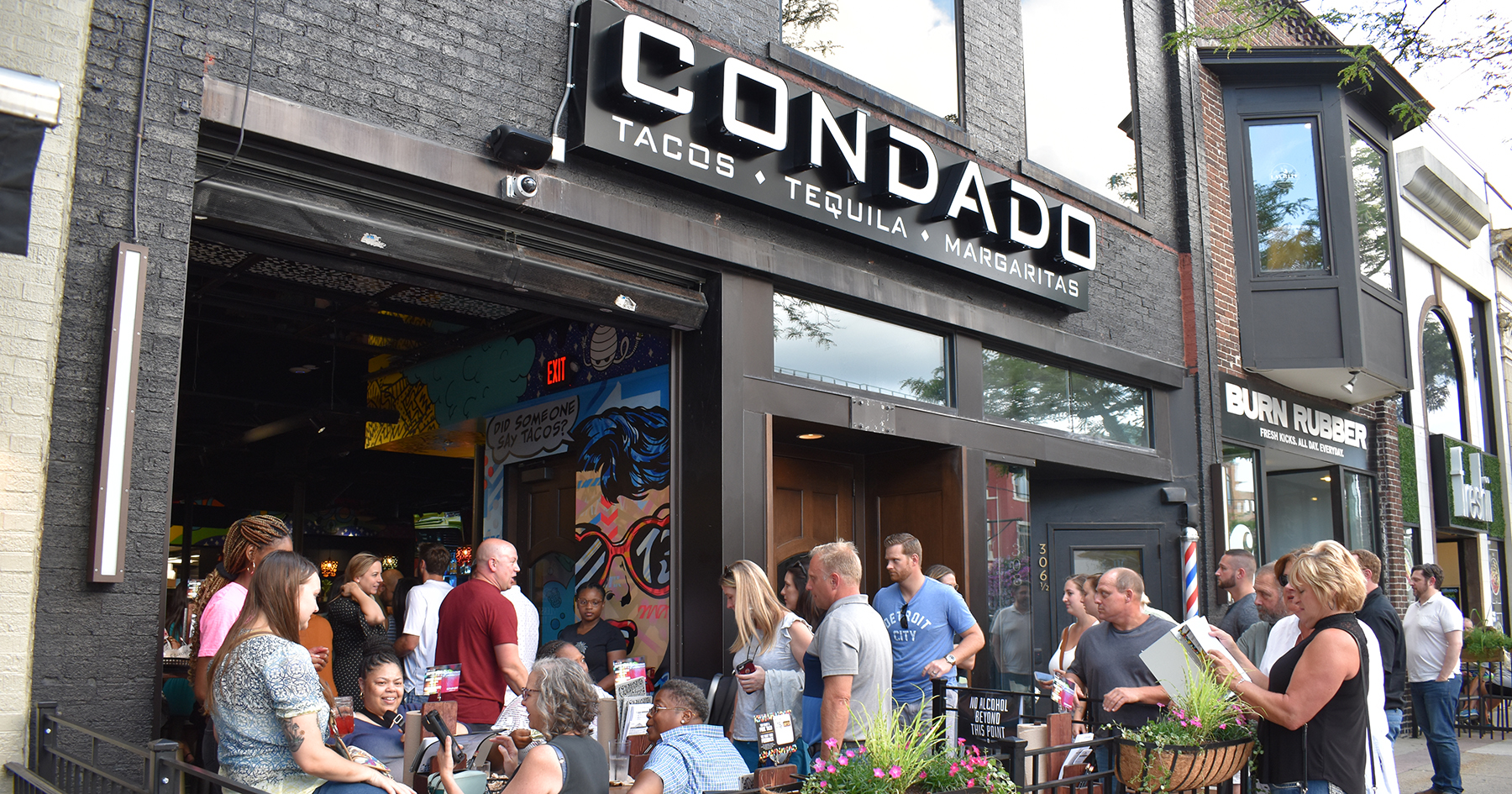 The first 100 guests in line at the Lexington restaurant on Sept. 9 at 11 a.m. will be awarded a "Year of Yum" (a free taco every week for a whole year). In addition to the "Year of Yum," the first 100 guests will receive a limited-edition T-shirt. All guests will receive a free taco with purchase and $5 signature margaritas all day long. Doors will open at 11 a.m. following a ribbon-cutting and confetti cannons.
The grand opening celebration will continue into the weekend with contests and prizes. Guests who post using the hashtag #condadothesummit will be entered to win one of 10 $100 gift cards. All guests who attend  The Summit at Fritz Farm grand opening will also receive a special offer with Condado Rewards in the recently launched Condado Tacos app.
Some of Condado's signature tacos include Lucy's Fire and Blue Dream, featuring innovative ingredients such as Korean barbecue pulled jackfruit and tequila lime steak. Vegetarian, vegan, and gluten-free options are also available, ranging in price from $3.85 – $5.50. As a build-your-own taco concept, guests can top a variety of taco shells with their choice of proteins, toppings, and sauces. Condado also features a full bar with a large assortment of 100% blue agave tequilas and specialty margaritas.
Condado Tacos celebrates all the communities they join by working with local artists to paint the walls of each restaurant with unique, street-art-inspired murals from floor to ceiling. For the concept's Lexington debut, the artistic theme is "Off to the Races!" A team of local artists joined Condado artists in creating murals that fuse Condado's signature characters with Lexington's iconic charm. Highlights include abstract representations of Lexington, a colorful interpretation of racehorses rocketing down the track, and a bar top filled with miniature vignettes of local hot spots.
Condado expects to continue to open new restaurants and is on a trajectory to grow significantly over the next three to five years. The company currently has 27 locations in 10 markets across six states.  Locations are slated to open later this year in Franklin (Nashville), Tenn. and Noblesville (Indianapolis), Ind., and several others will be for 2022.  
Click here for more Kentucky business news.