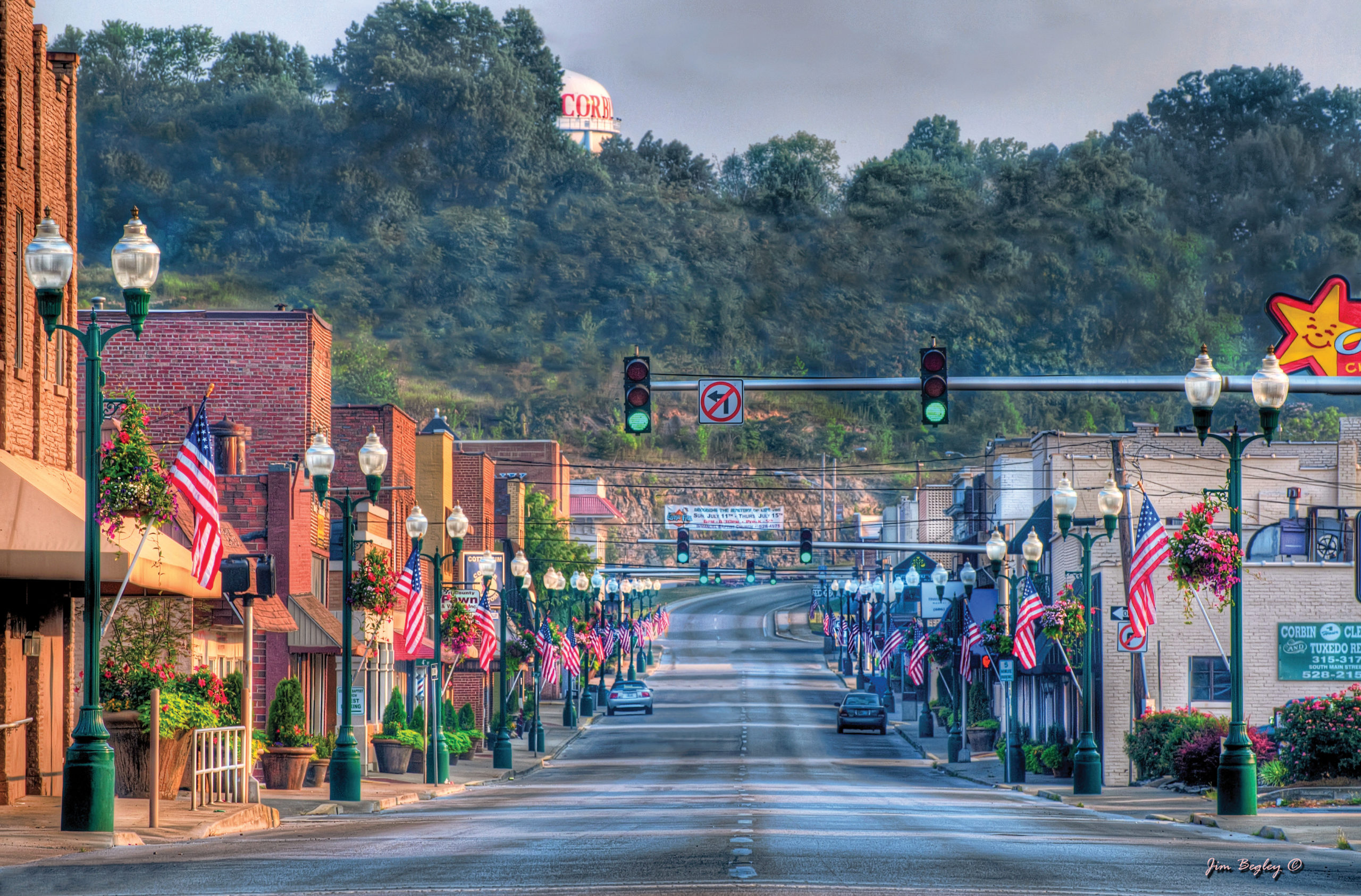 Colby Hall remembers well the "Eastern Kentucky decision" when he graduated from Somerset High School. The phenomenon didn't and doesn't have a formal name, but it is very real to young adults in Eastern Kentucky: Do they leave and prosper or stay and possibly wither?
In other words, do they earn a college degree and accept a good-paying job that almost always takes them elsewhere or do they stay home in the mountains of Appalachia where they love living but risk never finding one of the sparse jobs that will adequately support a family?
Hall, executive director of SOAR (Shaping Our Appalachian Region) distinctly recalls the dilemma. A good student, Hall had myriad choices. He chose college at the University of Kentucky, where he prepared himself for medical school with a major in biology and a minor in Spanish. He took a year afterwards to teach English in Spain.
Then the Eastern Kentucky decision was upon him. Did he take one of the great jobs he was offered and kickstart an enviable career elsewhere or did he follow his heart back home?
About that time Hall crossed paths with Nate Morris, an entrepreneur who is now owner of Rubicon, a smart waste and recycling solutions platform, and several other businesses.
Morris "was gifted and skilled," Hall recalled, "and he fired you up. He is an entrepreneur and gave me a lot to think about."
Hall went for the big job after realizing all the possibilities out there, but knew in his heart that he wanted to come back home. The executive director position at SOAR came open in fall 2020, enabling him to return to Eastern Kentucky and help shape the region so that future generations won't have to make that decision.
Today, Hall sees Eastern Kentucky with different eyes than he did as a high school graduate.
"I don't think we're the underdog anymore," he says of Eastern Kentucky, with a confidence that makes one think. "Where we sit today is in the midst of a rural renaissance. We have never been in a position to go head-to-head with big communities, but the pandemic shuffled the deck. If there is a silver living from the pandemic, it is that it shattered the paradigms of work, education and health care.
"Everyone is now trying to answer the same questions. Where you work doesn't matter as much anymore. It is a big win for Eastern Kentucky, where we have a high quality of life with our rivers and lakes and mountains. People also want to be part of the cultural side of Appalachia. We may have brought people here to vacation, but now we have a real chance for them to stay here."
Connecting the last mile
That "chance" is why broadband internet connectivity, especially "the last mile" of getting high-speed service into homes, is at the top of the agenda for SOAR.
Internet connectivity, Hall said, is the game changer that rural electricity was in 1930s.
"If we don't get it now, we will be so far behind," he said. "How do we blanket the top of every mountain to the bottom of every holler? The first piece is infrastructure. Technology equalizes us. It gives us unlimited educational resources with a couple of clicks. Our priority is to bring affordable, high-speed broadband to every home and business in Eastern Kentucky.
Hall calls out Jackson and Owsley counties for having great internet through their rural telephone companies. He praises People's Rural Telephone Co-op (PRTC) and Intermountain Cable.
"We support Kentucky Wired," Hall said, referencing the state project that put gigabit-speed internet nodes in all 120 state counties, an undertaking that emerged from SOAR's early list of regional economic development proposals.
"It hasn't come without challenges. We still have a lot of work to do. We have worked with Silicon, a wholesale distributor, to help facilitate the reach of counties, but we have to get (active connectivity) close enough for a local internet support provider to get it into homes and businesses. This is mission critical. I wish it was as easy as flipping a switch. The issue is not going to solve itself, and no outside company is going to come in and get it done. Ultimately every county has to take ownership in their communities.
"This issue has allowed electric cooperatives to get in the game," Hall said. "They may have a role in working with providers to get internet into parts of the state that are underserved. We have to quantify what it will take to get the job done. You can't access money without knowing where it is going, how much it costs and who our partners are."
Education as important as ever
Eastern Kentucky values and pride are passed down generationally, according to Hall.
"SOAR covers 54 counties," Hall said, "but we have one plan for prosperity in the mountains. We call it the 'Blueprint for the Future of Appalachia.' It's important to note that it is a strategy spearheaded by the people of Eastern Kentucky. 'Blueprint for the Future of Appalachia' invests in local programs to make sure all of our best and brightest students have the opportunity to stay."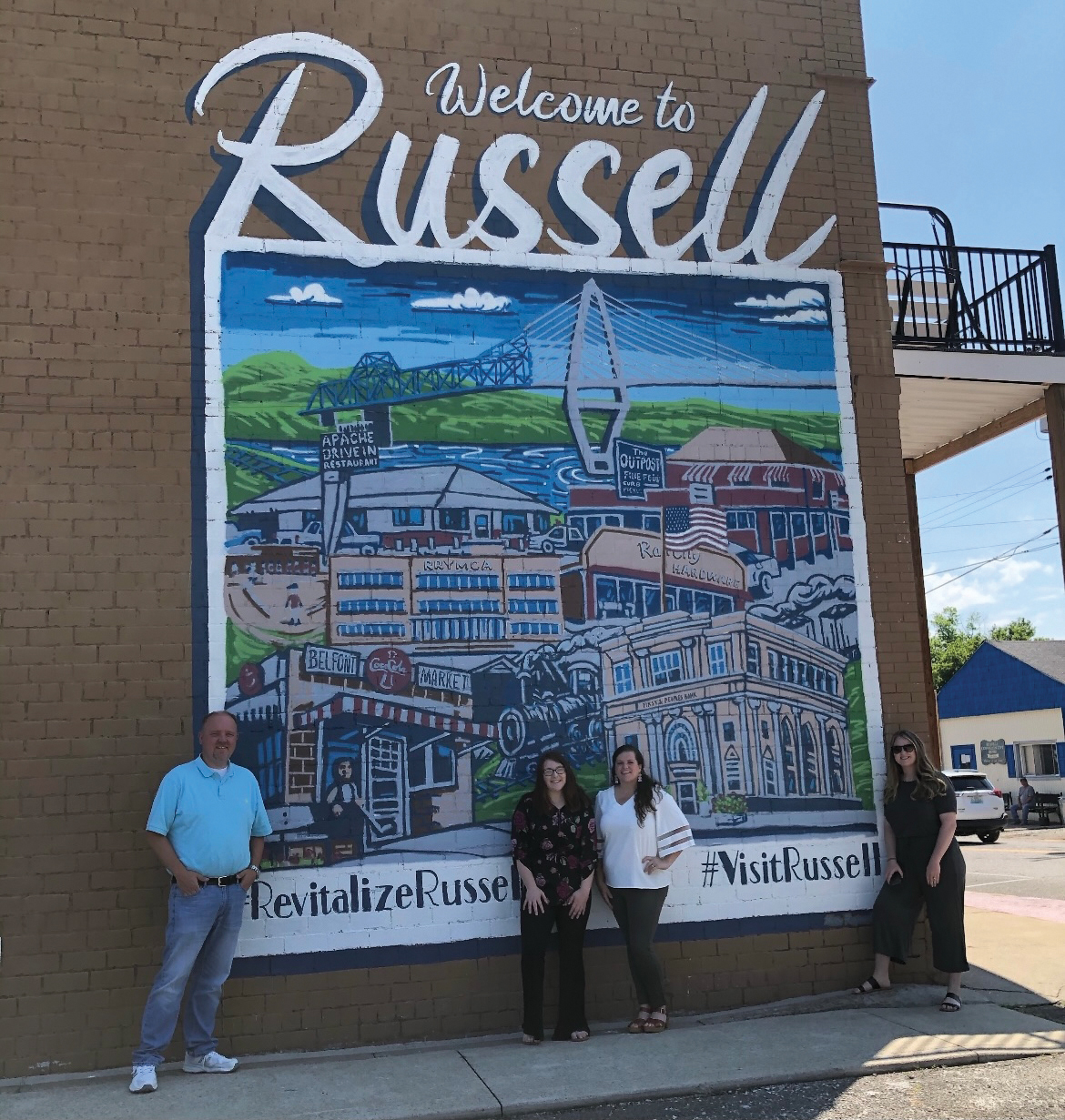 Hall said communities have to remake education for today's students and market.
"How can you develop a skill set that is in demand?" he questions. "We are hoping to educate kids with hard skills and soft skills as well as emotional intelligence. Education is important. The end result should be that all students have skills that are in demand, that offer a living wage.
"Right now it is a digital skill set: software development, computer science, cybersecurity. Those skills are really in demand. You can work right here with those skills and make money. KCTCS (Kentucky Community and Technical College System) is a great partner. They have pathways in cybersecurity and other digital careers."
Three displaced workers in Bell County are a good example.
"They had lost their jobs," Hall said. "After six months of retraining, they are each now making more than $65,000. That is a great win for everyone. I'm not saying it is a silver bullet. There is no silver bullet. But we can do the training here and create a pipeline of companies needing people. That's where we will start seeing some momentum. Those people are staying right here."
Regional prosperity
Hall acknowledges some obstacles: Life expectancy is 10% less than in the remainder of the state, according to the Centers for Disease Control. The rate of diabetes is 22%.
"The ultimate issue is population," he said. "We have been shedding population."
The 2020 Census figures released in August found seven Eastern Kentucky counties experienced population declines of more than 10%. Pike County lost 9.8%.
"Without people, it is hard to sustain organizations such as hospitals and schools. We have to reverse the outflow of people. We have to do better than a tug of war between staying or leaving."
At age 28, Hall is optimistic. He believes current economic trends and conditions are favorable for the region but will require energetic effort.
"It creates an urgency that is through the roof," he said. "We have a strong work ethic and desire and grit. That makes the difference. We have the survival gene. We just have to get out there and compete with a winning mentality."
Kathie Stamps is a correspondent for The Lane Report. She can be reached at [email protected].
Click here for more Kentucky business news.