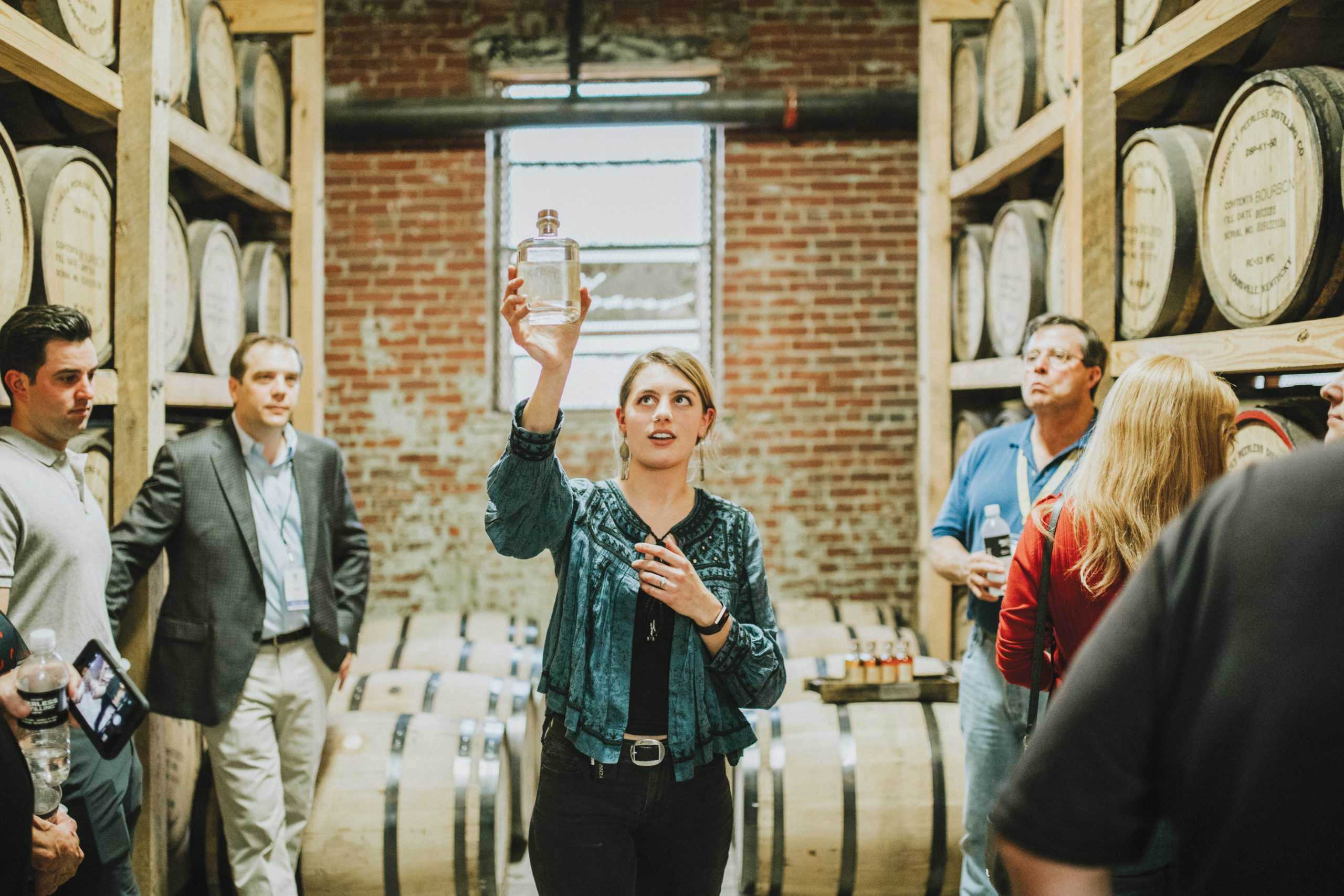 Visitors to Kentucky spent $5.9 billion in 2020, according to a report released in mid-August by the Kentucky Department of Tourism. Of the five sectors surveyed—food and beverage, retail, transportation, lodging and recreation—bourbon tourism can relate to each one.
Since its beginning in 1999, the Kentucky Bourbon Trail (KBT) has had a tremendous impact on tourism across Kentucky. The Kentucky Distillers' Association established the KBT for locals and tourists to travel across the commonwealth and visit one bourbon distillery after another. There are now 18 stops along the Kentucky Bourbon Trail.
Another 19 are members of the KBT Craft Tour, which features craft distillers with smaller production and therefore smaller crowds coming in. Wilderness Trail Distillery in Danville is an example of a craft distiller that expanded its bourbon production and visitor experiences to move its membership from KBTCT to KBT.
"Bourbon continues to be one of the top tourism draws for distilleries and the hospitality industry, which would include other attractions, lodging and culinary," said Adam Johnson, senior director of the Kentucky Bourbon Trail experiences with the KDA.
Together, both trails hosted more than 1.7 million visits in 2019. The KDA estimates an expenditure between $400 and $1,200 per visitor, with over 70% of visitors coming from outside Kentucky. Bourbon drives a different kind of tourist, according to Johnson. "They tend to be a higher demographic in terms of money they're spending," he said. "They spend a little more on hotels and buying things like bottles."
Johnson said the distilleries are extremely busy currently and near capacity a lot of days due to high visitor demand.
"One of our members said they are getting well over 100 calls a day," he said.
For locals and tourists looking to visit a distillery, Johnson recommends booking tours in advance and researching plenty of options, "as there are so many distillery experiences to enjoy."
The Kentucky Distillers' Association primarily uses the website kybourbontrail.com for all things consumer-facing, with kybourbon.com being more industry heavy. "However, we are working on retooling the kybourbon.com page to be much more informational for both the enthusiast and industry representatives," Johnson said.
Who contacts whom when a new bourbon attraction or distillery is in the works?
"At the KDA, we learn about new distilleries from all sorts of sources, like our members, state government or potential new members reach out to us directly," Johnson said.
A recent visitor profile from Louisville Tourism lists bourbon tasting and distillery tours as the third and fourth leading activities by visitors, behind museums and dining. In 2006, Louisville became the launch point for the Kentucky Bourbon Trail, which promoted eight distilleries at the time. Two years later, Louisville Tourism trademarked the Urban Bourbon Trail, a program for bars instead of distilleries that promotes culinary and cocktail themes at bourbon bars in the city.
In 2013, Evan Williams became the first distillery to open a visitor "experience" in Louisville, taking West Main Street visitors into a speakeasy from the days of Prohibition. At least a dozen attractions are members of the Urban Bourbon Trail around downtown Louisville.
"Bourbon tourism is indeed booming," said Stacey Yates, Louisville Tourism's vice president of marketing communications.
Louisville Tourism also runs Bourbon Country, a trademarked program (and website) promoting distilleries and bourbon attractions within 11 regions in Kentucky: Bardstown, Bowling Green, Danville, Frankfort, Lawrenceburg, Lebanon, Lexington, Louisville, Owensboro, Shepherdsville and Versailles.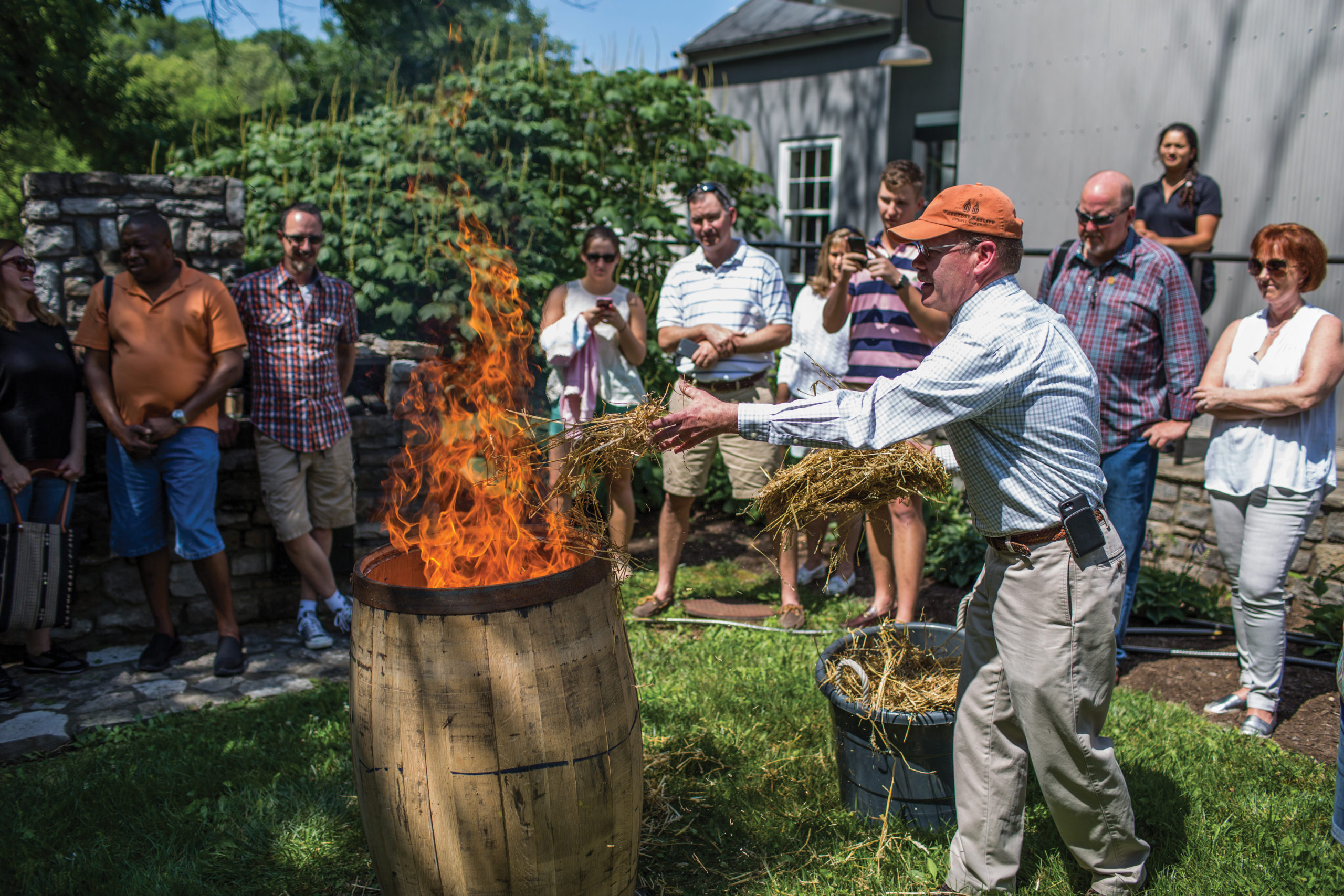 Positioned now as "Bourbon City," Louisville has seen visitation increase from 11 million in 2007 to over 19 million in 2019, with economic impact increasing from $2.1 billion to $3.4 billion, according to Yates.
"Though not all visitors to Louisville are coming for a bourbon experience, the branding has certainly set the city apart from its competition for those seeking leisure and meetings travel," she said. "Bourbon's impact on Louisville over the past decade has been a substantial part of the branding effort and a significant driver of tourism."
New on the scene
Brough Brothers Bourbon is a new distillery with tourism experiences in Louisville. Another craft distiller in Louisville, Angel's Envy, is undergoing an $8.2 million expansion that will accommodate twice the number of visitors each year.
"The ideal drivers of tourism for any state are experiences that are compelling, memorable, authentic and unique to the state. Kentucky's bourbon visitor experiences all of those, which is why they have emerged as such a powerful driver of visitation to Kentucky," said Hank Phillips, president and CEO of the Kentucky Travel Industry Association. "It is unquestionably a signature industry of the commonwealth as a whole, and for the tourism industry in particular."
KTIA is an organization whose work focuses on industry support and representation more so than promotion to visitors. Even so, with KTIA's role in representing the tourism industry, there's no denying the bourbon industry's importance to tourism and vice versa, according to Phillips.
"The bourbon industry has embraced tourism as a means of building brand awareness and loyalty, and bourbon has certainly been embraced by the tourism industry as a critical factor in its success," Phillips said. "The fusion of bourbon and tourism has been enormously important to both."
When he explains the many benefits of tourism to legislators and members of the public alike, topics of conversation include the economic activity fostered by tourism, the jobs it creates and tax revenue that is generated.
"Bourbon tourism is huge in all of those respects," Phillips said. "We also talk about how tourism provides a platform for marketing Kentucky products, and bourbon is always the first and best example of that."
Tracing its roots to 1775, Buffalo Trace Distillery in Frankfort is listed on the National Register of Historic Places. During this past fiscal year, ending June 30, 2021, the distillery saw almost 236,000 visitors. The company is undergoing a $1.2 billion expansion, which has had a big impact in the area by creating jobs for on-site contractors as new warehouses and fermenters are built.
There's current and future economic impact through more tourists, as the gift shop has been expanded, there are new and larger tasting rooms, and the visitor center has tripled in size, allowing for easier social distancing. Upcoming infrastructure projects for the National Historic Landmark include a new mill house, more barrel-aging warehouses, and another craft bottling hall that will allow Buffalo Trace to produce more single-barrel and small-batch bourbons.
By incorporating virtual tourism, livestream segments on Buffalo Trace Distillery's social channels—marketed as "Whiskey Wednesday"— were seen by over 3.6 million people worldwide in 2020 and continue this year.
Lawrenceburg-based Wild Turkey Distillery created a guided bourbon tasting as a virtual event for Amazon Alexa and Google Assistant, with messages recorded by members of the Russell master-distiller family.
Come Find Bourbon in NKY too
Kentucky distilleries saw close to 2 million visits in 2019 "and we know that number is going to keep growing," said Julie Kirkpatrick, president and CEO of meetNKY. "Besides being a huge economic impact generator for the state, it is an important branding element for the Kentucky experience. "Without a doubt, bourbon gives Kentucky an edge."
Five members of the Kentucky Bourbon Trail Craft Trail are located in Northern Kentucky. In addition to promoting KBTCT, meetNKY created its own B-Line, a self-guided tour of these distilleries along with 14 bourbon-based bars and restaurants. While promoting bourbon may be the hook to get visitors into Kentucky, "it is the depth of experience they find when visiting that keeps them here longer," Kirkpatrick said, citing outdoor experiences, culinary traditions, museums and other attractions as places for people to enjoy and spend their tourism dollars.
"I am excited that bourbon development is happening all across the commonwealth," she said. "This guides visitors deeper into the state and gives all areas from Bowling Green to Owensboro, from Bardstown to Pikeville and all across the state a chance to showcase the best of bourbon in our state and keep visitors here longer."
Distilleries, bourbon-related attractions, and convention and visitors bureaus all understand the value of networking instead of competing. They welcome all tourists and shoppers, no matter whose name-brand program drew in those visitors. These business owners stay in communication with the Kentucky Distillers' Association, the Kentucky Department of Tourism and other CVBs.
In 2019, Northern Kentucky formed a marketing partnership with Bardstown and Frankfort to promote "Come Find Bourbon," a road trip focused on moving bourbon visitors around the three areas.
Bardstown's Barton 1792 Distillery welcomed more than 41,000 visitors from July 1, 2020, to June 30, 2021, which is on par with visitation numbers from 2019. After the 2020 lockdown stopped usual activity, Barton 1792 doubled its space for accommodating visitors by utilizing the old Bards Tavern as a gift shop and tasting room. Formerly known as Hilltop Inn, it is located just outside the distillery gates, directly on Cathedral Manor. The previous visitor center now is used exclusively for tastings. At 142 years old, Barton 1792 Distillery is the oldest operating distillery in Bardstown.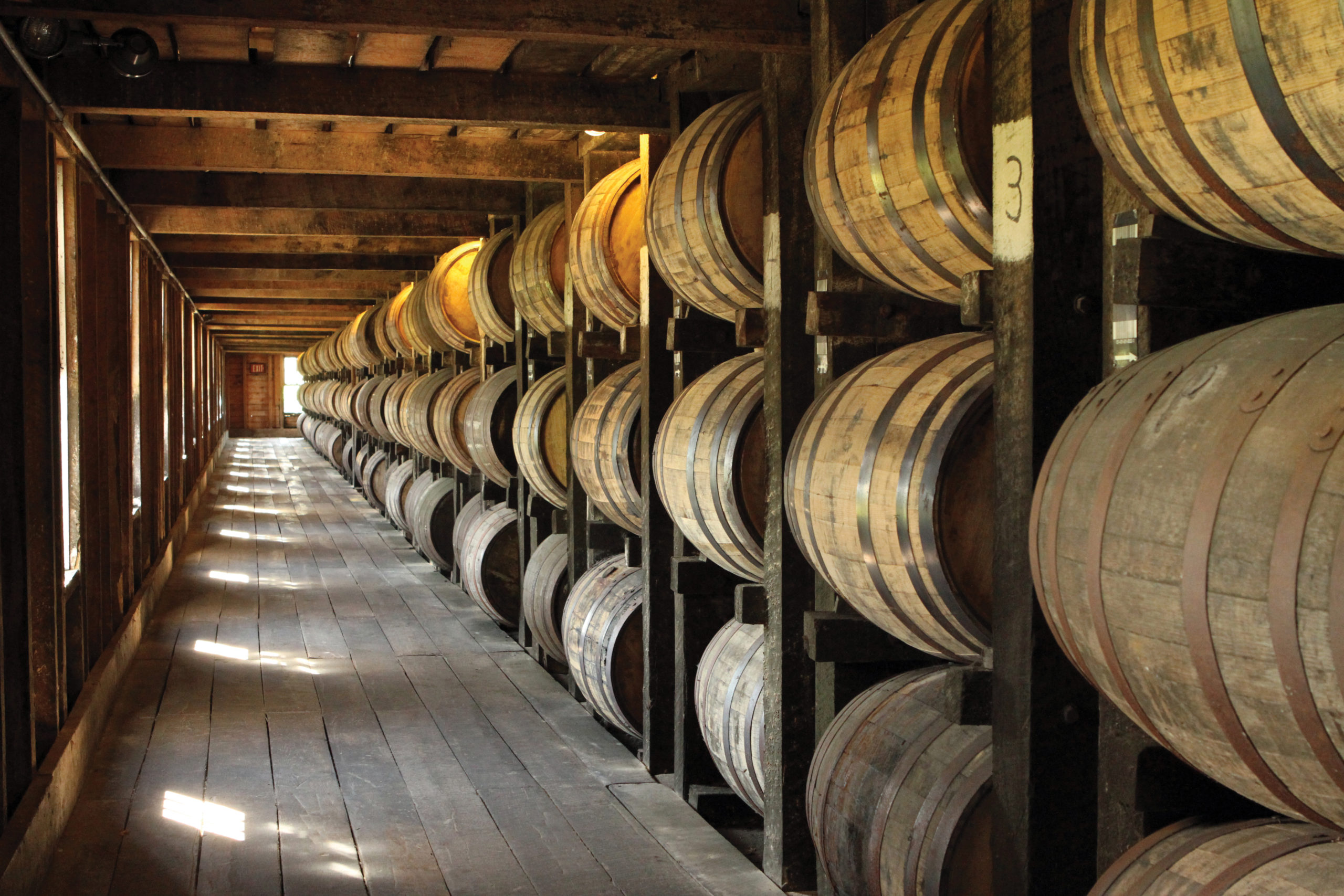 Branching out
Tastings and distillery tours are not the only way distilleries are drawing in visitors, although those are at the top of the list and will continue to be. Boone County Distilling Co. in Independence opened an event center in May, a space available to rent for corporate events and weddings.
In Nelson County, the new Log Still Distillery is part of Dant Crossing, a 300-acre tourist destination with an event center, amphitheater, bed and breakfast and other lodging facilities.
The weeklong Kentucky Bourbon Festival in Bardstown, the "Bourbon Capital of the World," is one of several events each fall centered around bourbon. This year's festival, Sept. 16-19, sold out quite early.
The three-day Bourbon Country Burn takes place Sept. 24-26 as a 250-mile bicycle tour of distilleries, with the Kentucky Horse Park in Lexington serving as "bourbon base camp." And the 200-mile Bourbon Chase overnight relay race for runners, which began in 2009, is scheduled to take place Oct. 15-16 along the Kentucky Bourbon Trail, starting at the Jim Beam American Stillhouse in Clermont, Ky., and ending in downtown Lexington at Town Branch Bourbon. The Urban Bourbon Half Marathon, presented by Jim Beam, is also scheduled for Oct. 16 in downtown Louisville.
Kathie Stamps is a correspondent for The Lane Report. She can be reached at [email protected].
Click here for more Kentucky business news.