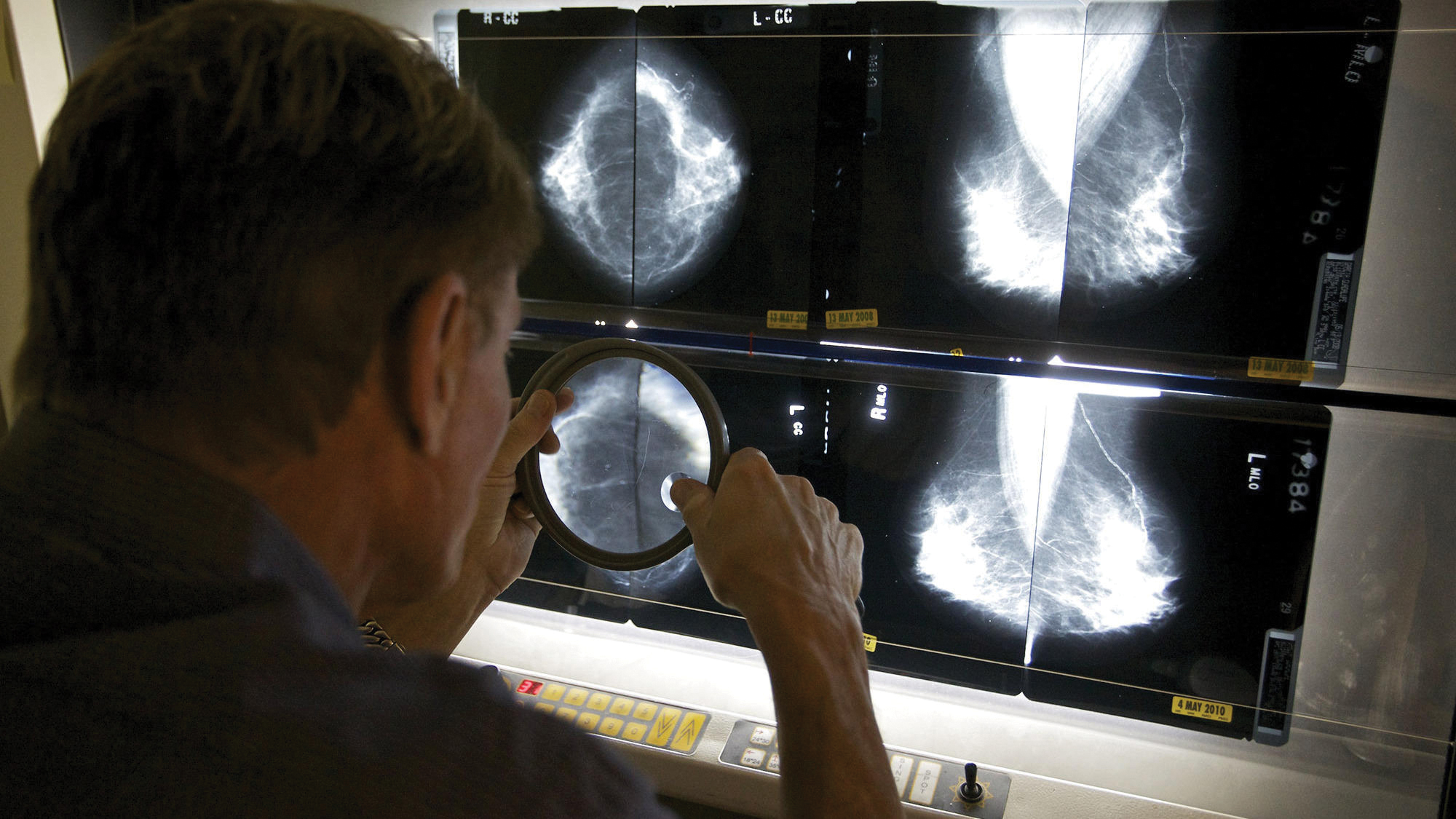 There may be no more dreaded diagnosis than hearing: "You have cancer." And in Kentucky, it's an all-too-familiar refrain.
There's no ducking the grim statistics. Kentucky has the highest cancer incidence in the country with 521 cases per 100,000 people. We also have the highest cancer death rate in the country.
Like most states, the cancers with highest prevalence in Kentucky are breast, prostate and lung. However, lung cancer is particularly alarming, with the Kentucky death rate leading the nation by a wide margin.
Many factors contribute to cancer incidence and death rates. For example, lung cancer is most closely related to smoking rates, while breast cancer is more associated with obesity than with smoking.
The encouraging news is how Kentucky's hospitals are leading the way with life-saving access to medical care and early screening techniques that can detect cancer.
Affiliate network saving lives
"I'm the most excited over what I have seen over the past five to six years as I have been in my entire 30-year career," said Dr. Mark Evers, director of the Markey Cancer Center at the University of Kentucky. "I feel that we're really making a difference and have seen U.S. statistics showing cancer rates continuing to go down, which is fantastic. We're seeing rates go down in Kentucky as well, but unfortunately cancer incidence and mortality is still a major problem for us here in the state.
"When I started in this business, if a 75-year-old man with colon cancer came in, we would treat that individual with the same drugs as a 30-year-old lady with colon cancer," Evers said. "There was no specificity or individuality given to the treatment strategies."
As recently as 10 years ago, only limited treatments were available and most of them were fairly strong chemotherapeutic agents that would make people incredibly sick. Today, therapies have become much more targeted, with treatments catered to each individual's makeup.
The Markey Center's affiliate network of 20 hospitals across the state is a key part of their cancer strategy. Affiliate hospitals participate in the Molecular Tumor Board, discussing patients with a variety of cancers and seeking the best treatment solutions.
One such patient, a middle-aged female, came in a few years ago with a rare ovarian squamous cell cancer. Less than one of these cases per year is treated at the center. She was given all the standard care, but the cancer kept coming back, and she was on the verge of dying.
The case was brought to the Molecular Tumor Board. A mutation in her gene sequencing was the same kind that was known to respond to immunotherapy (specifically Keytruda) with squamous cell tumors in other places of the body like lung cancer. It was not an approved treatment or an attempted treatment for ovarian cancer, but the board felt it was worth a try.
Today, three years later she is in the "no evidence of disease" category. Standard chemo didn't work for her, but immunotherapy, which uses your own immune system to attack the cancer, did work.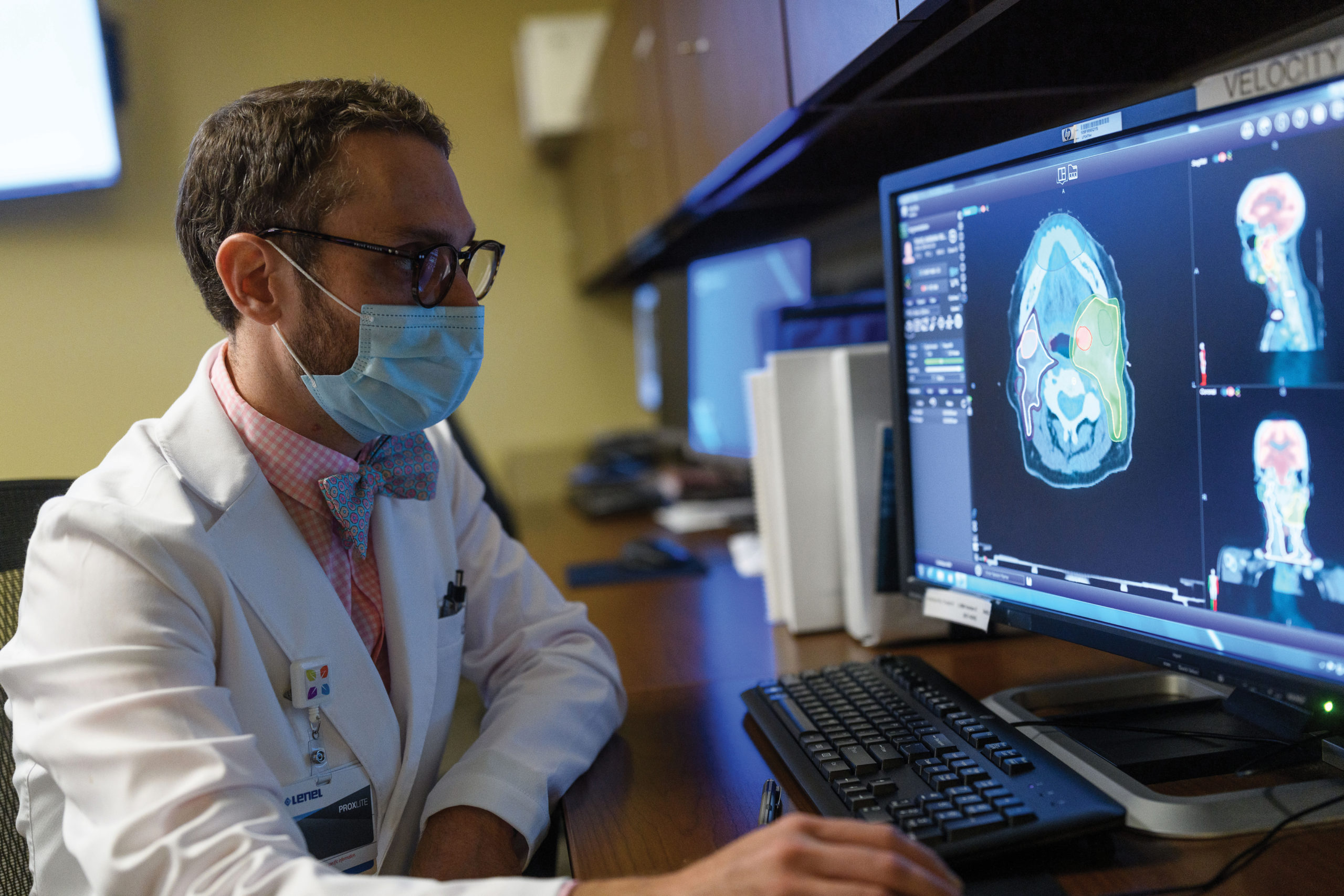 Transportation barriers
The battle against cancer often employs linear accelerators, robotics, high-resolution imaging and other elegant instruments, but if the patient can't find a way to get to the hospital, it can be all for naught.
"We do a community survey every year and transportation—getting to and from appointments—is the biggest need," said Dr. Kent Taylor, oncologist/hematologist with Georgetown Community Hospital and Clark Regional Medical Center in Winchester, both of which are Lifepoint Health system facilities.
"For people to have good success with their chemotherapy or cancer treatment, consistency is key," Taylor said. "If people are missing doses or not available to come on the correct day, clinical trials show people don't do as well."
A new partnership with the Lyft ridesharing service is filling in some of the transportation gaps around Georgetown. With Lyft Pass for Healthcare, which had its national launch in April, eligible patients and Medicaid and Medicare beneficiaries can request a reduced-cost ride to and from their medical appointment.
Taylor points to the many benefits the people of Georgetown receive from the hospital's affiliation with the UK Markey Cancer Center, especially access to clinical studies and surgical oncology care.
"We are planning to add radiation medicine here in early 2022," Taylor said. "So more and more, we're finding you don't have to travel Lexington or Louisville to receive first-class cancer treatment or infusion therapy," Taylor said. "You can get the quality care you deserve close to home."
Like Georgetown and Winchester, access to transportation continues to be a limiting factor in and around the city of Hazard.
"A lot of people don't have cars. And older people may have family that moved off and there's no one to bring them," said Dr. Sam Bailey, system director for medical oncology for Appalachian Regional Healthcare in Hazard.
"We have a patient navigator who helps work with several different companies in different areas to provide transportation help. The ARH Foundation helps quite a bit with community fundraisers and donations. It might sound silly to say a $50 gas card makes the difference between someone getting lung therapy or not, but it does make a huge impact.
"What's currently happening in oncology is directed therapy," said Bailey. "And here in Hazard—like most places in the country—we are using molecular base testing to help us find targets to treat cancer. We're now approaching over four years of immunotherapy with encouraging numbers that were unheard of before. We see that in action with lung cancer patients who were traditionally not expected to survive. It's not one of those things where you see certain studies and you can't replicate it; certainly, it is replicated in our setting."
COVID-19 as an agent of change
Dr. Thomas Hunter, a radiation oncology specialist at Baptist Health Lexington, has viewed the COVID pandemic as an initiator of change, taking the field of radiation oncology forward, and providing an opportunity to evaluate more effective treatments and access to care.
"We've also been doing a fair amount of telehealth that COVID really spurred on, but it's kind of stuck," Hunter said. "Before COVID, I think less than 1% of our patients were telehealth visits, and now it's at 13.5%, which is a big leap."
Telemedicine patient interactions can be through Facebook, Zoom or simply a phone call. "With most of our care being geriatric, we need to cater to a wide variety of technical literacy," Hunter said. "If they can work a cell phone or know someone who can, we can usually figure out a way. We encourage people to be squeaky wheels, so that they get some of the grease they need."
In May 2021, the U.S. Preventive Services Task Force reduced the recommended age to begin colon cancer screening from 50 to 45 years. Similarly, the recommended age for lung cancer screenings has dropped from 55 to 50 years.
"That opens up a whole new market of patients that qualify for screening," said Amanda Henson, Baptist Health vice president for oncology and cardiovascular services.
Educating the public about the new colon and lung cancer screening guidelines has been a core focus for Henson, who is charged with coordinating the cancer teams at Baptist's nine separate locations.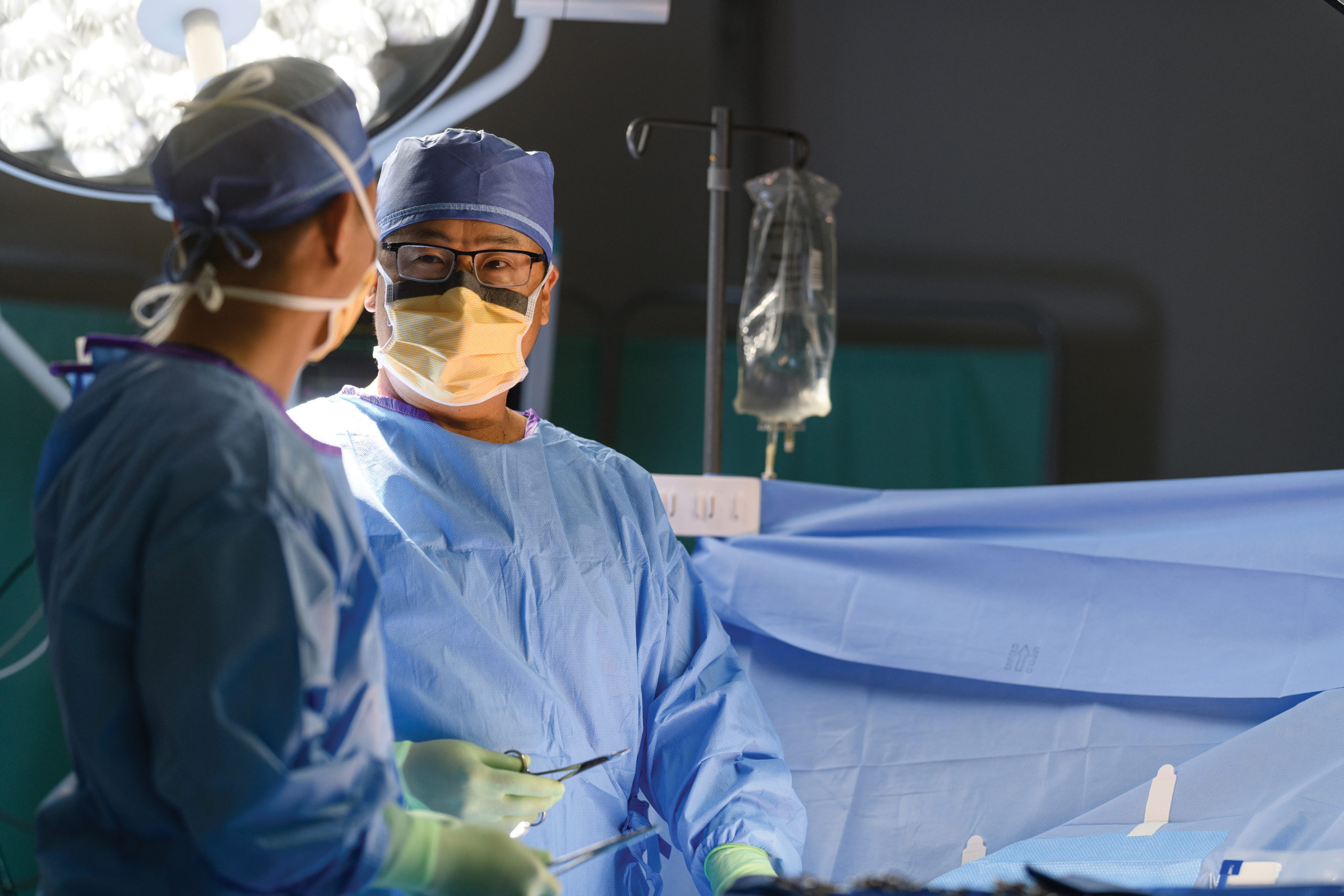 Pioneering immunotherapy
University of Louisville Hospital was an early adopter in the immunotherapy approach to cancer. Back in 2006, they began testing drugs that could activate a cancer patient's own immune system against their tumors. Because melanoma mutations are the cancer most easily recognized by the immune system, melanoma patients were the first tested.
The results went beyond expectations. Instead of just passing the benchmark of shrinking tumors like chemotherapy does, the approach activated the immune system and prevented tumors from growing, spreading and feeding on other parts of the body.
Continued clinical trials and research led to FDA approval in 2011, and the race was on to move away from melanoma and begin testing on other cancers.
"We tested the same approach in the most common type of cancer that caused the highest rate of deaths in the country—lung cancer—and sure enough it worked," said Dr. Jason Chesney, director and chief administrative officer of the Brown Cancer Center.
"What the immunotherapy approach has shown us is that many types of cancer can in fact become a chronic illness. Not a terminal illness, but a chronic illness like diabetes or high blood pressure that can be managed over years and decades."
The immunotherapy approach has now been approved for over 20 different types of cancer.
"Our goal is to drop the death rate in lung cancer by about 30% in the next five years," said Chesney. "It's not a random number. We know that since 1990, the death rate has dropped by about 30% due to prevention programs, new technologies and more aggressive education that reduced smoking, drinking, sun exposure, etc. With the tools we have today, we believe it's not going to take three decades to reduce the death rate another 30%, but only five years. That's about 200,000 lives saved per year. That's what we come to work to do every day at the Brown Cancer Center."
Cleveland Clinic association opens pathways
When faced with challenging cases, doctors at CHI Saint Joseph Cancer Care in Lexington are bolstered by their affiliation with Cleveland Clinic Cancer Center.
This high-quality care is at hand not only for patients at Saint Joseph Hospital and Saint Joseph East in Lexington but was also recently expanded to patients treated at Flaget Memorial in Bardstown as well as Saint Joseph Cancer Centers in London and Mount Sterling.
The association with Cleveland Clinic provides clinical treatment pathways to ensure all patients receive up-to-date, evidence-based treatments. In addition, CHI Institute for Research and Innovation has over 100 open clinical trials for cancer patients, allowing cutting-edge treatments to be delivered with the convenience of community cancer care.
"For me, the most exciting part of oncology is how much more personalized it gets every year," said Dr. Jessica Croley, hematologist and medical oncologist at Saint Joseph Hospital in Lexington. "When I came out of fellowship only nine years ago, the standard for non-small-cell lung cancer was one chemotherapy—carboplatin-taxol—for almost every patient.
"The Cancer Center has not previously been really involved in screening for cancer, but we're really trying to move ourselves into helping our primary care doctors make sure that patients are getting colonoscopies and low-dose lung cancer screen tests and mammography," Croley said.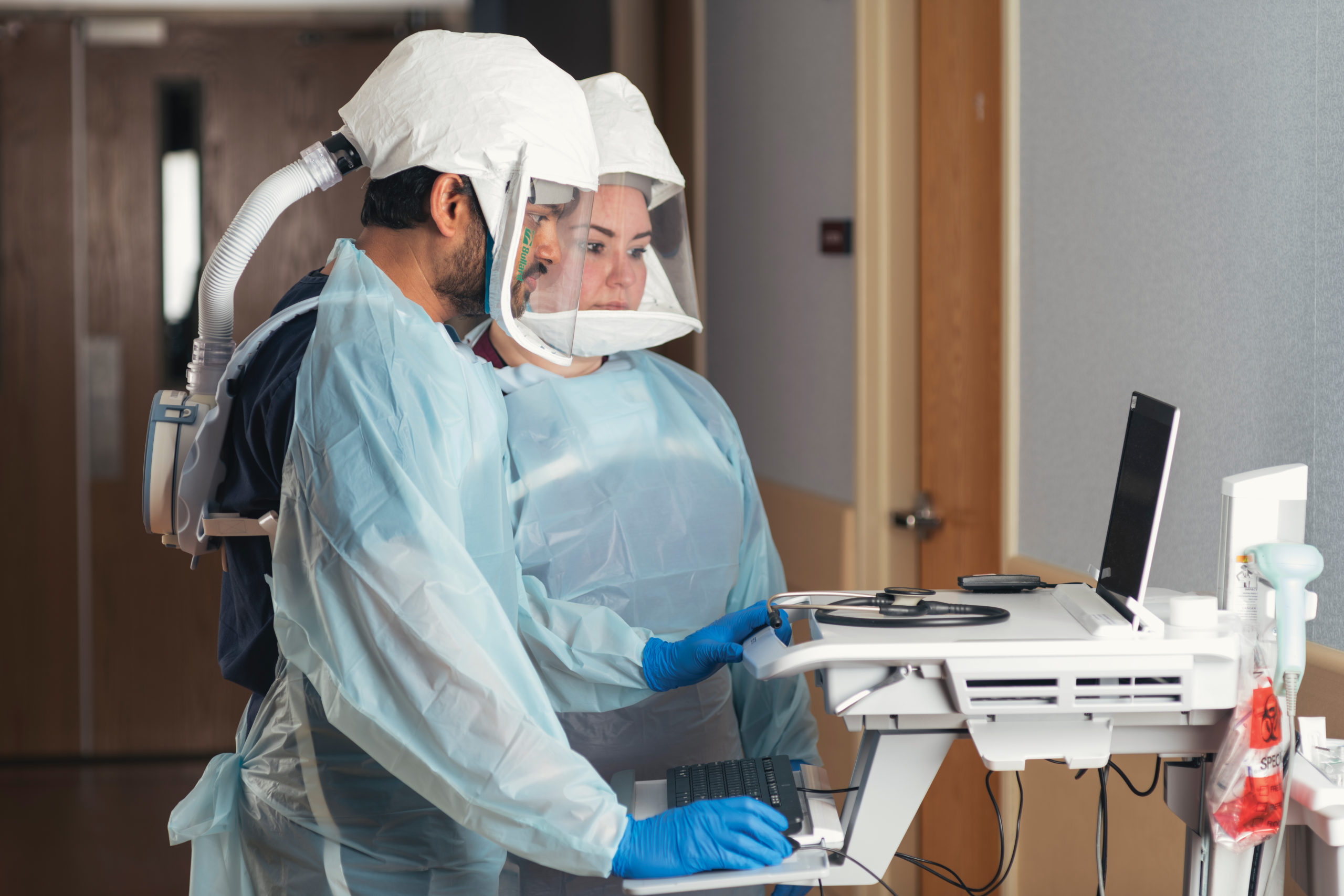 Sharing resources
One unique partnership that launched in June 2019 is UK Markey Cancer Center at Lexington Clinic, which at midyear completed moves into new oncology centers in both Lexington and Richmond.
"It gives you the best of both worlds," said Dr. Rachel Harper, head of section for medical oncology for UK Markey Cancer Center at Lexington Clinic.
The relationship offers patients access to cutting-edge academic research and a greater range of clinical trials but with the less complicated access of a community cancer center, Harper said. And it expands physicians' access to information, professional friendships and collaboration opportunities.
"I'm never one to shy away from calling someone who knows something I don't know," Harper said.
The relationship has helped UK get 5,000-plus patients into a trial with the Oncology Research Information Exchange Network (ORIEN), a national alliance of cancer centers, she said.
Health care professionals at The Medical Center of Bowling Green are also benefitting from their affiliation with the UK Markey Cancer Center.
"We share many patients with the physicians at the Markey Cancer Center," said Dr. Diego Cabrera, hematology/oncology specialist at The Medical Center of Bowling Green. "We also share a lot of educational information that keeps us updated."
As he works toward his personal goal of improving cancer outcomes in the state, Cabrera sees a need for more standardization of care.
"Cancer care in this part of the state is very segmented," Cabrera said. "When you look at our National Comprehensive Cancer Network guidelines, we know that patients should be treated in a multidisciplinary fashion. So, it's not only the oncologist involved in cancer care, but also radiation oncologists, surgeons, radiologists, pathologists, dieticians, etc. With many cooks in the kitchen at the same time for the same patient, our outcomes are better. We do that mainly through our affiliation with UK's tumor board."
Like other medical professionals, Cabrera says COVID-19 has resulted in an increase in telemedicine.
"The reality is some people don't have enough money for gas," Cabrera said. "Telemedicine takes away some of the burden of coming into the clinic. The younger folks are more open to do it; some people would talk to us on their break time or lunch break. Some of the older folks that were particularly concerned about being exposed to COVID also appreciated that."
Lung screening with LDCT
While the Lake Cumberland Cancer Treatment Center treats patients with most types of cancer—including breast, colorectal, cervical and lung—they have spent a concerted effort in 2021 educating the public on the potentially life-saving low-dose lung CT (LDCT) scan screening.
"When utilized, LDCT can reduce the number of late-stage (stage 3 and 4) detected lung cancers," said Nathan Bennett, senior director of imaging services at Lake Cumberland Regional Hospital. "It works much like an x-ray exam to produce pictures of a patient's chest and lungs."
This high-quality lung screening detects lung abnormalities but with 90% less ionizing radiation than a conventional CT scan. If patients are at high risk of lung cancer but no signs or symptoms, a LDCT screening can help catch potentially cancerous spots at their earliest and most treatable stage.
"We strive to treat the whole patient, not just their cancer," Bennett said. "We offer supportive care that heals more than just a body, as well as long-term survivorship plans to help patients live full, healthy lives after treatment ends.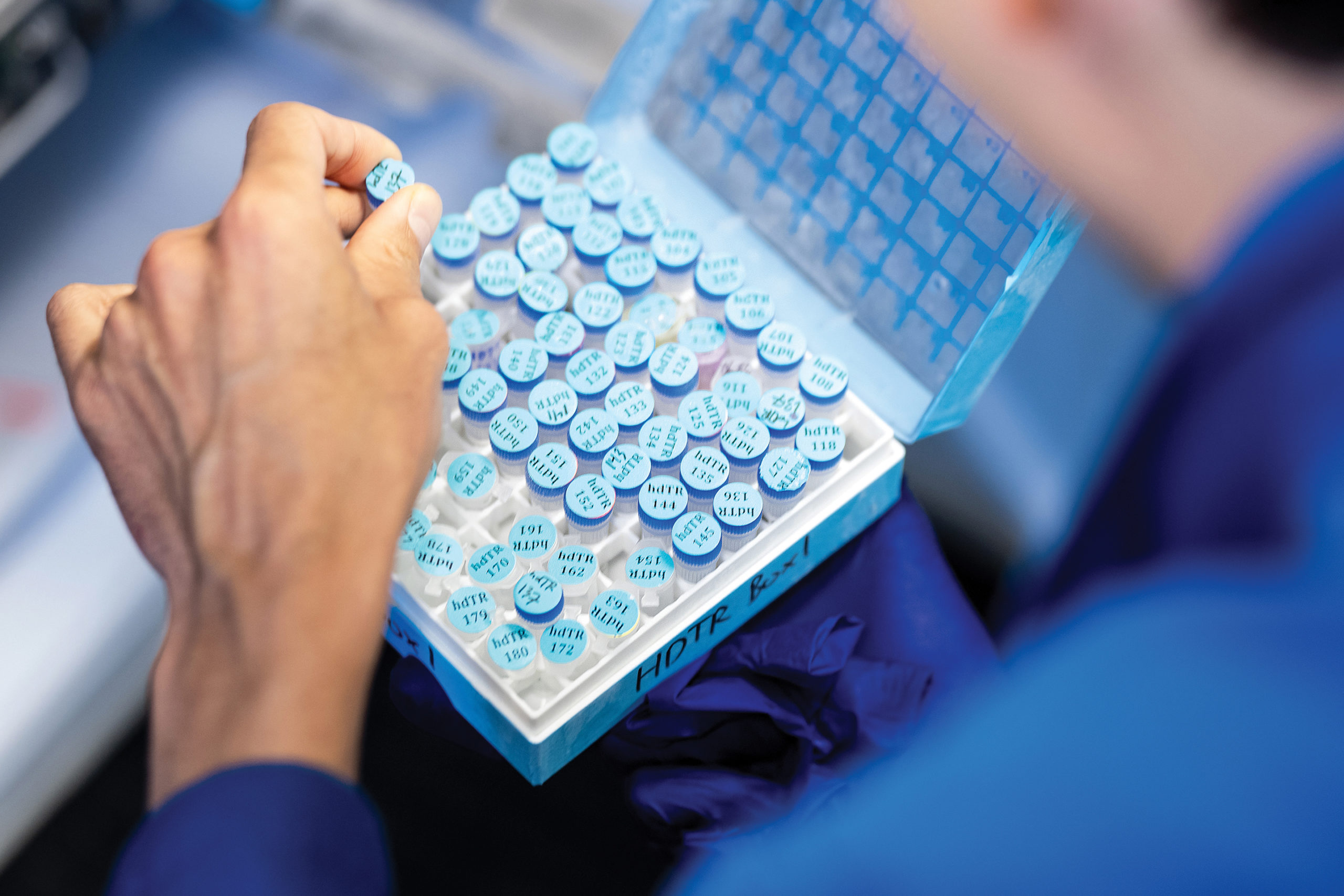 Eastern Kentucky blues
The burden of cancer death is particularly heavy in Appalachian outposts like the Pikeville Medical Center, according to Chief Operating Officer Kandi Justice.
"In Eastern Kentucky, we face many challenges that are particularly devastating," Justice said. "The high incidence of tobacco use continues to play a role in the increased numbers of lung cancer. Many patients don't have the access and resources they need to utilize early prevention and screening strategies. This leads to patients being diagnosed at later stages in disease, resulting in less favorable outcomes."
"Our service area is also highly susceptible to colorectal cancer and Lynch syndrome, an inherited trait that predisposes carriers to significantly higher risks of colon cancer when compared to the general population," Justice said.
For those reasons, Pikeville Medical Center is dedicated to providing the latest technology in both screening and treatment options, including LDCT.
In the fight against breast cancer, Pikeville Medical Center offers state-of-the-art 3-D mammography, a process for baseline screenings available in fewer than half the hospitals in the United States. They also offer automated breast ultrasound that improves cancer detection by 35% in females with dense breast tissue.
Jeff McDanald is a correspondent for The Lane Report. He can be reached at [email protected].
Click here for more Kentucky business news.