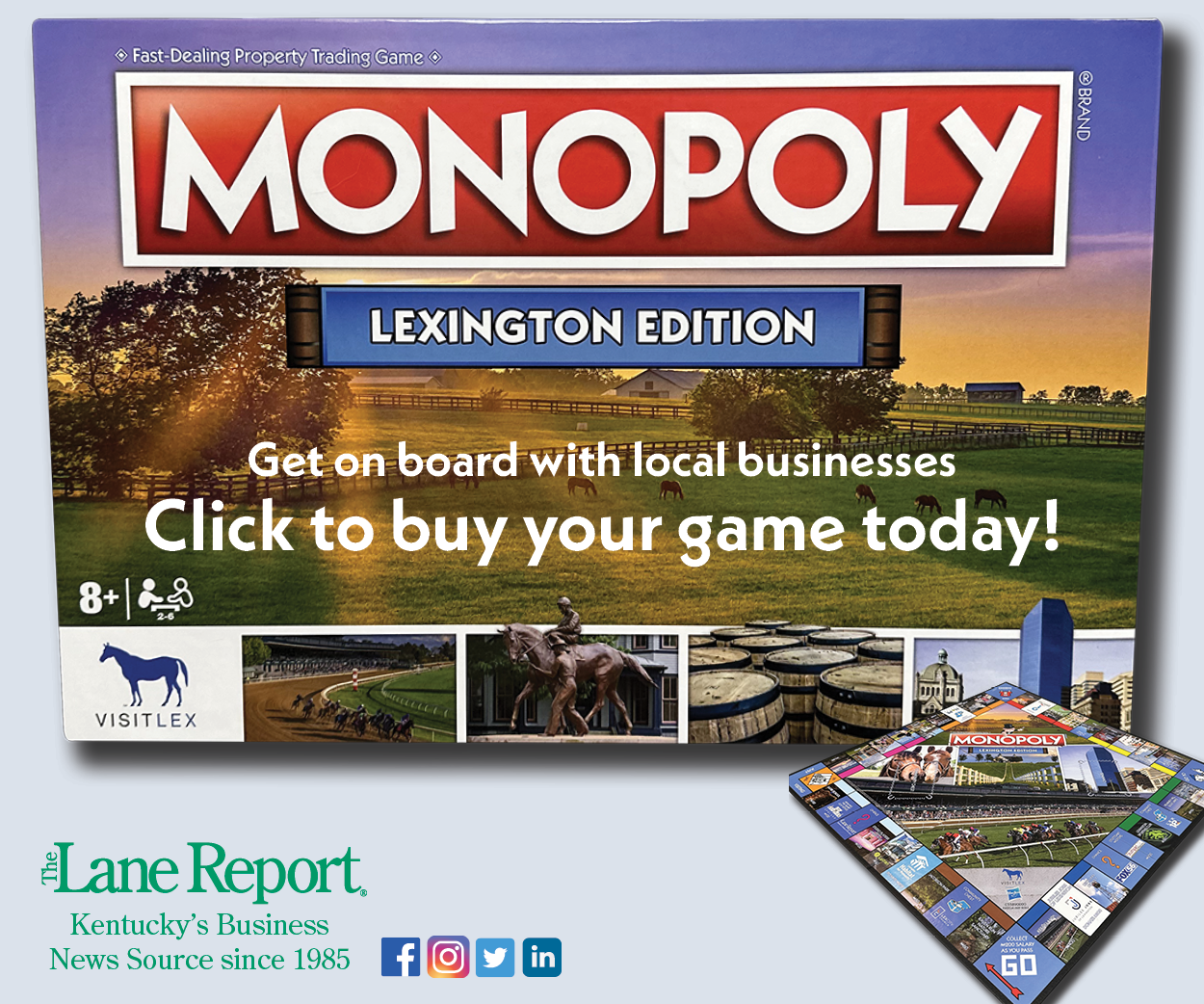 MONOPOLY Lexington Edition, a special version of the world's most popular board game, hits the market Wednesday, July 26, and it makes many of Lexington-Fayette County's top businesses, Non-profits and landmarks part of the fun.
The Lane Report, an iconic Kentucky institution since 1985, occupies one of the most intriguing and helpful spaces on the board! To find out who the other 35 colorful community members are in the fast-dealing property trading game, you will need to buy a copy of this beautiful classically boxed set.
MONOPOLY Lexington Edition replaces the perennial board game's Atlantic City squares (from Boardwalk to Park Place) with Lexington cultural sites, historic landmarks, charitable organizations, and businesses. It also features customized Community Chest and Chance playing cards to ensure the board is a historic and enduring tribute to one of the most popular destinations in the central U.S.
We, of course, have them for sale in our offices at 465 E. High St., Suite 124, or you can place your order here now. Maybe you will get to be the Racecar!