CADIZ, Ky. — Load Covering Solutions Ltd., a producer, and distributor of tarp systems for commercial trucks and trailers, plans to construct a $2 million plant in Trigg County and create up to 30 quality jobs for Kentuckians across the coming years.
Amid rising U.S. demand for the Canada-based company's products, LCS leaders plan to build a 12,000-square-foot manufacturing and installation shop in Interstate 24 Business Park.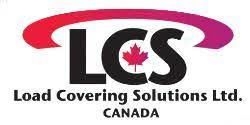 Operations at the shop will include production, assembly, service, and repair of its retractable tarpaulin systems. It also will provide related accessories such as lumber, steel, general flat tarps, and general cargo control-related equipment. Customers in the transportation industry use LCS' products to quickly cover and uncover their cargo.
The new facility also will house sales and marketing personnel. Company leaders anticipate beginning construction this fall and beginning operations by late summer 2022.
With LCS anticipating continued growth, the company chose the Cadiz location in part because of the capability to expand at the facility in the future. Kentucky appealed to LCS because of the state's proximity to the Interstate Highway 24 corridor and access to the Midwest and Mid-South markets linking Illinois, Indiana, Missouri, Kentucky, Tennessee, Alabama, Georgia, and surrounding states.
Kentucky's incentive programs also played a deciding factor in choosing the commonwealth over other states competing for the project.
Established in 1979 in Ontario, Canada, LCS produces a range of highly specialized covers for its customers, which include the U.S. Army, Air Force, and Navy, government contractors such as Lockheed Martin, Northrup Grumman, leaders in aviation and space exploration companies, as well as a wide range of fleets, owner/operators, trailer manufacturers, and their dealer networks, and general commercial businesses.
LCS features several unique models of covering systems for open deck trailers that provide a safe, efficient, low-effort way for operators to cover and uncover loads in minutes. These systems are custom made to fit flatbeds, drop decks, truck bodies, B-trains, and a wide range of utility trailers including deck overs, fender trailers, and hotshot goosenecks. Additionally, the company manufactures flat and fitted tarps for a variety of other purposes and trailer types.
The company's U.S. subsidiary, Load Covering Solutions Inc., USA, is based in Buffalo, New York.
To encourage investment and job growth in the community, the Kentucky Economic Development Finance Authority (KEDFA) in August preliminarily approved a 15-year incentive agreement with the company under the Kentucky Business Investment program. The performance-based agreement can provide up to $600,000 in tax incentives based on the company's eligible investment of $1.67 million and annual targets of:
Creation and maintenance of 30 Kentucky-resident, full-time jobs across 15 years; and
Paying an average hourly wage of $26 including benefits across those jobs.
By meeting its annual targets over the agreement term, the company can be eligible to keep a portion of the new tax revenue it generates. The company may claim eligible incentives against its income tax liability and/or wage assessments.
In addition, Load Covering Solutions can receive resources from the Kentucky Skills Network. Through the Kentucky Skills Network, companies can receive no-cost recruitment and job placement services, reduced-cost customized training, and job training incentives.
For more information on Load Covering Solutions Inc., visit loadcovering.com.
Click here for more Kentucky business news.