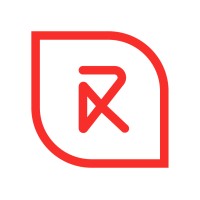 LOUISVILLE, Ky. — Render Capital, a $15 million regional fund that is focused on providing early-stage risk capital for entrepreneurs in Louisville and Southern Indiana, has named eight winners for its 2021 Render Competition, that have each received a $100,000 investment award to help fund and grow their startups.
"We are thrilled to announce the 2021 Render Competition winners," said Marigrace Ragsdale, Senior Associate at Render Capital. "On behalf of the entire Render Capital team, we want to thank all 302 startup applicants from 27 countries that applied, as well as our generous sponsors and our expert judges. We cannot wait to see how these funds will benefit the eight startups and to watch our local entrepreneurial scene continue to flourish as a result of the great work they will be doing here."
The eight winners were awarded an investment of $100,000 on Thursday, Sept. 23, during the Render Competition Pitch Event at Lynn Family Stadium. While five winners were local to Louisville, the remaining three winners will now relocate their headquarters to the area.
The eight Render Competition winners are DiningTek, Innovative Therapeutix, Inc., Legal Gantt, Moolathon, Repaytient, Symba, Veeper, and Xena Intelligence.
The competition makes funding more accessible to local early-stage startups in the Greater Louisville region, while also helping attract new entrepreneurs to the area. The winners were selected by a group of expert judges: Allie Burns (CEO, Village Capital), Vik Chadha (CEO, Scalable Ventures and General Partner, Unbridled Ventures), Kellie Kuzmuk (Growth Lead Product Manager, Rise Science), Jacob Schpok (Vice President of Entrepreneurial Services, Elevate Ventures) and Patrick Henshaw (Managing Director, Render Capital).
To learn more about the Render Competition and its winners, visit https://buff.ly/2VAvqDu.
Click here for more Kentucky business news.