SOMERSET, Ky. — Horse Soldier Bourbon expects to create more than 50 jobs with a new $200 million tourism development project that will bring bourbon and tourism dollars to Pulaski County.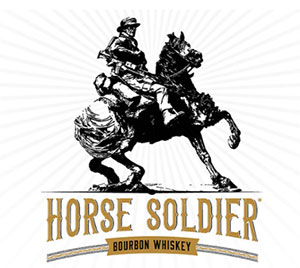 Horse Soldier Bourbon is an award-winning, ultra-premium bourbon brand founded by retired members of the U.S. Special Forces – the first to enter Afghanistan, on horseback, following the terrorist attacks of Sept. 11, 2001. The hand-selected detachment of Green Berets later became known as the "Horse Soldiers," and their story was told in the 2018 action drama film "12 Strong."
Never satisfied, the Horse Soldiers committed themselves to a new mission in 2014 to make history again, this time by creating a world-leading, ultra-premium bourbon brand.
Since then, Horse Soldier Bourbon has been expanding its brand state-by-state, all while developing a long-term investment plan to build a world-class distillery experience in Somerset-Pulaski County. The Horse Soldier team was training on the Cumberland River on Sept. 11, 2001, when the call came to defend our nation in its darkest hour. Now 20 years later, they are coming home.
"Horse Soldier Bourbon is excited to start this new phase of work with the local community in Somerset and Pulaski County. We understand both the importance of building a good team and the value of finding a place to call home," said Horse Soldier Bourbon CEO John Koko. "From the mountains of Afghanistan to the rolling hills of Kentucky, there's one thing we've seen time and time again: You're only as good as the company you keep."
Horse Soldier Bourbon is currently distilled in Columbus, Ohio. The company will transfer its operations to the new distillery campus in Somerset once the project is completed. The distillery will compliment Lake Cumberland as a premier, off-the-water attraction in Somerset, adding to the area's thriving tourism industry that welcomes nearly 5 million visitors annually.
Horse Soldier Farms will be the first Southeastern Kentucky distillery experience and serve as a southern gateway to Kentucky's legendary Bourbon Trail. The Somerset-Pulaski County distillery project will consist of a 27,585-s.f. distillery visitor center; 4,600-s.f. activity center; 5,000 person-capacity amphitheater; 500 person-capacity outdoor event space; an adventure center; 3,200-s.f. wedding chapel; 60-key luxury lodge and 20 cabins; and a retail village.
Upon the recommendation of the Tourism, Arts and Heritage Cabinet, Horse Soldier Farms LLC received approval from the Kentucky Tourism Development Finance Authority for incentives totaling over $29.9 million for the new distillery project. Through the Tourism Development Act, eligible Kentucky businesses can receive an annual reimbursement for taxes paid on qualifying tourism development projects.
On Oct. 19, Horse Soldier Bourbon will host a private groundbreaking ceremony in Somerset to mark the 20th anniversary of the team's insertion into Afghanistan.
For more information on Horse Soldier Bourbon, visit horsesoldierbourbon.com.
Click here for more Bourbon Flight news.