By Dr. Kara Davies
Principal of Clark County Preschool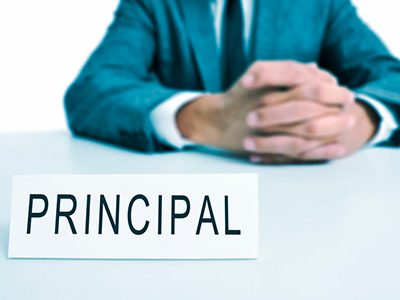 As a school principal, I've spent a lot of time thinking about what makes a strong, effective leader. And over the past year and a half, I've come to realize and appreciate more than ever that resilience is an essential quality of the very best leaders, especially when navigating the challenging and unpredictable.
Even before the pandemic, I began to recognize the importance of resilience in leadership through my training with the Kentucky Chamber Foundation's Leadership Institute for School Principals. But I certainly could not have anticipated what was to come as COVID-19 began just as I was finishing my year in the program.
Now, as my colleagues and I continue to figure out this "new normal," the lessons I learned from participating in the Kentucky Chamber Foundation's Leadership Institute for School Principals have never been more relevant—and if you're a leader at any level, I'm confident they'll help you, as well.
Lesson #1: Principals are leaders who must set the tone. The COVID pandemic brought uncertainty and anxiety, not just for our students, but for their families and our teachers and staff. The actions we take and the things we say have a ripple effect. By leading with confidence and understanding, we can bring some degree of stability and predictability to those around us.
Lesson #2: Sometimes things just don't go according to plan, so flexibility is a must. Good leaders must be willing and able to adapt in these types of scenarios—something those of us in education have experienced quite a bit over the past year and a half.
Lesson #3: Self-awareness is always important, but even more so during tough times. Dr. Steve Swavely with the Truist Leadership Institute—the Chamber Foundation's partner in delivering leadership training to principals—frames self-awareness as the foundation for all other levels of awareness. In his own words, "it takes a great leader with great self-awareness and great interpersonal awareness to be able to bring that team together into a collaborative effort and get everybody rowing in the same direction."
Lesson #4: Communication is key, especially since we're living in age when people can access and distribute information with a single click or tap. And communication isn't just about talking and sharing information, although that's certainly a big part of it. It's about listening and asking to better understand.
Lesson #5: Support and connection have never been more important. Participating in the Leadership Institute gave me the opportunity to engage and connect with my peers from across the Commonwealth—something that school principals don't always get the chance to do amid our daily responsibilities and obligations. Over the last 18 months, the support I've received from other leaders in education has been an invaluable source of motivation and strength to continue down this path, even when facing unprecedented challenges.
October is National Principals Month, so there has never been a better time for my fellow principals and I to recognize and give thanks for the tremendous support we've received from our communities. My peers and I have chosen careers in education because we want to serve and support the children and families in our communities. We care deeply about our students, teachers and staff—and we're excited about developing the next generation of leaders.
There's a strong link between our schools and our local businesses, our workforce and economy. The students who sit in our classrooms today will one day be running companies, writing public policy and driving new innovations that change the way we do things on a daily basis. Perhaps they'll even be educators or administrators themselves!
One of the best things we can do for them is model outstanding leadership from a young age – and for school principals and my colleagues in education, that means being outstanding leaders ourselves. Through the Leadership Institute for School Principals, the Kentucky Chamber Foundation has equipped me with the tools and knowledge I need to do just that. I recommend the program to principals across the state and believe in its power to transform the way we lead in education and to ensure a strong workforce for our community in the years ahead.
Click here for more Kentucky business news.