LOUISVILLE, Ky. — Kentucky Science Center has received a major grant from the National Endowment for the Humanities. The grant, totaling $200,000 was awarded as part of the American Rescue Plan to organizations working in the humanities that have been adversely affected by the coronavirus pandemic. The center was one of 292 organizations chosen out of 937 eligible applications.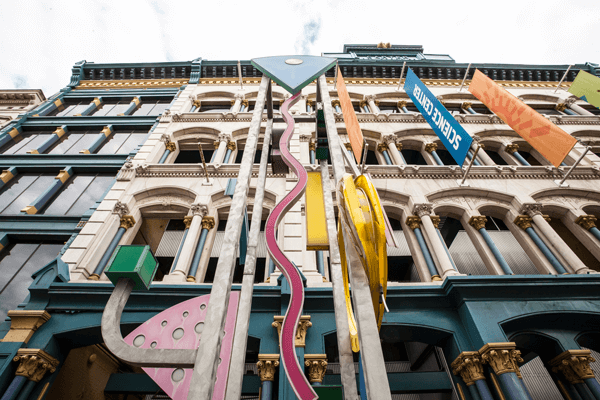 Kentucky Science Center will use the funds to support the development of our new permanent 3rd-floor health and humanity experience, entitled Uniquely Human. Encompassing three separate themes – "Thinking", "Feeling" and "Identity" – Uniquely Human will provide a keen focus on the connection between body and mind and the ways experience and attitudes influence behaviors while encouraging the development of a broader and more inclusive view of humanity.
Currently, guests can interact with a prototype version of the exhibition during their visit. The final version of Uniquely Human is scheduled to open to the public in late 2022.
To assist with the design process for the next phase of Uniquely Human, The center has hired The Roto Group, an Ohio-based firm specializing in experience design and planning for museums and attractions. Kentucky Science Center had previously partnered with The Roto Group for the development of their One World by Air Cargo exhibition.
"We are so honored to have been chosen by the National Endowment for the Humanities for this grant and are excited by the opportunity to move this crucial project forward," says Kentucky Science Center Chief Executive Officer Mike Norman. "Humanity is what connects us all, and Uniquely Human challenges and encourages deeper levels of self-awareness, perspective, and empathy. It offers an invitation that we all need at this moment – to live our healthiest lives by seeing ourselves and one another in a new light."
Kentucky Science Center is open to the public seven days a week from 9:30 AM to 5:00 PM, and our 50,000 square feet of space allows families plenty of opportunities to explore and Do Science safely. To protect our youngest guests, many of whom are not yet eligible for the vaccine, Kentucky Science Center requires masking for everyone ages 2 and over.
Click here for more Kentucky business news.