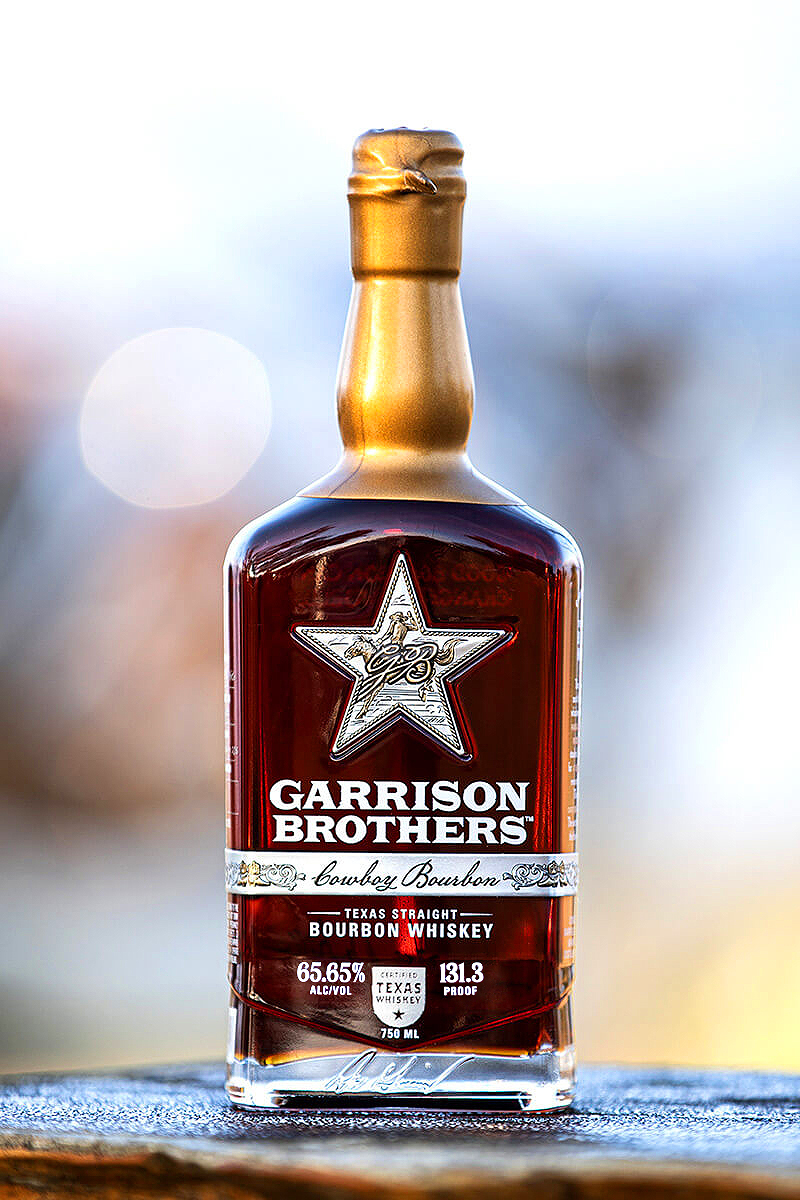 Every now and then, Garrison Brothers releases one of the most highly-coveted bourbon whiskies in America: Cowboy Bourbon. This was the American Whiskey of the Year in Jim Murray's 2014 & 2017 Whisky Bibles. It's the ultimate ambrosia.
A total of 5,440 bottles of Cowboy Bourbon will be distributed come mid-October to liquor stores, bars, and restaurants, as well as military bases across the 42 states where Garrison Brothers are sold.
Each bottle comes packaged in a custom-built solid wood gift box lined with a satin pillow and weighty medallion emblazoned with the release year around the bottle's neck.
Unlike the Small Batch, Cowboy Bourbon comes from Dan and Donnis' favorite barrels. They're set aside for a couple of years for further maturation and the liquid is bottled at cask-strength, uncut and unfiltered.
It takes a special barrel to create a bourbon nectar sweet enough to be enjoyed at such a high proof. The potency normally overpowers the flavor. This ain't the case with Cowboy Bourbon – it's so sweet, the flavor overpowers its proof. And you can thank the Texas heat for that.
But as delicious as it all sounds, make sure you proceed with caution; barrel-proof bourbon is not for everyone. It should always be savored in moderation. For something strong enough to run a car engine, the finish is incredibly smooth.
While surprising, maybe it ought not to be, as that restraint makes it ideal for summertime drinking. This stuff was heat-forged in Texas, after all.
TASTING NOTES:
Aromas of sweet pipe tobacco.
Fresh-baked banana nut bread.
Floral opening notes of wildflower honey and sparkling plum soda.
Warm raspberry chocolate pie drizzled with whipped ganache.
Chocolate-covered Luxardo cherries paired with fine Armagnac for a dessert finish.
Click here for more Bourbon Flight news.
$3 million in spent grain is donated back to farmers to feed livestock