In March 2021, the only men's basketball team from Kentucky making it to the NCAA tournament was Morehead State University. The Eagles won the Ohio Valley Conference to earn a bid to the tournament but lost to third-seeded West Virginia in the first round. The MSU women's volleyball team also won the OVC to advance to the NCAA the following month and won its first round.
MSU is also scoring big in other areas aside from sports: Two other Morehead State programs garnering national attention are the Space Science Center and the Craft Academy for Excellence in Science and Mathematics.
Located in Rowan County in the northeast section of the state, two hours due east of Louisville on I-64, Morehead, Ky., has a population of 7,500. MSU was founded in 1887 as Morehead Normal School, a term used at the time for educating students to be teachers. An early history book about the university referred to it as "a light unto the mountains."
Jay Morgan, president of the university since 2017, is expanding that philosophy to be "a light unto the mountains and beyond."
The university's 22-county primary service area reaches from Mason to Boyd counties to the north and Pike and Letcher counties to the south.
"Morehead State University serves probably one of the most difficult, economically challenged regions on this side of America," Morgan said.
As a result, maintaining "extreme affordability" is one of Morgan's primary goals for the university. While other higher-ed institutions are raising tuition and fees, MSU has been freezing tuition and housing rates. Tuition currently stands at $4,541 a semester, with housing and meal tickets bringing the total cost for a semester to $8,791.
"Affordability for our region is one of our biggest goals going forward," Morgan said.
MSU offers over 100 undergraduate academic degrees and more than 60 different types of graduate programs and subspecialties. In-demand curricula at the school includes accounting, business, education, engineering, nursing, physical therapy and veterinary medicine, among others. In the past two years, Morehead State has implemented two new engineering degrees: integrated systems engineering and space systems engineering.
"We're producing nurses, teachers, accountants, engineers (and others) for this region," Morgan said. "Students want to stay in the region."
Student enrollment for the 2021-22 school year at Morehead State is right around 9,000, almost a third of whom live in residence halls. The rest live in the community or study online and attend in-person classes once a week.
The Craft Academy for Excellence in Science and Mathematics is a residential program for high school juniors and seniors that was launched in 2015. Funded by donations totaling $7.5 million from Kentucky philanthropists Joe Craft and Kelly Craft and a $2.3 million annual appropriation from the state legislature, the dual-credit academy is certified as an elite STEM (science, technology, engineering and math) program by Tempe, Ariz.-based Cognia.
At the start of their junior year in high school, successful applicants move to the Morehead State campus.
"When they graduate, they're 18 years old and have finished their high-school diploma and their first two years of college, all while living here on campus," Morgan said.
This year, the Craft Academy class of 2023 has 148 high school students living and learning on campus, attending the same English and chemistry classes as the college students.
One of the dual-credit instructors at MSU, Willie Carver Jr., was named the 2022 Kentucky Teacher of the Year by the Kentucky Department of Education. Carver also teaches French and English at Montgomery County High School and is an MSU alum.
Morgan refers to Craft Academy as a blue-chip program for the university. "Here's a small regional school in northeast Kentucky, and one of the highest performing high schools in the nation."
Shooting for the moon
NASA space shuttles have something to do with the growing interest in engineering at MSU, which is a NASA "space grant" university.
The school's Ronald G. Eaglin Space Science Center operates out of the Department of Physics, Earth Science and Space Systems Engineering and has had ties with NASA for over a decade. A 21-meter dish antenna has been operational on campus since 2006 for conducting radio astronomy research.
The antenna also communicates with NASA's CubeSats, cube satellites or nanosatellites, that are around four inches square and weigh three pounds. It comes to life and makes a quick sweep across the sky when one of the CubeSats—built by Morehead students for a variety of global clients—makes a near orbital pass.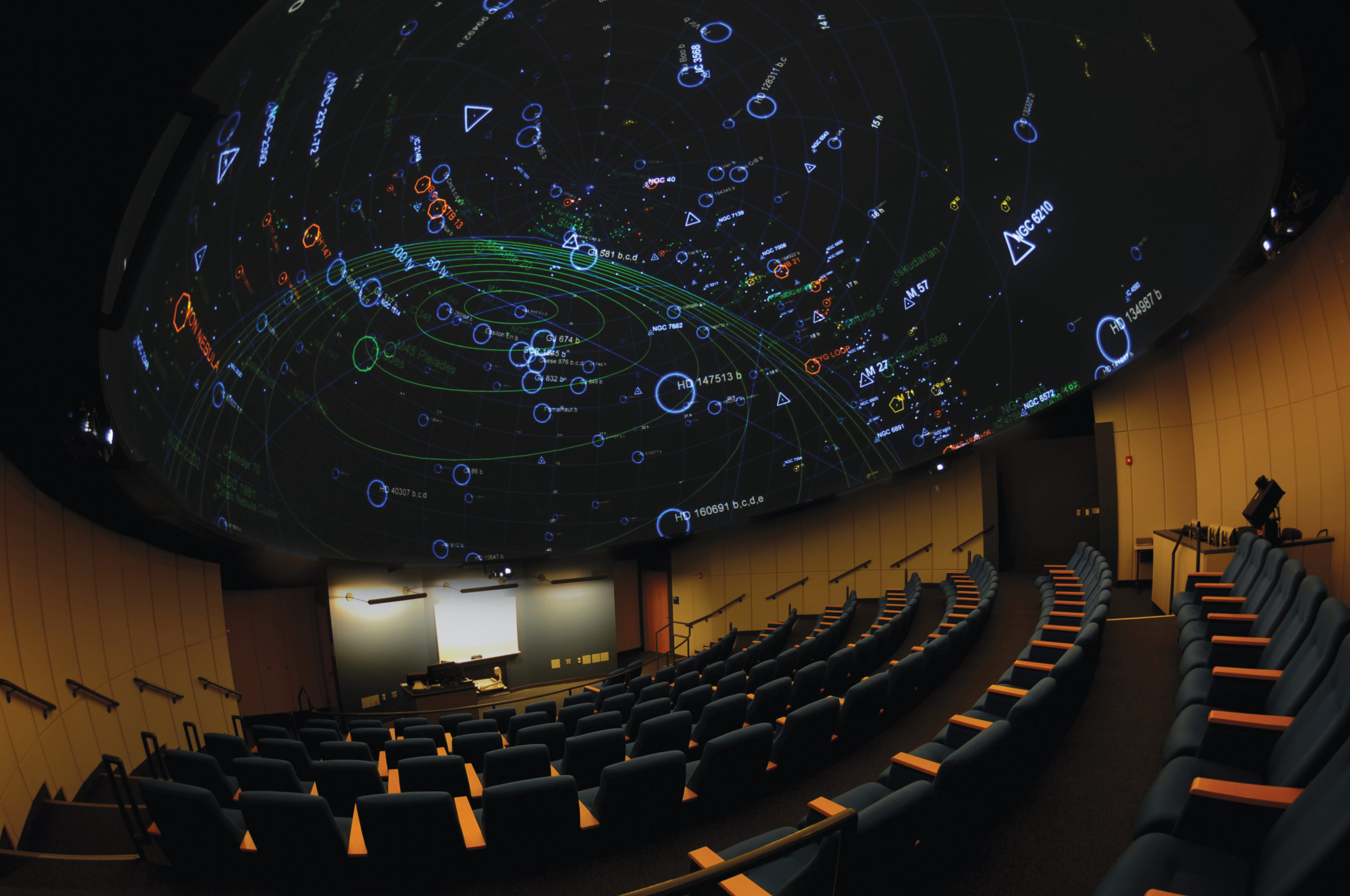 Since 2015, MSU faculty and students have been working with NASA scientists and engineers to build "Lunar IceCube," the name given to a special six-unit CubeSat to fly as auxiliary payloads on moon missions. They finished it this year.
This past summer, MSU representatives delivered the Lunar IceCube to Kennedy Space Center in Florida. NASA will launch the Lunar IceCube on the maiden voyage of the SLS rocket, Space Launch System, scheduled for December.
Is there water on the moon to sustain human life? Is there ice? Morehead students will be the first to know. The hilltop behind campus has a second smaller antenna that measures 12 meters. It will be fully operational by late 2022 as a telemetry, tracking and command system.
"To see faculty, staff and students on our campus working on a lunar satellite is just phenomenal," Morgan said. "To think that Kentucky, and our area of the world, can do that type of work on that type of international level is pretty powerful. You just don't find that every day in Kentucky, particularly here in east Kentucky."
The university has relationships with NASA and its Jet Propulsion Laboratory, a number of defense contractors and global Rajant Corp. Rajant recently announced a $2 million investment in a new facility at its Morehead location that will create 100 additional jobs, some of whom will be MSU grads joining the alumni who already work there. With these collaborative projects, the faculty, staff and students at the Space Science Center are building or designing satellites and space-oriented equipment, or helping outside organizations operate it.
Growing the region's agriculture sector
AppHarvest is another cutting-edge tech business located in Morehead, where it has built its flagship 60-acre greenhouse facility and works well with the university. The vertical farming company grows non-GMO, chemical- and pesticide-free crops using only recycled rainwater, reducing water usage by 90% while producing a greater yield of food. The high-tech agricultural company has also built sustainable indoor farms across the region near Richmond, Berea and Somerset.
"AppHarvest is a phenomenal inclusion into our city," Morgan said. "It is great to work with them and see that industry move forward."
In planning curricula for the future needs of business and industry, Morgan is also cognizant of being nimble with the campus of the future.
"This sounds scary to some people, but we've torn down six or eight buildings in the last four years," he said. The razed buildings had been dilapidated and unoccupied for the most part. One was turned into a parking lot, but the others became greenspace. He knows there will always be a need for nice lecture halls, art studios, chemistry labs and residence halls. "I just don't think there will be a need for as many," he said.
"We're really trying to position our campus to be that campus of the future. We may even get rid of another building or two," he said. "I don't want to give the impression we're tearing everything down; we're not. We're just trying to focus on a nice core. If it's an older historical building, we're going to fix it up and keep it. But if it's an old office building and the windows are yellowed, it's probably going to go by the wayside."
Now hybrid learning, online and on campus, is driving education everywhere, Morgan is looking at Morehead's campus infrastructure in terms of scrutinizing expenditures, keeping costs down and saving money for the benefit of students, putting money into programs for them.
While Zoom is new, online learning isn't. It has been in place since 1997, when MSU used email and the learning management system called Blackboard. By the early 2000s, distance learning had really gained ground.
"We saw another ramp-up in 2011, 2012 all across Kentucky," Morgan said. "Here we are in 2020, 2021 and probably 2022, seeing that next big jump in the way education modalities are provided on campus. In another decade there will be probably be something else to drive a big change as well."
Raising scholarship dollars is a top priority for Morgan, to maintain affordability for students to come to Morehead State University."Our fundraising focus since I've been here is 100% on raising money for scholarships," he said.
For the past 134 years, Morehead State has been doing great work in a tough economic area of Appalachia. "There's some good work going on in Eastern Kentucky and a lot of good academic programs and partnerships," Morgan said. "There is a glass half-full perspective on trying to make things in a pretty tough region much better."
Click here for more Kentucky business news.