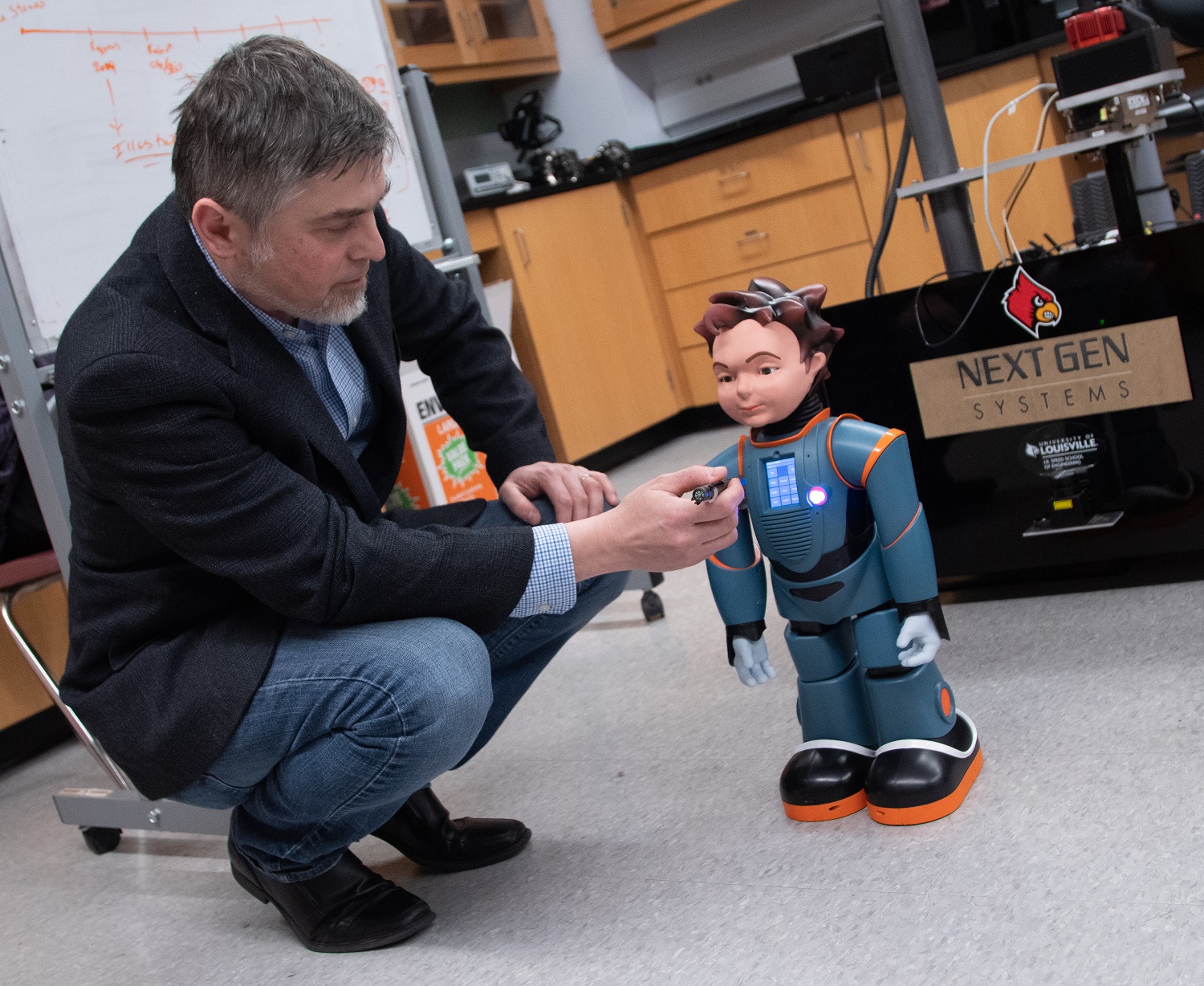 LOUISVILLE, Ky. — The Louisville Automation and Robotics Research Institute (LARRI) has opened a 10,000-square-foot space dedicated to research, education, and collaboration in automation and robotics on the University of Louisville campus.
Launched in 2020, LARRI is the only robotics research center in Kentucky. The institute is a collaboration of researchers and students working to provide solutions for manufacturing, health care, and logistics challenges.
"LARRI is moving from a virtual institute to a physical institute facility," said Dan Popa, director of LARRI and professor of electrical and computer engineering in UofL's J.B. Speed School of Engineering. "This facility will provide space for collaborative ventures among students, faculty and community and industry partners and will help our faculty take advantage of nationally competitive funding opportunities and new cross-disciplinary educational programs."
LARRI's 12 dedicated faculty members, postdoctoral staff, affiliated faculty, and more than 50 student researchers are investigating human-robot interaction, automation, and robotics for industry, networked robots, and autonomous vehicles, planning, and control for mechatronic systems and other areas.
Several key research projects at LARRI focus on health care, including interactive robots to help individuals on the autism spectrum, a specialized chair to improve function in children with spinal cord injuries, and an automated nursing assistant.
The new space, made possible by the estate of Shih-Chung Chen, is located in the J.B. Speed School Innovation Center on Arthur Street, next to the Engineering Garage, a creative makerspace, and workshop where students can explore, build and test their ideas, and around the corner from General Electric's FirstBuild, a similar makerspace.
LARRI already has hosted the robotics competition team from NASA's Jet Propulsion Laboratory (JPL) during the Defense Advanced Research Projects Agency (DARPA) competition in the new space. The JPL team used the space as a base of operations for testing and preparation for the competition and demonstrated their robots for LARRI faculty, students and staff.
Click here for more Kentucky business news.