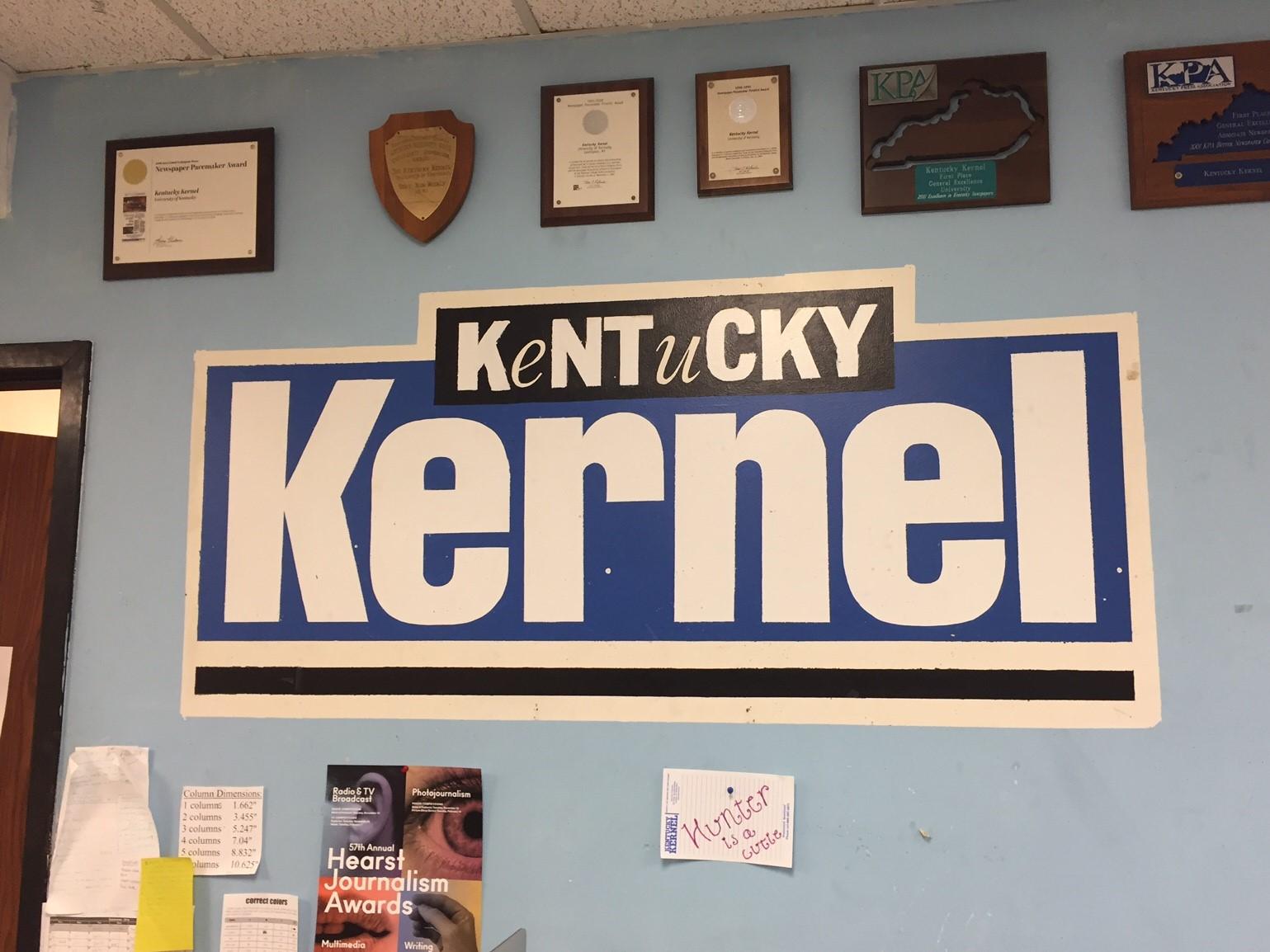 LEXINGTON, Ky. — The University of Kentucky's independent student newspaper, the Kentucky Kernel, has been selected as a Pacemaker finalist in the prestigious Associated Collegiate Press Competition.
Often referred to as "the Pulitzer Prize of student journalism," the National Pacemaker Award is the highest honor in collegiate journalism. Each year, the Associate Collegiate Press recognizes the finest broadcast, magazine, online, newspaper, and yearbook publications.
"The students from the Kernel and KRNL have made a very fine showing with this many national finalists," Kentucky Kernel Advisor Ryan Craig said. "The UK community should be proud of all of the students who work hard in what I feel are two of the best collegiate publications in the nation. I wish them all the best in the upcoming national Pacemaker competition."
Additionally, 12 Kentucky Kernel and KRNL staffers have been announced as finalists for individual awards.
Kendall Boron
Magazine Page/Spread finalist, "Back to Their Roots" and "Rewind To Nostalgia"
Michael Clubb
Sports Game/Action Photo finalist, "NC State Bowl Game vs. Kentucky"
Sports Feature Photo finalist, "NCAA Volleyball National Championship"
Sydney Hill
Multimedia Sports Story finalist, "Homefield"
Isaac Janseen
Environmental Portrait finalist, "Skater Park"
Martha McHaney
News/Breaking News Photo finalist, "Honoring those lost to COVID-19"
Kennedy Miller
Natalie Parks
Natalie Parks, Sarah Michels, Gillian Stawiszynski
Akhira Umar
Jack Weaver
News/Breaking News Photo finalist, "Vaccine Clinic"
Sports Game/Action Photo finalist, "Volleyball vs. Ole Miss"
Justin Williams
The winners will be announced at 6 pm EDT Thursday, Oct. 14, during Associate Collegiate Press' virtual Fall National College Media Convention.
Click here for more Kentucky business news.