SOMERSET, Ky.
— Somerset Community College expanded positioning its workforce development programs for growth and providing much-needed support to local employers.
The Somerset-Pulaski Economic Development Authority (SPEDA) board of directors voted to sell two buildings and 35 acres in the Valley Oak Technology Complex to SCC that will be used as a workforce training center. The buildings, which formerly housed education-technology company Blackboard, will allow SCC to offer training programs in the areas of telecommunications and utilities, additive manufacturing, advanced manufacturing, HVAC/refrigeration, leadership, and business in a rapidly growing industrial area.
SPEDA President and CEO Chris Girdler said the purchase is another example of the enduring partnership SPEDA and Somerset Community College have worked diligently to build, and SPEDA's efforts to listen to industry leaders who have indicated they need more trained employees.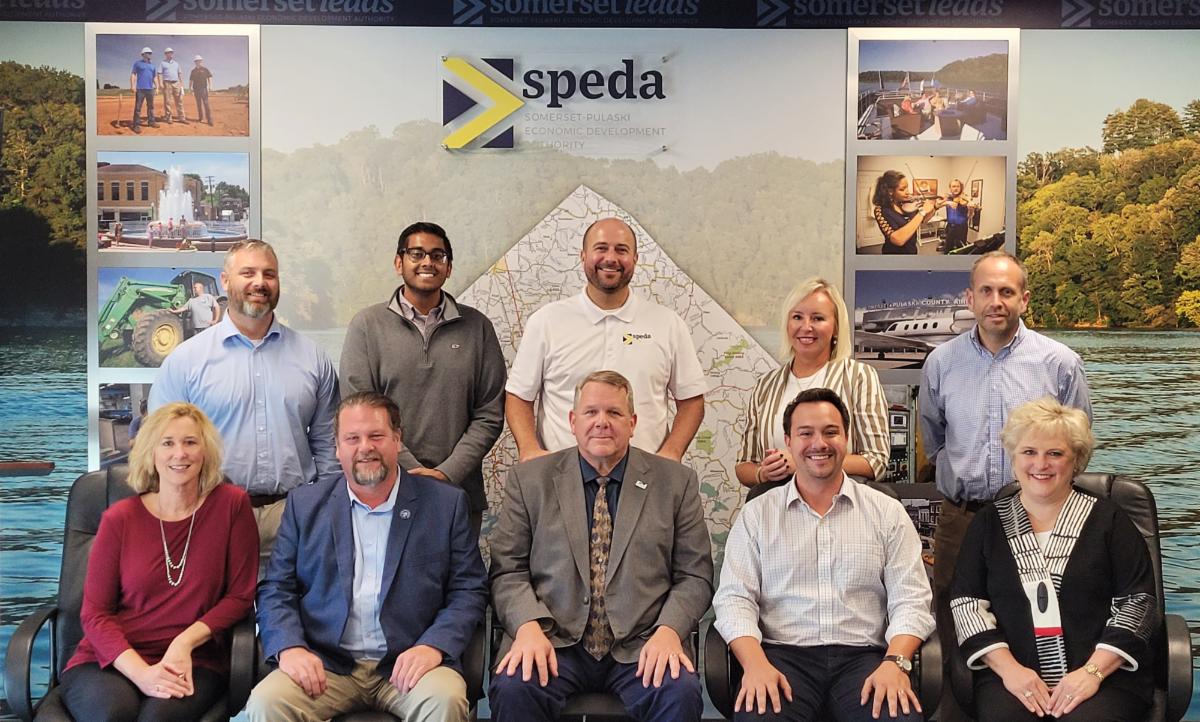 Girdler said the addition of a training facility at Valley Oak is another step in transforming the Ky. 80/461 area into an industrial campus that serves employees and their families. SPEDA has already invested in an overflow tractor-trailer lot to relieve traffic congestion in the area and a food truck plaza for employees to have local food options during their breaks.
A $70 million federal road project is underway that will add lanes to Ky. 461 and a cloverleaf interchange at the 80/461 intersection, improving traffic flow and enhancing the connection between I-65 and I-75. SPEDA Commerce Park is a short distance away and will offer build-ready sites to industrial prospects. And four new facilities are either open or being built in the area, including Team Modern, Conner Logistics, AppHarvest, and the Kentucky National Guard Regional Readiness Center.
SCC already has a presence in the area — its Lineman Training Center, which SPEDA donated to SCC in 2020, is located on 8 acres behind Valley Oak. It is home to SCC's Lineman Training Program, a $2.5 million partnership between the college, SPEDA, South Kentucky RECC, Lake Cumberland Area Development District, and American Electric Power.
Now, in addition to lineman training, SCC will partner with the utility industry to offer a Utility Technician Apprenticeship Program (UTAP) at its new facility. UTAP will offer two pathways when it starts in November – above-ground or underground utility technician. This program has been established to fast-track utility technicians in a field that has a great need for employees.
Renovations of the former Blackboard facility will take place in the coming months, with SCC expecting to welcome its first cohort of students at the center in spring 2022.
Girdler thanked Castle and the SCC leadership team for their dedication to improving workforce development.
Click here for more Kentucky business news.