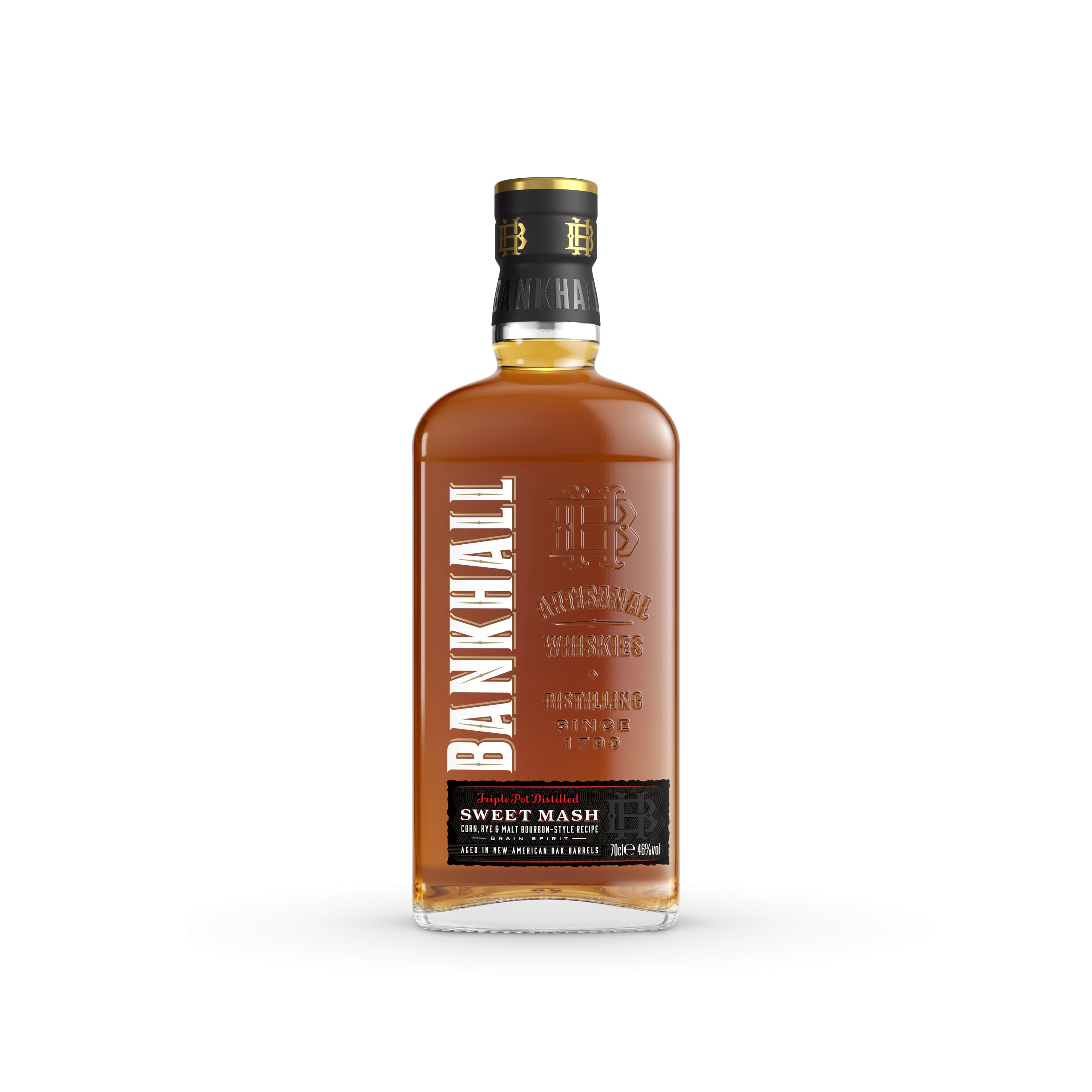 Bankhall Sweet Bourbon Mash brought to you by Vince, the head distiller, all the way from the United States. This is a bourbon style sweet mash, aged in exclusively new, charred American Oak casks and filled at a lower ABV to allow more oak character to shine through.
Our ambition is to reimagine what English whisky can be, so we've used a Bourbon-Style Mash Bill of Corn, Rye, and Malt to create a thick and hearty mash that serves as the foundation for our Bankhall Sweet Bourbon Mash. Born in America, matured to excellence in England.
Then, by Sweet Mashing – the process of starting our batches fresh every time – we are able to achieve a rich yet soft profile in all our distillates, which, most importantly, allows us to be more daring with our Adventures in Distilling.
Non-chill filtered.
No color added.
Triple pot-distilled preserving richness of flavor.
Aged in new American charred oak barrels;  a blend of quarter cask and full-size barrels.
Small Batch; created from less than 50 barrels.
Corn, rye, and malt Bourbon-style Sweet Mash bill.
High rye recipe (typically anything over 15-20% rye)
TASTING NOTES:
Nose: Delicious aromas of vanilla custard and toasted coconut
Taste: A palate of honeyed cornbread, baked apples, and brown sugar
Finish: Round and creamy
Click here for more Bourbon Flight news.
Click here to sign up for The Bourbon Flight Newsletter (coming January 2022).