FLORENCE, Ky. – September home sales were down 9.13% (778 to 707) in comparison to September 2020, according to the Northern Kentucky Association of Realtors and the Northern Kentucky Multiple Listing Service (NKMLS).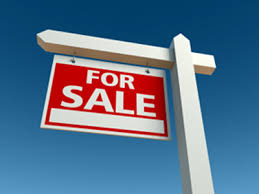 Year to date, home sales statistics evened out, up year over year by 1.29%. The average prices of sold homes continued to rise over the first nine months to almost 14.51% over the same time period of 2020. Housing inventories have grown slightly and that seems to have eased the strain of multiple offers which has stressed buyers, sellers and realtors for some time, NKAR said.
The Northern Kentucky housing market is still robust through September. Homes were being grabbed up by buyers without hesitation because they know another buyer has a showing just 30 minutes behind them, NKAR said. In the month of September, homes went under contract in 12 days on average from the listing date.
"Homebuyers have to be ready to act when they see a home they really like. If you are wondering how buyers can look at a home and decide that this is the one, it's because of the hot, hot market conditions," NKAR said in a press release. "In some cases, these buyers have already lost out on one or more homes in their search and they realize that hesitation won't win the day."
Home buying and real estate professionals 
• Eighty-eight percent of buyers recently purchased their home through a real estate agent or broker, and 6% purchased directly from a builder or builder's agent. 
• Forty percent of buyers used an agent that was referred to them by a friend, neighbor, or relative and 13% used an agent that they had worked with in the past to buy or sell a home. 
• Seventy-three percent of buyers interviewed only one real estate agent during their home search. 
• Ninety-one percent of buyers would use their agent again or recommend their agent to others. 
Click here for more Kentucky business news.