LEXINGTON, Ky.  — RETAIN Kentucky, a federally funded program implemented by the University of Kentucky, is expanding services to help thousands of newly injured and ill employees across the Commonwealth stay in the workforce.
Started in October, RETAIN Kentucky is expanding to serve more than 3,000 employees across Kentucky. The free program is open to employees 18 and older who have non-occupational illnesses or injuries that prevent them from performing their jobs. Participants will get support to identify their stay-at-work and return-to-work goals and take steps to achieve those goals.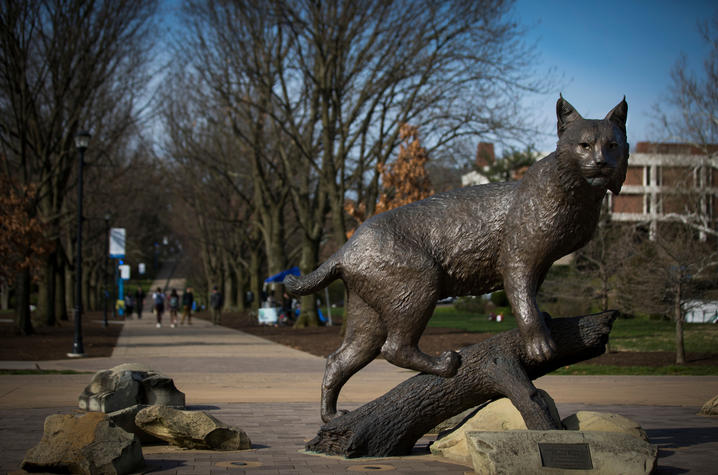 The Retaining Employment and Talent After Injury/Illness Network (RETAIN) Kentucky program is funded by the U.S. Department of Labor and implemented by UK in collaboration with the Office of Research, Human Development Institute, Human Resources, and UK HealthCare. The unique intervention program works with employees, employers, and health care providers to address issues that can be factored in a successful return to work.
In 2018, RETAIN Kentucky began as a pilot program (Phase 1), which served more than 200 employees and trained more than 1,100 health care providers and stakeholders. In May 2021, the Kentucky Education and Workforce Development Cabinet's Office of Vocational Rehabilitation received a $21.6 million grant to fund Phase 2 of the program, which includes expanded implementation statewide to serve more than 3,000 employees. Phase 2 will also address the enduring implications that COVID-19 will have on the physical and mental health of our workforce.
"Kentucky will serve as an early intervention leader for workers who experience injury or illness. This grant will enable us to build capacity, to provide direct services, and to embed practices that will continue to improve employment outcomes long after the end of RETAIN," said Kathy Sheppard-Jones, executive director of the Human Development Institute at UK. "We are eager to model what an inclusive, engaged and transformed workforce looks like, particularly as we emerge from COVID-19."
Because research has shown that individuals with non-occupational illnesses or injuries are at high risk of becoming unemployed, participants in Phase 2 will also be enrolled in a study that will examine how early intensive return-to-work coordination impacts recovery and the likelihood of remaining employed.
All eligible, enrolled participants will have support to identify their stay-at-work and return-to-work goals and take steps to achieve those goals through the development of an individualized Return-to-Work Plan. All participants will also receive connections to community resources as needed. Participants must have not applied for or be receiving federal Social Security disability benefits, such as SSI or SSDI.
Enrollment in the study will occur from October 2021 through March 2024. Individuals interested in enrolling in RETAIN Kentucky can get more information at www.kyretain.org, email [email protected] or call 859-562-3251.
Click here for more Kentucky business news.