LOUISVILLE, Ky. —
Visitors can explore the wild stories and unique culture of the Kentucky Derby at a new exhibit, Welcome to Derbyville, opening November 19 at Kentucky Derby
Museum
.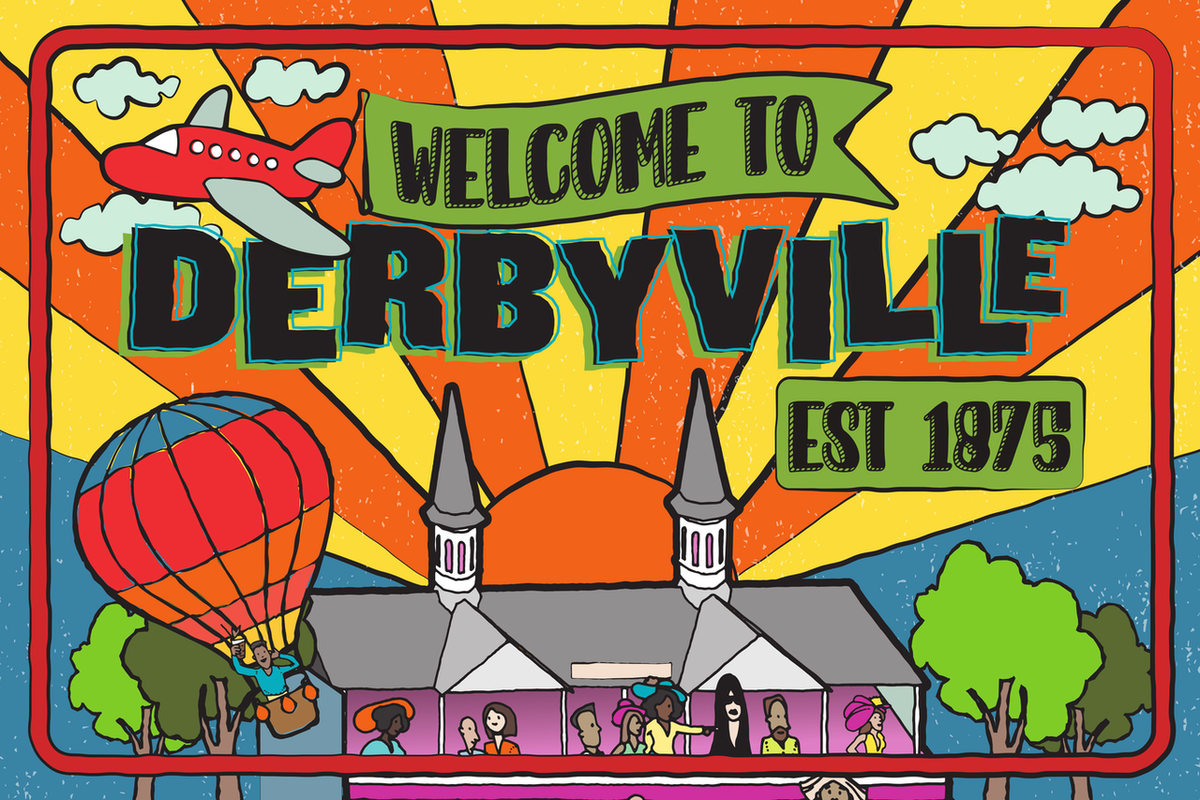 The exhibit is being installed right now
in the Museum's Matt Winn Theatre, a space on the second floor used for rotating exhibits. The exhibit's concept was born from the idea that most years on Derby Day, Churchill Downs transforms into the state's third-largest city, drawing its temporary residents into a remarkable cultural experience that is unique to other sporting events.
The horses, the people-watching, the fashion – this new exhibit explores this 147-acre city, Welcome to Derbyville, and who comes to stay and why. Spectators climbing the Infield's flagpole. A skydiver surprising 100,000 fans with a parachute landing into the Infield crowd.
The unique culture of the Kentucky Derby will come to life through pictures, videos, artwork, and artifacts, plus interactive components where visitors can leave their own Derbyville stories.
Additionally, the exhibit will take a deep dive into journalist Hunter S. Thompson and artist Ralph Steadman's raucous commentary, "The Kentucky Derby is Decadent and Depraved," featuring some familiar (and NEW) artifacts from their trip to the 1970 Kentucky Derby.
With one of Jeff Ruby's bedazzled Derby Day ensembles, the Museum is bringing to its guests a number of objects from the vault that have never been displayed.