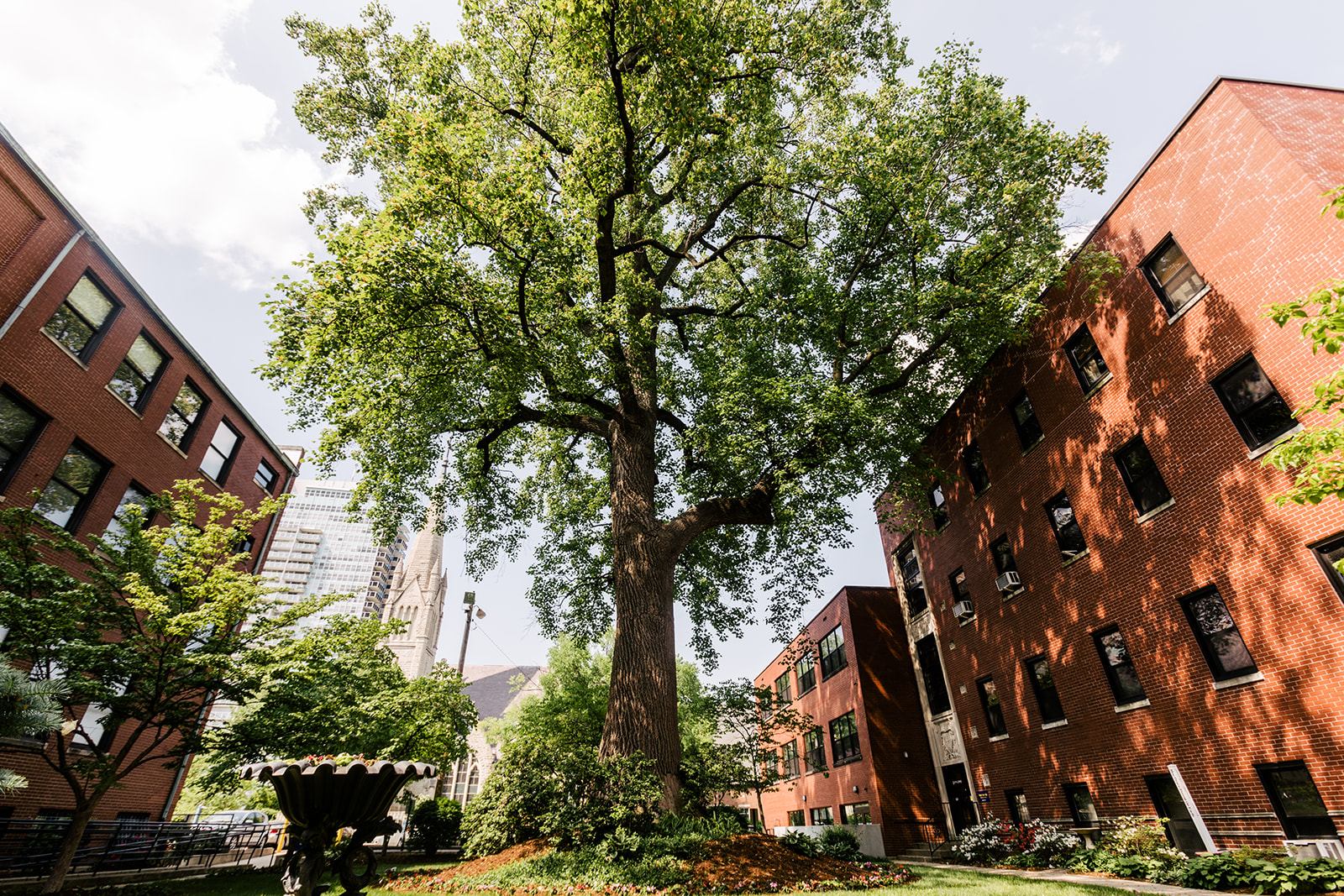 LOUISVILLE, Ky. — Twenty years ago, Sena Jeter Naslund and Karen Mann founded Kentucky's first Master of Fine Arts in Writing program at Spalding University. Now, as part of a $1 million gift from a Spalding MFA alumna, the university's graduate school of writing is being renamed in their honor as the Sena Jeter Naslund-Karen Mann Graduate School of Writing.
The $1 million gift from Spalding MFA fiction graduate Cindy Brady (Class of 2013) is one of the largest from an individual donor in Spalding University's history. It will honor Naslund and Mann and support Spalding's graduate writing programs, including the low-residency MFA, which is nationally recognized as a top-tier program and is noted for its emphasis on cross-genre study and interrelatedness-of-the-arts exploration.
Current School of Writing Chair Kathleen Driskell said, "We are wowed by Cindy Brady's gift, which recognizes the importance of our creative community. We're especially delighted Cindy Brady's gift honors the innovative vision of our founders and will allow us to continue providing expert instruction, support, and flexibility to our graduate creative writing students."
Notable graduates of the MFA program include Spalding President Tori Murden McClure (MFA '05), whose creative thesis was her then-unpublished memoir, A Pearl in the Storm, later released by HarperCollins in 2009.
"Spalding University is deeply grateful to alumna Cindy Brady for her generous gift honoring the two women who pioneered Kentucky's first MFA in Writing program," McClure said. "As one of the program's early students, I know first-hand the remarkable education it offers. Twenty years ago, Sena and Karen worked with Spalding to meet the needs of the times by providing an innovative creative writing education, delivered in an accessible low-residency format. Today, Cindy Brady meets the needs of the times in ensuring that Spalding's graduate school of writing will endure, forever honoring its two visionary founders."
Brady, who lives in Charleston, South Carolina, remains actively involved with the MFA program and has traveled abroad with the program as an alumna.
"The celebration of Spalding University's Sena Jeter Naslund-Karen Mann Graduate School of Writing begins with the cooperation and imaginations of two women," Brady said. "We honor the vision and life's work of these women and make enduring the partnership between Spalding University and the Sena Jeter Naslund-Karen Mann Graduate School of Writing."
Brady has long been a supporter of women's excellence. Now retired from a career as a tennis professional, she coached elite women players in professional tennis. She previously established a scholarship at Spalding for female MFA students writing long-form fiction.
Her gift honors Naslund, bestselling author of Ahab's Wife and other novels, who served as the MFA's program director until her retirement in 2017.
"I'd simply like to thank Cindy Brady for her generosity and her high opinion of the Spalding MFA in Writing program that Karen Mann and I and all our mentors and students worked joyfully to create," Naslund said. "After our first residency, when everyone but Karen and I had left campus, I turned to her and said, 'It was all even better than I'd dared to imagine.' While I've retired now, my best wishes go out to all those who continue to teach, to learn, and to practice the art of writing."
Mann, also honored, is the author of two novels, including Woman of La Mancha, and still serves in her original role as administrative director.
"I am humbled to be honored in this way for only doing what I have loved for this past 20 years," she said. "My heart is filled with gratitude to Cindy Brady for her generosity, to Sena for her trust in me to share her dream, and to the nearly 1,000 students, faculty, and alumni who have enriched my life through their passion for writing."
Besides McClure, other notable Spalding alumni include current Kentucky Poet Laureate Crystal Wilkinson, former Kentucky Poet Laureate Frank X. Walker, author Silas House, former State Rep. Jim Wayne, Kentucky Humanities Council Executive Director Bill Goodman, Salon.com Editor in Chief Erin Keane, Louisville business icon Nana Lampton, and many Louisville writers and journalists, including Mary Lou Northern, Graham Shelby, Tara Anderson, and Ashleé Clark.
The school of writing, established in 2017 under the leadership of current chair Kathleen Driskell, includes the flagship MFA, a terminal degree, as well as a one-semester Graduate Certificate in Writing and a Master of Arts in Writing (MAW). All programs are taught on the low-residency model: Each semester begins with a weeklong residency in Louisville or abroad, followed by an independent study in which each student works one-on-one with a faculty mentor.
Students in any of the three programs may study fiction; poetry; creative nonfiction; writing for children and young adults; or writing for TV, screen, and stage. MAW and certificate students may also study professional writing and editing.
Click here for more Kentucky business news.