Cancer. It's a disease that we know too well, as it has been a major public health issue in the commonwealth and across the globe for a century. Thousands of Kentuckians are impacted by a cancer diagnosis every year. And too often, that diagnosis comes with deep emotional and financial burdens – and in some cases, even barriers to accessing the most innovative, life-saving treatments.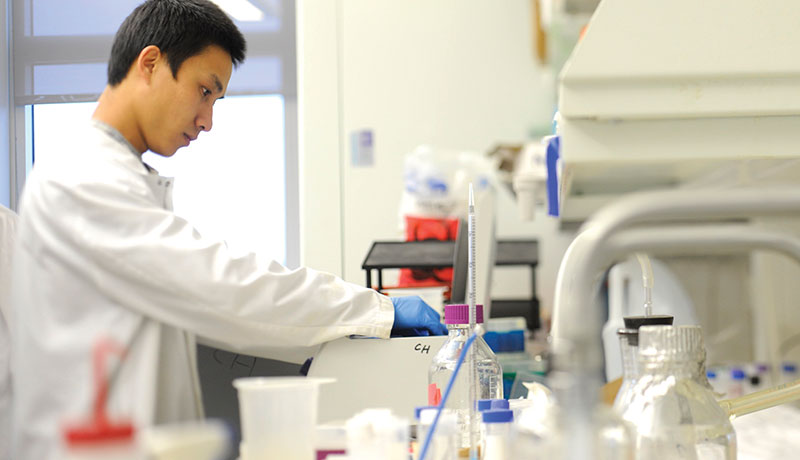 While we've made progress in fighting the "war on cancer," there's more work to be done to reduce the negative impacts that cancer has had in Kentucky. That's why we're encouraged about new multi-cancer early detection technologies that hold great promise to change the outlook on cancer.
These important additions to the cancer screening ecosystem are simple, non-invasive blood tests that can detect dozens of cancers by identifying evidence of the unique genomic signatures that cancerous tumors shed in the bloodstream. These innovative tests have taken years of robust research and development, and they'll soon be reviewed by the Food and Drug Administration (FDA).
These technologies are anticipated to create a paradigm shift by catching cancers earlier, opening the door to more effective cancer treatments. By detecting cancers at earlier stages, more treatment regimens could begin before tumors have a chance to metastasize.
Multi-cancer early detection (MCED) technologies would complement the existing cancer screening infrastructure. Screening technologies to detect breast, cervical, colorectal, lung and prostate cancers already exist, but unfortunately, the overwhelming majority of cancers have had no early detection capability.
Thanks to current screening technologies, we have extremely positive five-year survival rates for breast cancer patients whose cancer is detected through a mammogram. But the same cannot be said for someone with stomach, liver, or pancreatic cancer. These revolutionary MCED technologies can change that. Research has shown that MCED could significantly reduce late-stage cancer diagnoses for Americans over 50 – the age group at highest risk for cancer.
Like all medical innovations, MCED technologies can only be effective in saving lives if patients can utilize them. MCEDs must be made widely available, accessible and affordable to all patients, especially for our most vulnerable Medicare population. Of course, this is easier said than done, as Medicare law doesn't currently allow for timely coverage of preventive health technologies. And unless a policy change occurs, MCEDs are expected to face a lengthy, arduous bureaucratic process that could take up to a decade or more before seniors would be able to access this lifesaving blood test.
Congress has a critical role to play in this next era of the war on cancer. Lawmakers can cut through this bureaucratic thicket and create a route toward Medicare coverage for MCED technologies like they have in the past to make mammograms and colonoscopies accessible for beneficiaries. The Medicare Multi-Cancer Early Detection Screening Coverage Act has strong bipartisan support in both chambers of Congress and needs to become law. By doing so, countless patients will have a chance to live longer, healthier lives.
At a time when cancer screenings are already down due to the COVID-19 pandemic, it has never been more important to promote early detection screening tests. Now is the time to turn the tide on the war on cancer. We have the right tools at our fingertips to accelerate our progress toward defeating this disease. But we need Congress to act now before another half-century of preventable deaths passes us by.
Kentuckians – and all Americans – are counting on it.
Click here for more Kentucky business news.