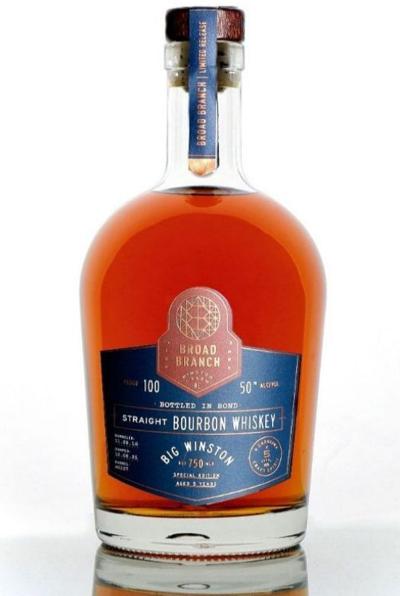 Broad Branch is proud to announce the release of Big Winston Bourbon 5yr Bottled in Bond (BiB) Single Barrel.
This limited release offering consists of a single barrel and will only be available for purchase inside the tasting room at the distillery in downtown Winston Salem. As the oldest bourbon we've released to date, this barrel was filled with pot still whiskey from our very first bourbon runs.
Big Winston 5yr BiB will be available for purchase Saturday, January 22, at 1 pm. This release is a distillery-only offering and must be purchased at Broach Branch inside Big Winston Warehouse in downtown Winston-Salem, located at 756 N. Trade St.
Hand-bottled at 100 proof and non-chill filtered, Big Winston 5yr BiB SB offers aromas of sweet stone fruits and vanilla cream with flavors of caramel and bananas.
This distillery-only offering goes on sale on January 22 at 1 pm. Presented in 750mL size, Big Winston 5yr BiB SB carries a retail price of $59.95. It is recommended the bottle be stored upright unless being poured into a glass for drinking in a responsible manner
Click here for more Bourbon Flight news.
Click here to sign up for The Bourbon Flight Newsletter.