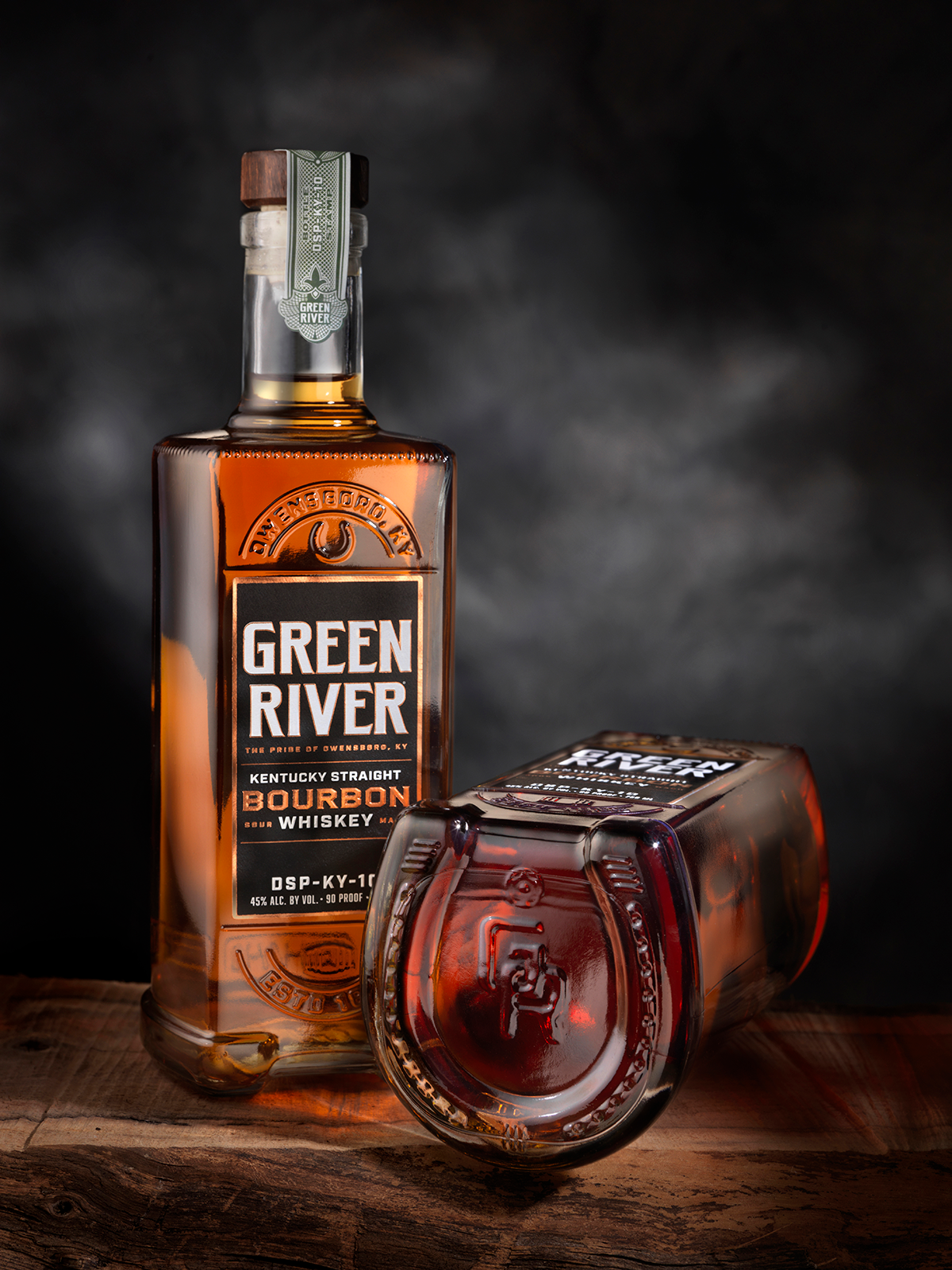 Green River Distilling Co., the 10th oldest distillery in the state of Kentucky, announced the launch of its flagship Green River Kentucky Straight Bourbon Whiskey. Aged more than five years, this is the first Green River bourbon to hit shelves in more than a century and comes on the heels of the distillery's historic revival in September 2020.
Green River Distilling Co. was founded in 1885 by John W. McCulloch, a man focused on quality and considered a visionary in sales and marketing. McCulloch traveled the world to promote Green River Whiskey, and it quickly became known as some of the finest in Kentucky. Green River won many international awards, including a gold medal and "best of show" at the Paris Exposition in 1900, and later a grand prize at the 1905 Liege Exposition in Belgium. It was also known as "The Whiskey Without Regrets," one of the most memorable advertising slogans in bourbon.
Fire and Prohibition relegated Green River to history. Now, more than 100 years later, history has come full circle with the release of the new Green River Kentucky Straight Bourbon Whiskey.
Today's Green River bourbon was distilled by Master Distiller Jacob Call, an eighth-generation distiller and Kentuckian. Call's family distilling history stretches back to the earliest days of bourbon when his ancestor Samuel Call distilled whiskey on his Kentucky farm in the late 1700s. Green River was known for its quality whiskey, and Call and his team are proud to bring the same commitment to distilling Green River bourbon today.
Pre-Prohibition, Owensboro was an epicenter of bourbon production in Kentucky with more than 20 distilleries in the city. Green River was one of the most important, and its rebirth helps bring the city's rich bourbon heritage back to life.
Each bottle of today's Green River bourbon includes the phrase "The Pride of Owensboro" to pay homage to the city and its bourbon legacy.
Burch worked closely with John's great-grandson Rob McCulloch to revive the Green River brand. "We're so grateful to Rob for sharing his family's history with us, and it's a privilege to continue to build on the legacy that John McCulloch created," said Burch.
The new Green River bottle design took cues from the brand's past, including key icons like horseshoes, rivets, and the original Green River colors.
A limited release of Green River Kentucky Straight Bourbon Whiskey will be available for purchase at select retail locations in Kentucky in February. It will be available for purchase at the Green River Distillery in Owensboro, Kentucky, beginning at 10 am CST on Friday, February 11, 2022.
Click here for more Bourbon Flight news.
Click here to sign up for The Bourbon Flight Newsletter.