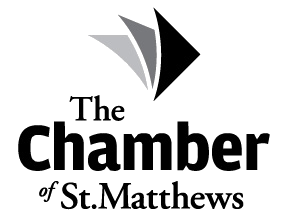 LOUISVILLE, Ky. — Josh Suiter has been named the CEO of The Chamber of St. Matthews. Suiter is currently serving as the organization's Director of Membership and Business Relations and has worked for The Chamber since 2016.
Suiter has served a variety of positions and is a Louisville native. Prior to coming to The Chamber of St. Matthews in 2016, he was Director of Signature Events and Special Programs for One Southern Indiana, where he worked for five years. He currently sits on the Kentucky Chamber of Commerce Executives Board and is their President-Elect and is on the Membership Development Division Advisory Board for the Association of Chamber of Commerce Executives.
He has a bachelor's degree in communications and an associate's degree in journalism from Indiana University Southeast.
In addition to the announcement about Suiter, Elizabeth Cleary, who is currently the organization's Director of Operations and Community Programs, has been named their Chief Operating Officer. Cleary has been with the organization for over 10 years, starting as an administrative assistant and working as an Operations Director.
She is a Louisville native who lived in St. Matthews for quite some time. She was hired at the Chamber shortly after graduating from college. She joined the Chamber staff when the organization had less than 400 members.
She has a bachelor's degree in theatre and performance studies from Georgetown College.
Click here for more Corporate Moves.