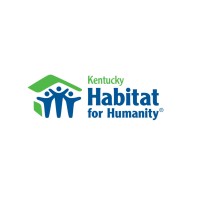 LOUISVILLE, Ky. — Kentucky Habitat for Humanity announced a $27 million, 36- month Home SAFE Home Disaster Recovery Initiative (Home SAFE Home). Home SAFE HOME will provide long-term recovery strategies and support for the communities devastated by the December 2021 long-track tornado that moved across western and south-central Kentucky, producing severe to catastrophic damage in numerous towns.
Along with HFH Bowling Green/Warren County, Fulton/Hickman HFH, Glasgow/Barren County HFH, Marshall County HFH, My New Kentucky Home HFH (Marion County), Ohio County HFH, HFH Pennyrile Region (Christian and Hopkins Counties), KYHFH will ensure creating stability through shelter in these and other affected areas with Home SAFE Home.
Kentucky Habitat for Humanity has overseen successful disaster recovery projects and is uniquely qualified to lead long-term recovery efforts. The Home SAFE Home Disaster Recovery Initiative estimates serving families through the construction of 100 New Homes and completion of 300 Critical Home Repair projects. KYHFH will spearhead Home SAFE Home and home-building efforts will be led on the ground by HFH Pennyrile Region and Bowling Green/Warren County HFH affiliates.
Strong leadership at these affiliates, a history of successful community-based programming, and placement in the disaster zone allow these affiliates to respond to housing needs effectively and efficiently. "The tornadoes that devastated our state in December took precious lives, demolished familiar landmarks and beloved streetscapes, and displaced thousands of families from their homes," said Mary Shearer, KYHFH Executive Director. "This tragic event has made even more apparent the critical need for affordable housing in our state, and we are committed to the long-term efforts necessary to help rebuild these communities. We invite all to be an important part of Home SAFE Home through volunteerism, financial support, and prayer. Together we can build homes, communities and hope."
KYHFH estimates long-term recovery in the affected areas to take years. Reconstruction timelines will be subject to available materials, services and labor. Home SAFE Home is a 36-month initiative (January 2022-December 2024). Kentucky Habitat for Humanity Executive Director Mary Shearer will provide critical leadership in coordinating recovery efforts, funding streams and general committee oversight.
A generous donation from Whirlpool and funding through State Farm allowed the addition of Sara Coppler to serve as the Home SAFE Home Disaster Recovery Initiative advisor. Sara brings years of disaster recovery experience, having led Habitat disaster recovery efforts in the U.S. and across the world. For the short term, two additional roles have been created to assist with Home SAFE Home: capacity building specialist and a part-time administrative assistant.
Successful completion of Home SAFE Home is dependent on adequate funding and increased capacity of involved affiliates. Several significant, volunteer-driven home-building events, also known as Blitz Builds, will be scheduled to fulfill family commitments, reflect the urgency of the response, bring awareness to work, and use resources efficiently. Each event will be evaluated and planned on its merits as each event will need to add significant value to Home SAFE Home.
Click here for more Kentucky business news.