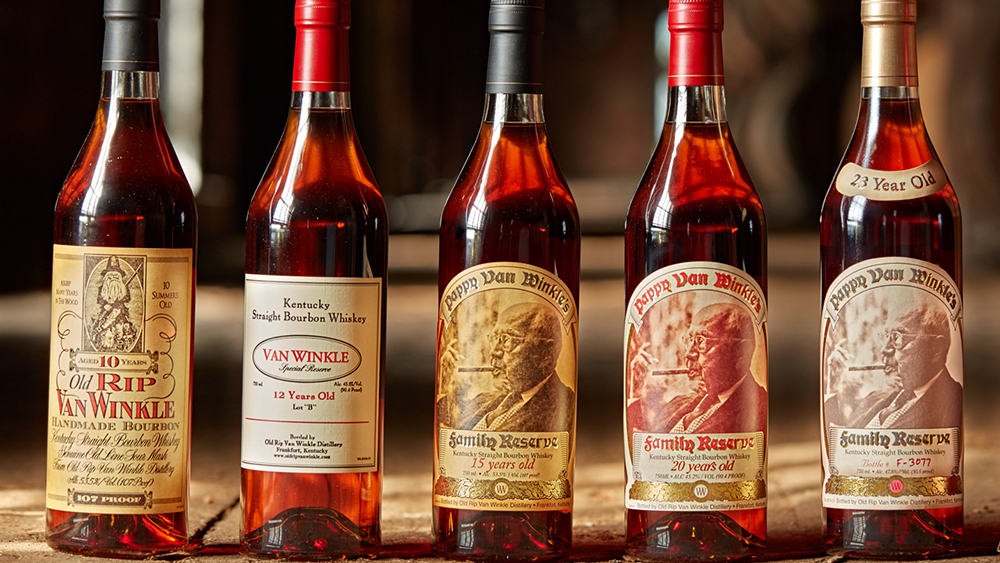 The Virginia Alcoholic Beverage Control Authority is holding an online lottery for the world's most sought-after bourbon, Pappy Van Winkle.
Virginia ABC customers will have the opportunity to enter online to win a chance to purchase five varieties of bourbon, which ABC said in a news release they will offer by lottery in an effort to create an equitable distribution.
Online entry forms will be available for five days and winners will be selected in a random drawing. The lottery is open to individual residents who are at least 21 years old as well as establishments with mixed beverage licenses.
Separate drawings will be held for retail customers and licensees, which make up about 20% of ABC's business. Proportionate numbers have been set aside for each, and winners may not buy more than one bottle of each product per lottery entry.
The dates for each online lottery, number of bottles available and product prices are:
March 9-13:

Pappy Van Winkle Family Reserve 23 Year ($329.99) – five bottles available
Pappy Van Winkle Family Reserve 20 Year ($229.99) – 180 bottles available
Pappy Van Winkle Family Reserve 15 Year ($139.99) – 62 bottles available

March 23-27:

Van Winkle Special Reserve Bourbon 12 Year ($89.99) – 1,207 bottles available
Old Rip Van Winkle 10 Year ($79.99) – 361 bottles available
Lottery entries must include the ABC store number and address where the bottle should be delivered for purchase and pick up. More information is available here.
Click here for more Bourbon Flight news.
Click here to sign up for The Bourbon Flight Newsletter.