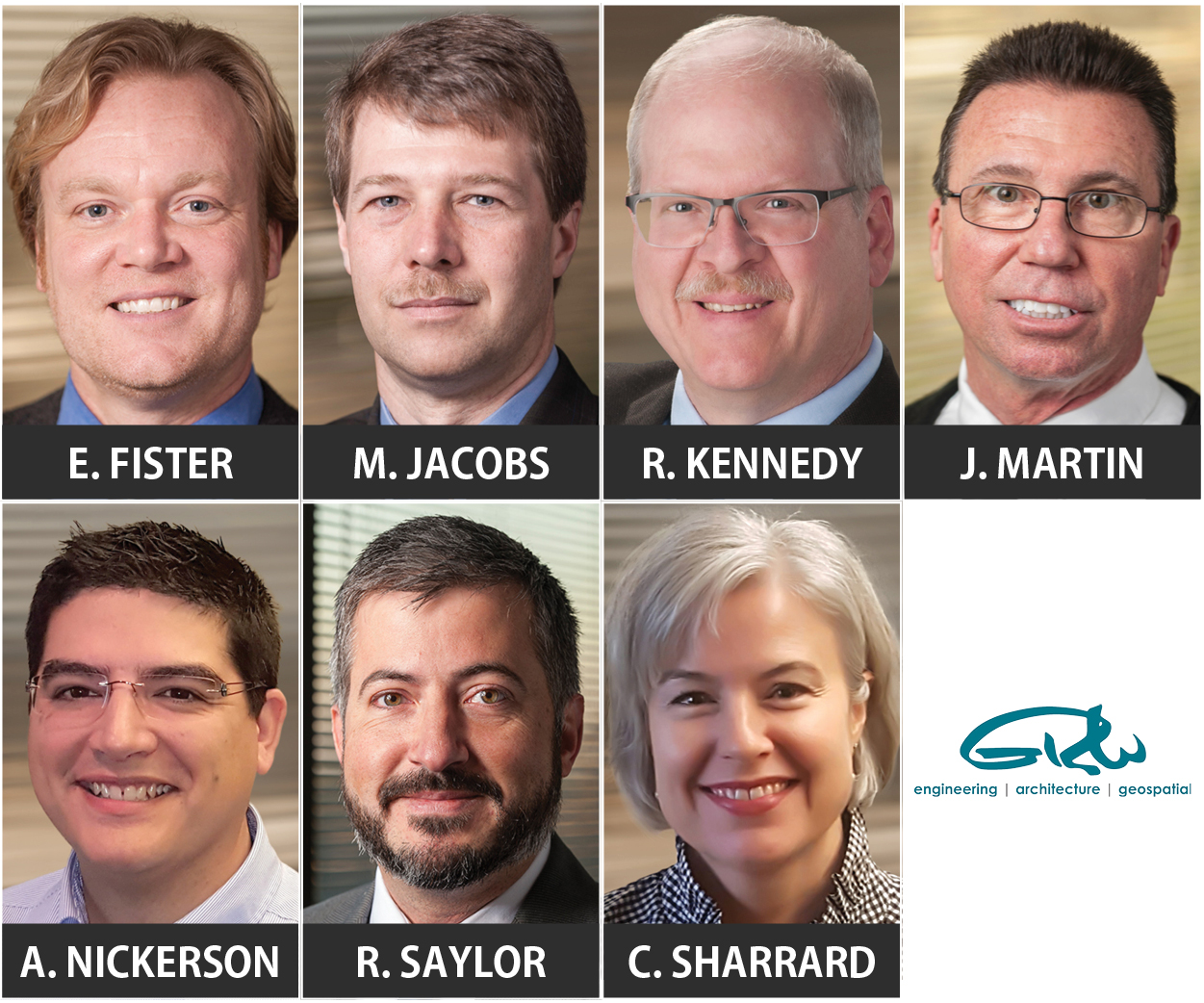 LEXINGTON, Ky. — At a recent Board of Directors meeting, GRW Engineers, Inc. elected seven new vice presidents to help guide the growth of the company:
Eric Fister, PE, PTOE, with more than 26 years of experience, helps manage GRW's Transportation Division.
Mike Jacobs, PE, has 28 years of experience with water and wastewater system engineering, including 21 years with GRW.
Roger Kennedy, ASLA, has a diverse background (including 32 years with Chapman Technical Group, a wholly-owned subsidiary of GRW) in landscape architecture and site/civil design.
John Martin, PE, brings 36 years of experience, primarily in the wastewater industry; he's been integral to the design of more than 20 wastewater treatment plants.
Aaron Nickerson, AIA, CID, LEED Green Assoc., with more than 17 years of experience, manages project teams and complex building projects ranging from community fire departments to federal corrections complexes.
Roderick Saylor, PE, has more than 17 years of experience with private and public civil land development projects ranging from McDonald's restaurants (100+) to horse racing tracks (15+ in KY, NY, IN and elsewhere).
Cory Sharrard, PE, LEED AP, has more than 23 years of experience with mechanical engineering for clients ranging from K-12/higher education to the Commonwealth of Kentucky.
Click here for more Corporate Moves.