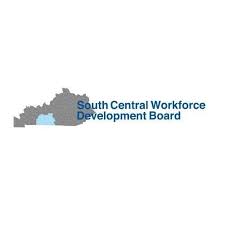 BOWLING GREEN Ky. — The South Central Workforce Development Board announced the appointment of 4 new members to the board of directors.
The new Board members are as follows:
John Bunnell: Hart County, Limestone Bank Senior Vice President/Regional President
John Eaton: Simpson County, Plant Manager, Multi Tech Industries
Bethany Smith: Barren County, Barren County Schools College and Career Coach
Deana York: Monroe County, Monroe County Industrial Development Authority Coordinator
"We are excited to bring these new members on board. With their combined experience in the fields of education, business and industrial development, they will bring a richness and wealth of wisdom to their roles on the South Central Workforce Development Board," said Board President/CEO Jon Sowards.
In addition, existing Board member Treva Shirley has been named Interim Board Chair following the unexpected death of Board Chair John Conrad. Sowards added, "We are still reeling from the sudden loss of John Conrad. His steadfast leadership and continuous support were examples to us all. We are extremely fortunate to have Ms. Shirley, a Board member since 2018, step in as Interim Chair. She is an exceptional leader and dedicated Board member.
Click here for more Corporate Moves.