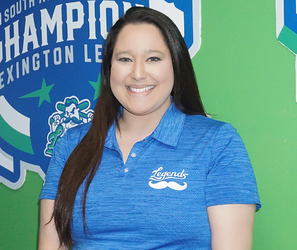 LEXINGTON, Ky. — The Lexington Legends are proud to announce the hiring of Whitney Penny for the position of organizational development director.
Penny will be handling front office personnel, player personnel, and helping to keep things organized on and off the field.
The Legends have won the South Atlantic League Championship title three times – 2001, 2018 & 2019. In 2017, the Legends received the MiLB John H. Moss Community Service Award and SAL Community Service Award for their ongoing commitment to philanthropy and service in the Central Kentucky area. The Legends pride themselves in offering affordable family fun for 400,000+ fans each summer.