LEXINGTON, Ky. — Former Kentucky Gov. Martha Layne Collins will be honored as the Kentucky Public Service Hall of Fame's newest member on April 29 at a breakfast hosted by the University of Kentucky's Martin School of Public Policy and Administration.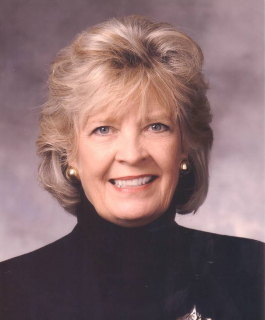 Kentucky's Lt. Gov. Jacqueline Coleman will be the featured speaker at the event, where Mark D. Birdwhistell, UK's vice president for health system administration and chief of staff for UK HealthCare, also will be presented with the Martin School's 2021-22 Distinguished Alumni Award.
The April 29 event will be 9-10 a.m. at the Rosenberg Law Building on UK's campus.
Established in 2012 and overseen by the Martin School's Board of Visitors, the non-partisan Hall of Fame award recognizes local and state leaders who have demonstrated extraordinary public service. Due to COVID-19, the award was put on hold last year, thus Collins will be recognized as the 2021-22 inductee.
"Governor Collins secured a prominent place in Kentucky's history by not only being Kentucky's first — and so far, only — woman governor but for what she achieved while in office," said Lt. Gov. Coleman.  "She has been an incredible role model for thousands of Kentucky women, regardless of political persuasion, who saw in her what can be accomplished by becoming involved in public service."
A graduate of UK, Collins was elected Kentucky's governor in 1983. She previously served as lieutenant governor from 1979 to 83 and Clerk of the Kentucky Supreme Court from 1975-79. Economic development and education were her two priorities as Governor. One highlight of her four-year term was Toyota's December 1985 decision to locate its first wholly-owned U.S. vehicle manufacturing plant in Scott County. Another was the major educational reform package that she proposed — and the General Assembly passed — in a 1985 special session of the legislature.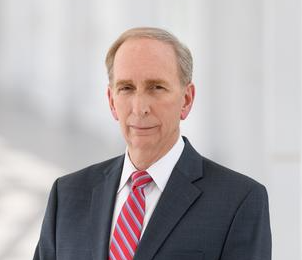 The arrival of Toyota — and the ripple effect in bringing dozens of auto industry suppliers to the state — is generally regarded as having reshaped Kentucky's manufacturing economy. The plant is now Toyota's largest manufacturing facility in the world and has approximately 8,000 employees.
Birdwhistell, a Georgetown College graduate earned his Master's in Public Administration from the Martin School and has more than 40 years of experience in the health care field. His responsibilities at UK include coordinating the executive leadership and strategic direction of the UK HealthCare team. He previously served in senior leadership roles in both the private and public sectors, including Secretary for the Kentucky Cabinet for Health and Family Services and Chief Executive for CHA Health.
"Mark was one of our earliest alums and has made the Martin School very proud over the years with his service to the University of Kentucky and to the state, including providing important guidance on Medicaid policy," said Ron Zimmer, the Martin School's director. "He embodies everything we try to train our students to do as public servants."
Click here for more Kentucky business news.