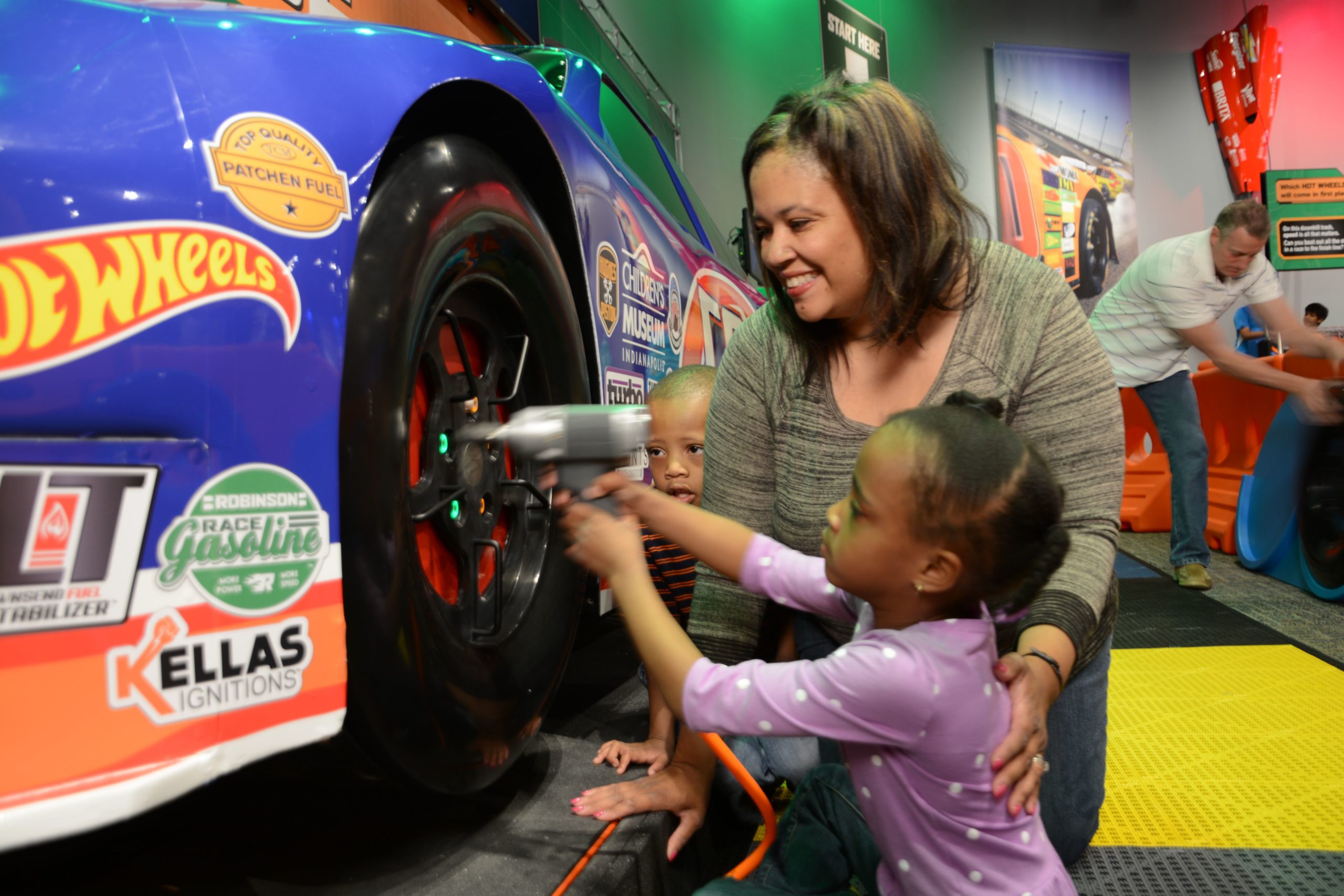 BOWLING GREEN, Ky. — All roads lead to Bowling Green, KY as the National Corvette Museum opens Hot Wheels: Race to Win. This new family exhibit will get visitors revved up with immersive activities for three generations of Hot Wheels fans. There's something for parents, grandparents and today's youngest Hot Wheels fans. Hot Wheels: Race to Win will make a pit stop beginning May 27, 2022, continuing through September 25, 2022, at the National Corvette Museum.
Introduced by Mattel in 1968, Hot Wheels have come a long way, both in the diecast and life-size varieties. More than 800 models and 11,000 variations of Hot Wheels cars have been created and more than 4 billion diecast cars have been sold.
In the exhibit Hot Wheels: Race to Win, visitors can be part of a dynamic race team working together to build and test the fastest and safest speed machines on the planet using diecast cars to experiment and play. This behind-the-scenes look at the thrilling world of racing investigates the scientific process for designing super-fast cars and helps families who have the need for speed understand how it is achieved. The exhibit was created by The Children's Museum of Indianapolis in partnership with Mattel.
Children and families will love the Pit Stop Challenge in which they can race the clock – and their family and friends – to change tires and refuel cars. A 6-lane downhill speed track, booster power track, adjustable angles track, and timing track are just a few of the ways visitors will be able to test their theories regarding the science of racing and cause and effect. Real race car parts, authentic artifacts, and captivating memorabilia including Corvettes from the National Corvette Museum's collection will round out the experience.
The museum invites Hot Wheels fans of all ages to push the limits of imagination and learn about the world of racing in this all-new exhibit.
Click here for more Kentucky business news.